How to Start a Travel Blog in 2021 ‒ A Beginner's Guide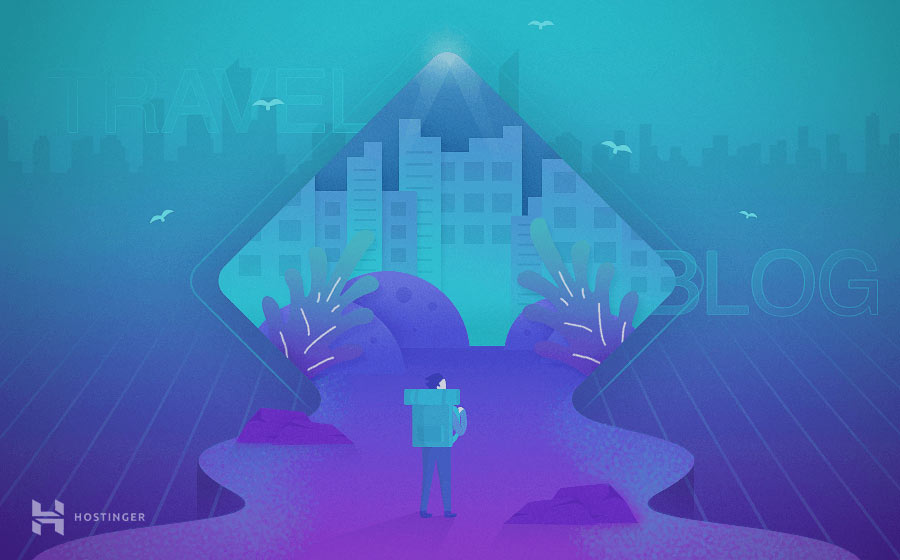 A travel blog is a platform that you can use to share your travel experiences and memories with other people. What's more, travel blogging is a great way to hone your writing skills and even make money.
This article will tell you everything you need to know about blog creation and travel blogging. By the end of it, you'll learn how to build a successful travel blog from scratch and monetize your site effectively.
What Do I Need to Start a Travel Blog?
Starting a blog may seem intimidating for a lot of people, particularly to those with little to no technical experience. Fortunately, using the right method and tools can ease the process significantly.
Before you start travel blogging, you need to set up the platform first. Here are the essential factors that all travel websites need:
Web hosting ‒ if you want to build a blog using a self-hosted website builder or a content management system (CMS), getting web hosting is an essential step to make your blog content available on the web.
Domain name ‒ an online address that tells the visitors where to find your blog online.
Blog niche ‒ helps you decide on the blog's brand and theme.
Target audience ‒ knowing who your audience is and what they're looking for will help your travel blog grow popular.
1. Registering a Domain Name
A domain name is how people will find your travel blog online. Therefore, it's essential to pick one that's easy to recognize and remember.
Start by looking at your branding and see if your blog's name would make a good travel blog domain name.
If not, brainstorm different options that would represent your website and your industry or try blog name generators to help you out.
Once you have a domain name idea in mind, you need to check its availability and register it via a domain registrar. Since no two identical domain names can exist simultaneously, doing so will secure the ownership under your name.
Here are the steps to buying a domain name:
Verify your chosen domain's availability. You can do so using a domain checker tool. If the domain name is unavailable for purchase, consider opting for a different TLD or name variation. You can get help with that using a domain name generator too.
Pick a reliable domain registrar. Each domain registrar has different top-level domain options that can vary in pricing. Be sure to do your research in order to find the best one.
Finalize the purchase. Look for any ongoing promos that may reduce the registration costs. Additionally, consider committing to a long-term contract to avoid renewal fees.
Verify the domain's ownership. The registrar will send you a verification email minutes after you make a purchase, so make sure to input an active email address during the registration process.
Keep in mind that domain propagation, which is the process of updating a domain's Domain Name System (DNS) record, can take between 24-48 hours to complete.
2. Choosing a Web Hosting Provider
After securing the domain name, the next step is to get web hosting for your website.
Similar to domain registrars, various hosting companies offer different tools and features. You should research the options before you make your decision.
To narrow down your search, we compiled a checklist of factors to consider when choosing a hosting company to host your travel blog:
Ease of use ‒ the hosting service should be easy to use and come with all of the tools you need to streamline your workflow.
Pricing ‒ opt for a hosting company that offers the best value and includes add-ons, like a free domain name or a free SSL certificate.
Support ‒ a good hosting provider should have reliable customer service that is reachable when needed via various channels around the world.
Security ‒ check whether your chosen hosting provider equips the latest security tools and protocols for web server protection.
Uptime ‒ pick a hosting provider that guarantees a high uptime percentage to ensure your travel blog is always available online.

We recommend checking out Hostinger's hosting plans for reliable hosting and exceptional customer support.
The Shared Hosting plans cost between $0.99-$3.99/month and come with a free SSL certificate, 24/7 support, and a user-friendly WordPress dashboard panel.
The Premium and Business plans also include one-year free domain registration, alongside many other tools needed to start a travel blog or any other kind of website successfully.
3. Install WordPress on Your Travel Blog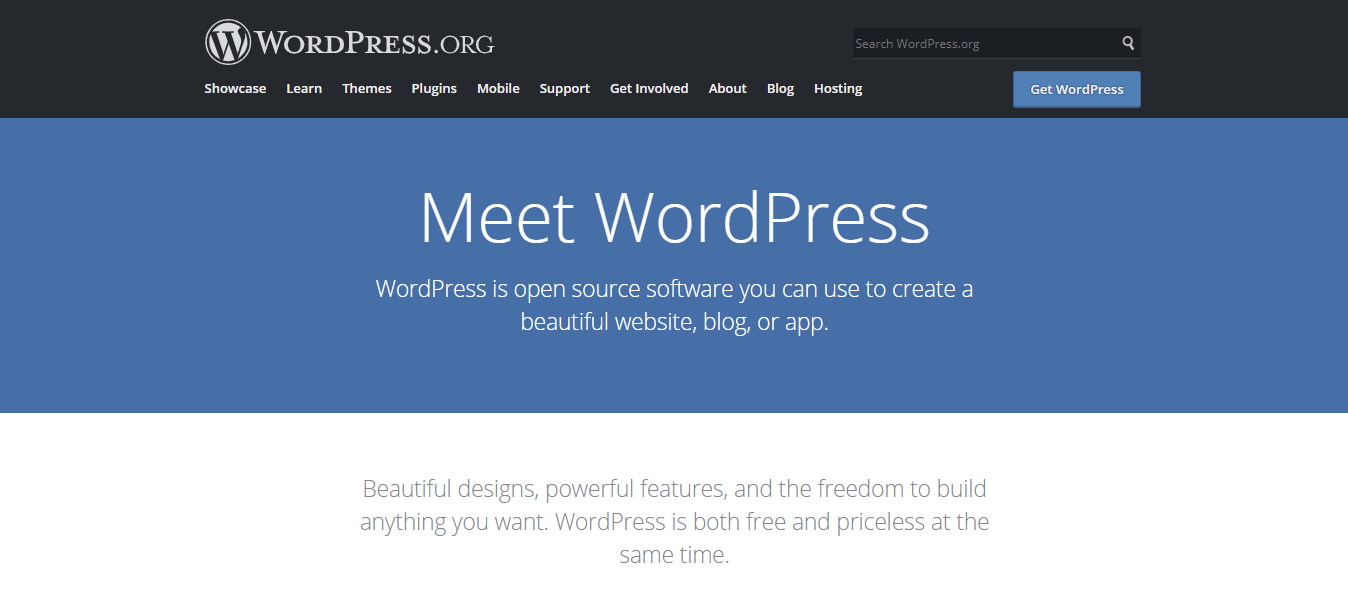 While there are quite a few blogging platforms, WordPress is one of the most popular open-source CMSs on the market today. While WordPress may have a steeper learning curve than a website builder, this CMS offers a ton of functionality in the form of plugins and themes. Plus, WordPress is an ideal tool if you want to start your travel blog cost-effectively since it's free to download.
If you opt for a hosting plan with a one-click WordPress installer like Hostinger's, this step will take no more than a minute. You only need to follow the steps provided by the WordPress installation wizard to complete the installation process.
Alternatively, you can install WordPress manually using its download package. Check out this article for other ways to install WordPress on your hosting.
4. Choose the Right Theme for Your Travel Blog
Once you have WordPress installed, the next step is to pick a theme for your travel blog. Acting as your website's face, it will have a vital role in representing your brand and providing an excellent user experience.
One of the best perks of using WordPress to start a travel blog is the massive collection of themes for all kinds of niches. You can find both free and premium themes on the WordPress theme directory or marketplaces, like ThemeForest and CodeCanyon.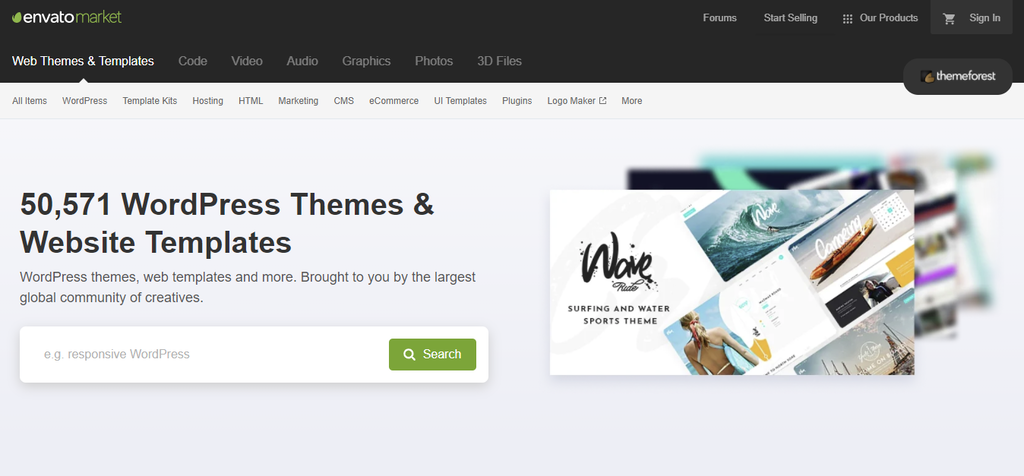 First and foremost, pick a WordPress theme that suits the blog's image and is easy to use. Pay close attention to the theme's color scheme and navigation ‒ make sure they don't harm your blog's readability.
Keep in mind that most WordPress theme marketplaces have a preview feature that lets you see how a theme looks when used. Don't be afraid to experiment, and be sure to weigh all options carefully before making your final decision.
While plenty of excellent free themes are available to download, consider investing in a premium theme if it suits your brand better. Paid themes generally come with support and more customization options – two significant factors when starting a travel blog.
5. Choose Your Niche
There are lots of different travel blogs on the web. It will be hard to survive the competition unless you have something unique to offer.
This is why having a niche is essential. By focusing on a specific travel-related topic, you get to appeal to a particular audience and grow the number of returning visitors.
For example, you can start a travel blog that provides travel tips about Asia. This way, you'll attract a lot of people that are planning to visit Asia at some point, and they will likely return to your website again and again.
In that regard, here are some tips for picking a blog name:
Keep it short and simple. Make sure the website name is easy to type and pronounce for higher visibility.
Aim for memorability. Use wordplay or a business name generator to come up with a unique and memorable name. Also, don't forget to do market research to avoid having a similar name to other travel blogs.
Avoid hyphens and numbers. Picking a name with a common spelling will help people memorize it easier.
Consider its scalability. If you're planning to expand your niche in the future, pick a name that can accommodate its growth. Changing your blog name and domain midway through its growth will hurt your SEO, revenue, and customer loyalty.
Use keywords. Adding keywords relevant to your niche will help your travel blog climb the search engine results pages (SERPs).
6. Install Essential Plugins for Your Travel Blog
Now that you have taken care of your travel blog's branding and looks, the next step is to tinker with its functionality.
Here's another perk of using WordPress. Besides having many themes, WordPress also offers tons of plugins via the official plugin directory and various marketplaces. Each plugin carries a specific functionality, so you can customize your website to suit your needs.
Similar to themes, plugins are also available in free and premium versions. You shouldn't discard buying premium plugins as your travel blog grows to ease your workflow and improve user experience.
Here are several excellent free and premium plugins we recommend for every WordPress travel blog:
Check out this article for more information on how to install WordPress plugins properly. Remember to only get the plugins you need, as too many of them can slow down your blog.
Tools and Tips to Help Your Traveling Blog Content Production
Starting a travel blog is only half the battle. To ensure it grows successfully, you need to maintain consistent content production. Besides travel blogging regularly, it's essential to also ensure that all your blog posts are of high quality.
While becoming a travel blogger requires hard work and dedication, having the right tools and work ethics may ease the travel blogging's hustle and bustle. The following are a couple of tips and tricks to improve your methods of creating content.
1. Get a Decent Camera
What's a travel blog without amazing pictures of places around the world? You may have tons of stories and travel tips to share, but people are less likely to read them unless they stand out from the crowd. Adding high-quality images to your blog posts is one of the best ways to make your content more engaging.
If you're interested in pursuing photography as a serious hobby, purchasing a DSLR camera may be an excellent investment. The price range varies from $500 to $ 3,000, depending on the brand, model, and overall specifications.
However, if you'd like to test the waters first without making a considerable investment, a digital pocket camera or even a smartphone with high camera resolution may be a good start.
Regardless of your camera choice, make sure to capture the objects and places related to your content in an exciting way. Here are several pointers on how to shoot great pictures:
Focus on one object. Turning on your camera's auto-focus assist can help capture perfect moments.
Use the rule of thirds. This method uses two horizontal lines and two vertical lines to divide a picture into thirds for a better composition. Most cameras even have gridlines to assist you.
Experiment with different settings. While enabling the auto mode makes shooting photos much more straightforward, using the manual mode lets you create the picture you envision. Tinker with the exposure triangle to get the best result.
Learn photo editing. All professional pictures go through an editing process. Look into photo editing software, like Adobe Photoshop or Adobe Lightroom, and learn the basics.
Keep practicing. What differentiates amateur photographers from professional photographers is the amount of practice and experience. Keep experimenting with different photography styles, and don't hesitate to ask for pointers from other photographers.
2. Invest in Writing Tools
As a travel blogger, you will likely write during your trip. Therefore, it's essential to have the right writing tools that ease the process.
Owning a laptop will help you start a blog and produce content on the go. Some travel bloggers may recommend getting a high-end one to ensure the best functionality. However, just like with a camera, you don't have to go for the most expensive option, especially if you're just starting out.
Having the right software can also improve your productivity. Here are several excellent WordPress plugins that can enhance your travel blogging process:
3. Hone Your Writing Skills
Writing is an essential part of content production. If you want to get better at producing high-quality content, there's no avoiding practice to hone your writing skills.
Before you begin writing your first blog post, make sure to have an exact, specific niche first. Doing so will help identify your audiences and their preferred topics, writing style, and tone of voice. Since your blog posts will be your products, you want to ensure that your audience will enjoy them.
After finding the right topic to write about, create an outline and cross-check the facts. This will be the perfect time to plan your link-building strategy for better SEO. Adding backlinks to high-traffic websites will improve your credibility and appeal to search engines' algorithms.
The next step is to craft a compelling headline. Having a powerful headline for your blog post can increase traffic, as people are more likely to click it.
However, avoid using clickbait at all costs ‒ being honest with your followers is what will build a strong audience base for the long run.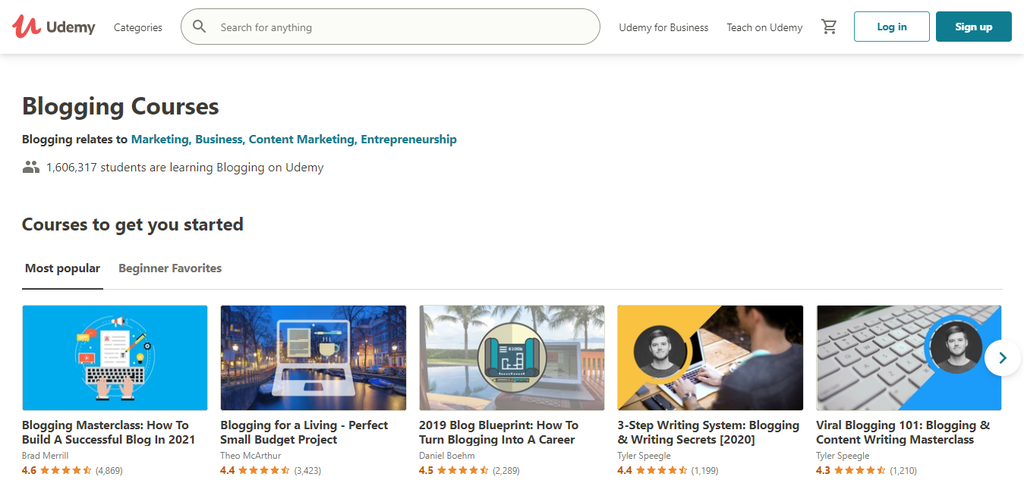 If you're having trouble with your writing process, you may want to take a blogging course. Like Udemy and Skillshare, many online course providers offer great beginner writing courses for free or at a competitive price. You can even take a blogging course specifically for travel bloggers.
4. Learn More About Web Design and WordPress
While starting a travel blog doesn't require you to be a web design expert, knowing how to tinker with the blog's design can improve the user experience and mold the blog the way you want it to be.
Learning the basic, non-coding web design skills, such as composition, typography, and color theory, is beneficial if you want to start small. This way, you can build your website independently of anyone else.
Learning WordPress will ease your content production and management. This CMS may have a steep learning curve at first, but plenty of tutorials and forums are available to guide you through the learning process.
Making your Traveling Blog Grow
We have covered how to start a travel blog and produce high-quality content. The next step is growing your travel blog to become an authority in the travel and tourism industry.
Once you have enough content on your website, you should begin promoting it. Having a well-performing travel blog will do you no good unless people know it exists.
Here are several popular marketing strategies worth trying:
Word-of-mouth marketing ‒ the method where your audience recommends your website to other people.
Social media marketing ‒ make your blog posts shareable via popular social media platforms. You can also create accounts on those platforms with a handle identical to your domain name to maintain consistency and boost exposure.
Paid advertising ‒ run digital marketing campaigns via online advertising platforms like Google Ads. Most of them use the cost-per-click (CPC) bidding system, meaning that you pay for each click the ad gets.
Social bookmarking ‒ share your blog posts to popular social bookmarking sites, like Reddit and Tumblr. This method is excellent for boosting brand awareness and increasing traffic to your blog.
Contest marketing ‒ do sweepstakes, contests, and giveaways by offering incentives to the participants. This marketing strategy is also a great way to give back to the community.
Repurpose content ‒ reuse old content and turn it into a different format. Doing so will expand the content's reachability and buy you some time until you can produce new content. Several format ideas include slide shows, videos, and infographics.
Guest posting ‒ write content for other travel blogs to build relationships with other bloggers, expand your reachability, and build backlinks.
Email marketing ‒ build an email list and send promotional emails to your audiences.
For more marketing ideas, have a look at this detailed eCommerce marketing guide.
Grow Your Travel Blog Using SEO
The most cost-effective way to promote your travel blog is to boost its search engine optimization (SEO). This practice focuses on optimizing your blog to improve its visibility on search engines. The goal is to make their algorithms deem your website and individual posts reliable and worth recommending to users with relevant search queries.
If SEO is done correctly, it can drive organic traffic to your travel blog. This kind of SEO traffic is free and has a high conversion rate, hence the fierce competition. By having your blog's SEO optimized, you'll get to climb the SERP ranking much easier, boosting your overall traffic and credibility at the same time.
Just as the search engines' algorithms always evolve, so do the SEO practices. Many digital agencies offer SEO services to help users optimize their websites. Consider implementing several simple SEO strategies on your own for a budget-friendly solution ‒ you can find our beginner-friendly SEO tips here.
We also recommend familiarizing yourself with SEO tools, like Ahrefs and Moz. Both platforms have a massive collection of resources to help you learn everything about SEO and stay on top of the game when starting a blog.
Monitor and Grow Your Travel Blog With Google Analytics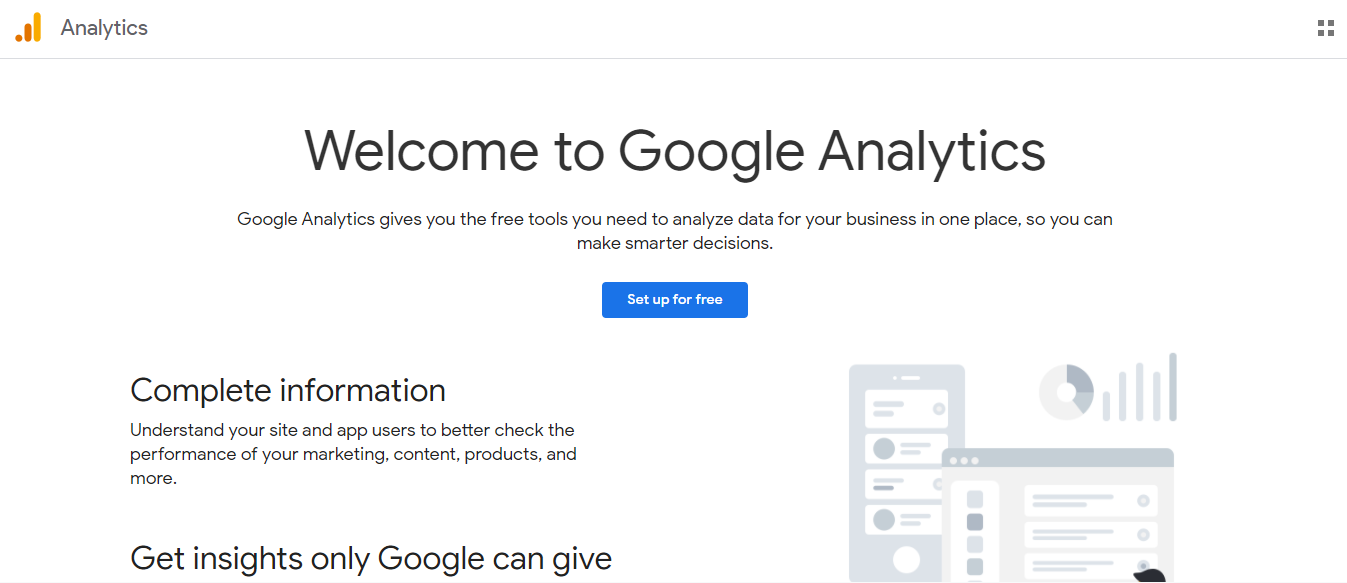 As you're writing for your audience, it's vital to know their preferences and expectations for your blog. This is where Google Analytics comes in handy. The free, Google-powered web analytics tool provides insights into your audience's demographics, keeps track of the blog's traffic and growth, and helps to optimize your website to improve conversion rates.
To use Google Analytics, you have to set up an account first. The web analytics tool will then give you a tracking code you will need to put into the blog's webpages. Check out this article for a complete guide on how to integrate Google Analytics with your WordPress blog.
Fortunately, plenty of WordPress Google Analytics plugins are available to ease the integration process. Some of the best ones include MonsterInsights, Analytify, and 10WebAnalytics.
Monetize Your Travel Blog
Travel blogging may be a personal passion for many people, but wouldn't it be great if it became a source of revenue too? Plenty of successful travel bloggers have turned blogging into a full-time career, making over $100,000 per month.
If being a travel blogger or a digital nomad sounds like a dream job, then this section is for you. Since there are plenty of ways to make money from travel blogging, we compiled some of the most popular ones to jumpstart your career path in this industry.
1. Affiliate Marketing
Affiliate marketing is an excellent way to make money with low investment costs. It works similarly to sponsored content, where you produce blog posts to promote your brand partner's products or services.
You can either join popular affiliate marketing networks or collaborate with a specific company that has an affiliate program. Since you run a travel blog, you may want to work with affiliate programs offered by travel-related brands, like TripAdvisor and Booking.com.
The amount of money you make depends on the number of clicks or sales made through the affiliate links. You're free to add affiliate links to your blog posts or other types of content so long as people click on them fully knowing what they are.
As you have to make the brand look appealing to your audience, you'll likely get better commissions by joining affiliate programs relevant to your niche. That said, keep in mind not to over-promote them and keep your interaction with your audience honest and authentic.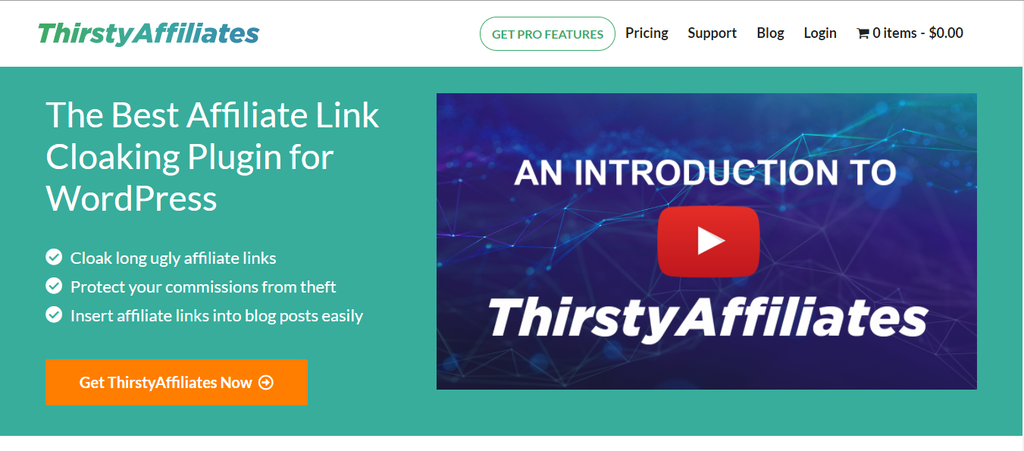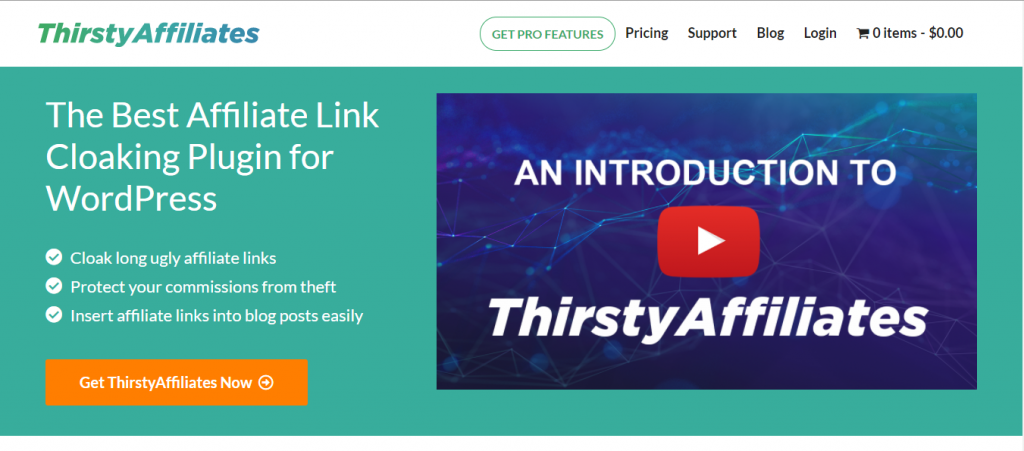 If you decide to join multiple affiliate programs, consider installing an affiliate link manager plugin, like ThirstyAffiliate. This plugin lets you track affiliates' commissions, generate conversion reports, and create custom referral links from your WordPress dashboard.
The perks of affiliate marketing are its high flexiblity and minimum investment risks. You're free to join more than one affiliate program and have a flexible working schedule, letting you become a digital nomad hassle-free.
However, since being an affiliate is easy, the competition is fierce. Building an active and large audience first is the best way to increase your chances of success.
2. Advertising and Selling Ad Space
Instead of crafting promotional content, you can sell a portion of your blog to advertisers. This monetization method is ideal for travel bloggers who want to make passive income.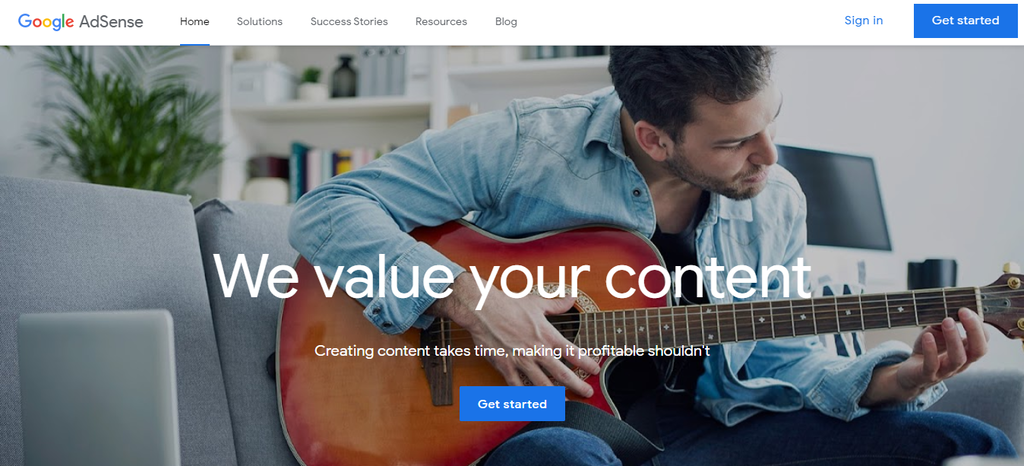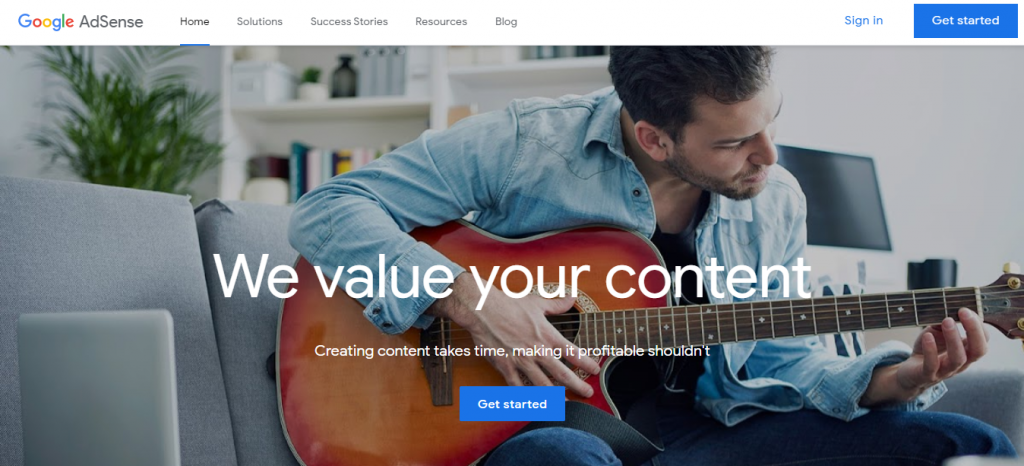 Google AdSense is one of the best advertising programs to get started with. This free platform runs on a cost-per-click system, meaning that the amount of money you make depends on the number of clicks your ads get.
To make sure the ads are effective, Google AdSense automatically delivers contextual ads based on your niche and target demographics. You're also able to manually select which ad categories you want to show or block from the blog.
Starting a travel blog and adding Google AdSense to it is relatively easy. You need to create a Google AdSense account and connect it to your blog. Google will then give you a code to embed on your blog's header and review your application. Once your account is approved, you can start creating ad units and adding ad codes to your blog.
Like affiliate marketing, this monetization method has its pros and cons. While you're able to decide which ads you'll display and where they'll be placed, Google AdSense will pay you only if you reach the $100 payment threshold. Unless your blog already has high traffic volume, passing that threshold may take a while.
3. Selling Merchandise Related to Your Niche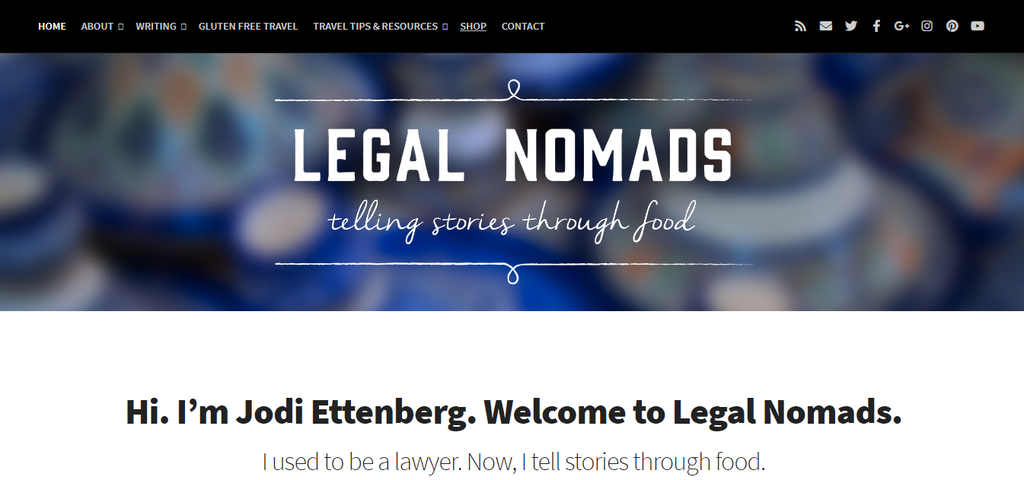 Legal Nomads by Jodi Ettenberg is one of many travel blogs that market their products directly to their audience. Since Ettenberg's blog focuses on food travel, the travel blogger sells merchandise with designs related to her niche.
If you want complete control over your site monetization efforts, consider opting for this method. By having an eCommerce store attached to your blog, you get to make money while maintaining your branding reputation.
Today, many merchandise suppliers offer their services to tackle your store's production, transaction, and shipping. You only need to create the designs and market your store through the blog or social media platforms. Some of the best companies to consider are Printful, MerchLabs, and Spreadshop.
If you want to make your own merchandise, the only thing left to do is to apply an eCommerce system that handles the transaction and shipping process for you. We recommend using the WooCommerce plugin to help you get started.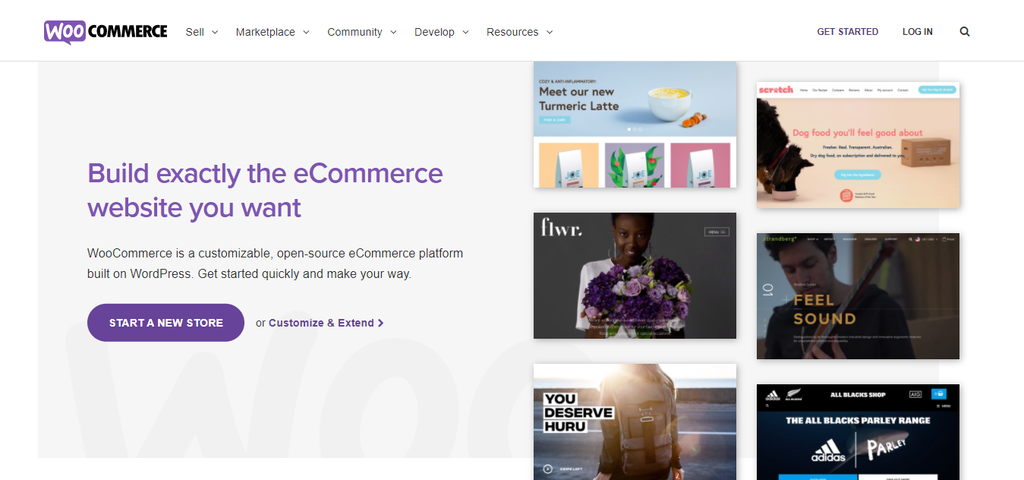 Besides being one of the most popular WordPress eCommerce plugins on the market, WooCommerce is free to use and has tons of functionality to support all kinds of stores.
The plugin also supports integrations with popular payment gateways, shipping companies, and even social media channels, making it an all-in-one solution for your upcoming business.
Furthermore, WooCommerce comes with a selection of paid and free themes as well as customization options, saving you the time and money you'd spend on building the store from scratch.
For more information, here's a complete guide on starting an online store with WooCommerce.
4. Offering Virtual Tours
The virtual tour industry has experienced a rise in popularity due to travel restrictions. Its target market is no longer limited to the venue and real estate industry. In fact, more and more tourism companies and museums sell virtual travel experiences to generate revenue without breaking the safety guidelines.
Virtual travel tours specifically cater to people who want to see the world but cannot due to various reasons. Consumers only need a VR headset and a smartphone or a laptop.
If you live near tourist destinations, unique locations, or stunning landscapes, consider selling your own virtual travel experience. You have complete control over its format and production process ‒ your creativity is the limit.
Here are the steps to making a virtual tour:
Decide on the location. You may compile a couple of places into one experience based on the theme and location. Or you can explore individual tourist spots only. Regardless, the virtual tour should have a unique selling point that would be of interest to your audience.
Plan the shots. Making a storyboard of each frame will ease your work during the filming day. If you're planning to explore the location's history, create a script based on your storyboard to maintain the story's flow.
Prepare the equipment and software. The standard tools for creating an excellent virtual tour are a 360-degree camera and a tripod. Plenty of excellent yet free virtual tour software solutions are available to save you money without sacrificing the project's quality.
Be cautious of your budget. Plan your filming schedule carefully to avoid overspending on travel expenses and entrance fees, if there's any.
Market the virtual tour. Once the project is filmed and edited, it's time to put it up for sale. You can turn your blog into a membership site and sell the virtual tours as part of your subscription perks using a membership plugin. Alternatively, create an online store with WooCommerce and market the tours as digital products.
5. Starting a Podcast
A podcast is another way of creating content besides blogging. Today, over 32% of Americans listen to podcasts every month. The staggering number brings a significant impact on podcast advertising revenue, with experts predicting it to surpass $1 billion by 2021.
There are various ways to monetize a podcast. Similar to virtual tours, you can offer the episodes as a subscription perk. Many popular podcasts sell sponsorships or ads, with the amount of revenue depending on the number of people listening to the show.
Here are the steps to starting a podcast:
Decide on the concept. This includes choosing the topics, show format, and determining the duration of each episode. Don't forget to pick a name that's unique yet still embodies your travel blog's brand.
Build your podcast brand. Design the cover art and pick catchy royalty-free intro music to represent your podcast.
Prepare the equipment and software. Getting a dedicated microphone and premium audio editing software will improve your podcast quality. That said, you can always start small with a smartphone and free audio editing software, like GarageBand.
Get a podcast host. Many podcast hosts offer features to ease the monetization, distribution, and integration with podcast applications and social media platforms. Some of the most popular ones are Libsyn, Captivate, and Buzzsprout.
List your podcast to various channels. If your podcast host supports integration with podcast applications and audio distribution platforms, then this step will be a breeze. Otherwise, you'll have to submit the podcast's RSS feed to a podcast directory manually.
Promote the podcast. Create a buzz about your podcast via social media and publish blog posts promoting it to your audience.
6. Selling eBooks
If visual tours and podcasts aren't up your alley, you can try selling eBooks through the blog. Besides having low investment costs, this monetization method may boost your credibility as a travel blogger. The best part is that you don't need high traffic volume to get started.
Similar to a blog post, you're free to cover any kind of topic as long as it aligns with your niche. Pay attention to the spelling and grammar usage, and don't forget to ask permission and give credit if you cite others' work.
Should you need help making the book, consider hiring a ghostwriter and a book cover designer. Do your research carefully as the quality of their work often ties with their salary. It's best to work with experienced freelancers as they're already familiar with the workflow and their work's confidentiality.
Once it's done, you can either sell it on your travel blog or an eBook hosting platform, like Amazon Kindle. Self-publishing the book allows you to set the book price and keep the entirety of the profits. However, entrusting it to an eBook hosting platform will give your book a much better exposure.
While it's not mandatory, consider applying for the copyright to cement your ownership of the book. Doing so will prevent other parties from copying your work and selling copies. Each country has its copyright law, so check with your local authorities first.
Have Fun and Share Your Traveling Experience and Passion
Despite its potential, knowing how to start a travel blog takes a lot of hard work and dedication. Like any other type of business, it may take months or even years to grow your audience, become an expert, and make a steady income from blogging.
Try to see the blog as a platform to share your passion. As you're writing for people who share your interests, it's best to produce writing you can be proud of. Create content that you love, and it will be easier for you to overcome the grind of blogging.
We hope this article helped you understand how to start a travel blog and grow it successfully. Good luck and safe travels.