How to Fix "The Site Ahead Contains Harmful Programs" in WordPress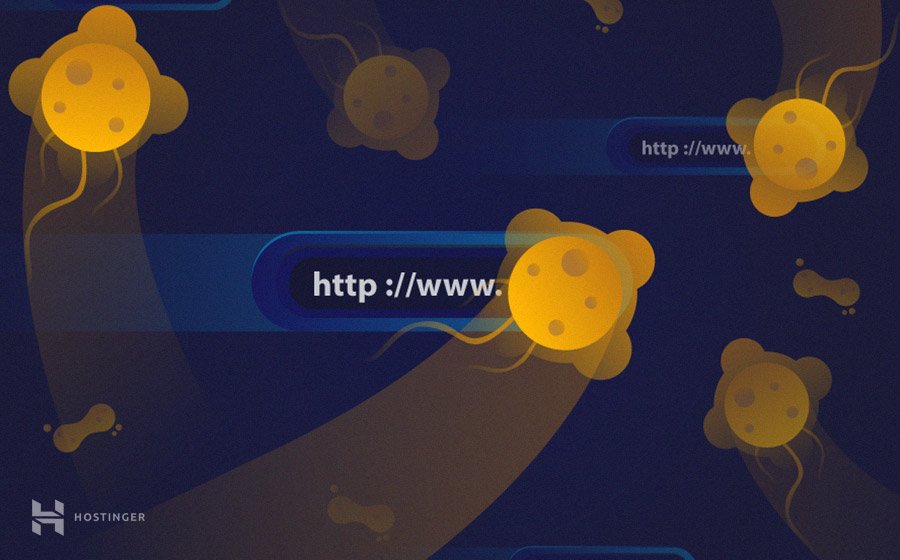 Getting "The site ahead contains harmful programs" or "Deceptive site ahead" warning message can be frustrating for every webmaster, as this issue often keeps recurring even after you remove malware from the website.
Now hold on, don't push the panic button just yet. This article will help you figure out why this problem occurs and will provide a step-by-step guide on how to fix it using a simple method.
What is "The Site Ahead Contains Harmful Programs" Error?
In most cases, "The site ahead contains harmful programs" error alerts that your site has been hacked in some form or other. It's possible that someone has found, what is commonly known as, a backdoor to your website, and exploits it to evade your website's security.
Generally, this vulnerability comes from outdated third-party plugins or themes. That's why performing regular updates is crucial to prevent any potential situations in the future.
Malware might have also spread on your website. The bad news is, Google will recognize your website as suspicious and unsafe, then flag or display a warning screen on it.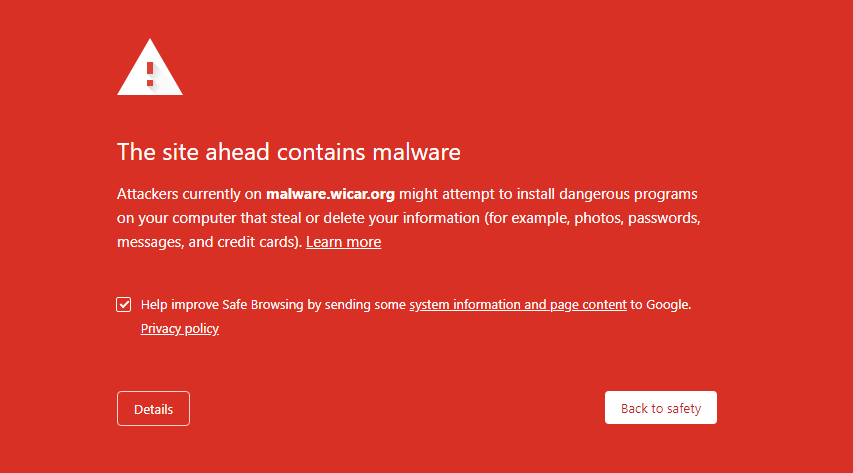 Other causes that trigger "Deceptive site ahead" error are low-quality ads, which mostly contain harmful codes or infected links. To handle this problem, Google has created the Safe Browsing tool. You can use it to analyze your website, or any other, for harmful codes or viruses.

In fact, "Deceptive site ahead" error can also take form as a different warning messages. For example, "This page is trying to load scripts from unauthenticated sources", or "The site ahead contains malware".
How to Fix "Deceptive Site Ahead" Error in WordPress?
Now that you know the causes of the "Deceptive site ahead" error, let's learn how to deal with it. However, before we begin, don't forget to create a full backup just to be safe.
1. Find the Cause of the Problem
Finding the source of the issue couldn't be easier with the help of website scanning tools. Here's a couple of them.
Using Sucuri
Sucuri is a free malware scanner dedicated to seeking out infected files on your website.
Go to Sucuri SiteCheck page.
Insert your website URL and hit the Scan Website button.
On the report page, check out the infected files and follow the recommendations to fix them.
If your website is infected by malware, we've found "The site ahead contains harmful programs" culprit. If that's the case, you have to restore your malware-free WordPress files using Hostinger's hPanel:
In hPanel, go to Files -> Backups.
To restore a previous version of your website, choose a file and then press Prepare Backup -> Download.
Now, head to Databases -> PHP My Admin.
Select the database where you want to restore the files by clicking the Enter phpMyAdmin button.
Select Import -> Choose Files and locate the backup file you've saved. If the file format is .zip, extract it before uploading.
Select the SQL file and hit Go.
Alternatively, you can also manually delete malware and infected files from hPanel. However, this method can only solve "The site ahead contains harmful programs" error temporarily.
Using Wordfence
Another tool to scan harmful files is Wordfence. This one you have to download as a WordPress plugin.
Install and activate Wordfence from the Plugins section.
Head to Wordfence menu -> Scan -> Start New Scan.
Once the scan process is completed, head to the Results Found tab to get the list of detected issues.
Click Repair All Repairable Files.
2. Using Google Search Console
Once you've found your issue, you can ask Google to review your website and remove "The site ahead contains harmful programs" warning message. Here's how it's done:
Go to the Google Search Console and sign in with your Google account.
Insert your website address in the URL Prefix and press Continue.
Download the HTML file.
Now, head to hPanel -> Files -> File Manager.
Select your domain from the drop-down menu and go to the File Manager.
Click the Upload Files icon at the top of the page.
Press Select Files and choose the HTML file you've saved and hit Upload.
Then, head back the Google Search Console page and press the Verify button.
Congratulations! Your website is now clear from "The site ahead contains harmful programs" error message.
Conclusion
If your WordPress website is tagged with "The site ahead contains harmful programs" error, chances are that your site website was hacked or infected with malware.
Fortunately, you can effortlessly handle this issue using a couple of online tools.
Back up your WordPress files.
Restore or repair the infected files.
Use Google Search Console to remove your warning.
If you have any further questions, let us know in the comments section below.