What to Sell Online? 30 Trending Product Ideas
With the continuing rise of intuitive online shopping solutions, over 95% of all purchases are expected to be online by 2040. The convenience of browsing for products online rather than heading to a brick-and-mortar store enables small businesses and independent sellers to impact the industry.
With $4 trillion in sales last year alone, many people are starting to see opportunities in the eCommerce market. While large retail stores and shipping companies already hold on to the general market, newcomers can still specialize in a specific niche.
To help you find your footing and give an idea of what's possible, we'll be going over 30 trending products to sell online.
How to Find Trending Products to Sell Online
At first, it may seem challenging to find the right trending products to sell but only until proper research. Let's take a look at worthwhile strategies to employ when searching for product ideas:
Start with your interests. Write down a list of the activities you enjoy, niche products you purchase, and the kind of stores you enjoy browsing. After finishing, take a look at the listed items and figure out whether any ideas for popular products come up. Chances are, people engaging in the same interests as you do will be looking for related products. Since you already have experience with the items related to your lifestyle, it will be easier to start and market an online store that sells them.
Read the market. Try to find a gap in the market. Head to popular online stores such as Amazon and look at things people search for, their availability, and variety. Spend some time on social media platforms, reading reviews and complaints. This will help figure out what kind of product or service is missing from the current eCommerce market.
Keep up with the trends. Chasing eCommerce trends is a high-risk and high-reward strategy that has kickstarted many stores to success. When trying to find products to sell online, observe the environment around you – social media, online forums, advertisements, popular keywords, and the topics that come up when socializing. You should also try and figure out what kind of products might be trending next. The best products to sell online are most often the ones that haven't caught on yet – predicting a trend will help you impact the industry and make a name for yourself.
30 Trending High-Demand Products in 2021
As every year brings a new trend, businesses need to stay updated on the ever-increasing amount of trending products.
There are many ways to find out the best products to sell in the market. Tools like Google Trends can help you gauge the current interest in a specific topic. Alternatively, conduct your research on big eCommerce platforms. For example, Amazon's Best Sellers page gives an overview of best-selling products in particular categories.
To help you out with the process and provide some ideas on a suitable product to sell online, we have curated 30 of the best-selling items in the eCommerce industry. Let's take a look.
1. Subscription Boxes
A subscription box is a package of specific niche products, such as beauty products, that customers receive regularly – usually monthly. Popular primarily with the younger demographic and the Millennial audience, this service is predicted to grow steadily up to 2027.
Since this is a subscription-based service, you can expect recurring sales and a degree of stability in this market. This makes it much easier to scale your business and eventually provide pricier and more feature-packed boxes.
Consider different niche product ideas, be creative, and research the kinds of interests that don't have this kind of service already available. Then, start listing out potential suppliers and design a prototype box.
2. Hand-Crafts
By selling handcrafted products, you can turn your hobby into a business. If you're crafty and imaginative, you can achieve fantastic results, all with a minimal budget.
Online selling marketplaces like Etsy are explicitly designed for individuals to sell their homemade products. The homepage of the eCommerce store even has a "Popular Right Now" section to help you gauge the current climate of handcraft trends.
If you're not crafting anything right now, try looking for any currently trending crafts. Make sure to develop an exciting concept and design and promote your home business on social platforms.
3. Customized Apparel
The apparel market is going to reach $55 billion in 2025. With how accessible digital print-on-demand services have become, starting a customized apparel business is easier than ever.
On websites like Redbubble, users can upload their custom designs that customers can use on various clothing options.
If you're familiar with graphic design, consider creating high-resolution designs for the eCommerce store that others can potentially purchase and wear. Alternatively, hire a designer and work together to create your own brand.
If you're interested in printing out and customizing apparel for others, invest in a printing machine and allow your customers to upload their designs.
4. Reusable Bags
Younger generations tend to care more about the environment, so ecological products and initiatives are trending.
For example, one of the leading products of the ecological market remains the reusable bag. As a product made to last and display publicly, custom designs and various materials give way to endless possibilities.
Recently, eight states in the US have banned single-use plastic bags. Thus, the demand for eco-friendly alternatives is increasing. Customers respect businesses that contribute to the environment and are more likely to carry branded items when they agree with its message.
Try coming up with designs that aren't just eco-friendly but fashionable too to set yourself apart from the competition and attract more customers.
5. Organic Hair and Body Essentials
If you care about ecology and beauty, selling organic self-care products can be an excellent opportunity to enter the online market.
These items are non-allergenic and eco-friendly. There is a wide variety of natural products on the market ranging from organic soaps, shampoo, deodorant, toothpaste, and more.
The market for organic personal care products is expected to be worth more than 16 billion by 2023, almost double its 2016 statistic. As concerns of health and ecology are more prevalent among younger generations, this trend will likely continue.
As most of the existing online selling businesses mainly target women with their selection and advertisements, widen the targeted demographic further to set yourself apart from the competition. Consider products for infants, teenagers, and men.
6. Hair Removal
The market value of hair removal products is predicted to reach more than $3 billion by 2025. Except for shaving cream and razors, products aimed at women have been dominating the market. However, epilators and hair removal creams for men have become more prevalent in recent years.
Services like the Dollar Shave Club offer hair removal products in a subscription box model – an interesting idea since most people tend to renew their shaving products at least monthly.
To stand out in the market, try and create your homemade hair removal product. Sugar wax, for example, has a variety of tutorials on how to make it at home. Don't forget to test your product out before introducing it to the market.
7. Essential Oils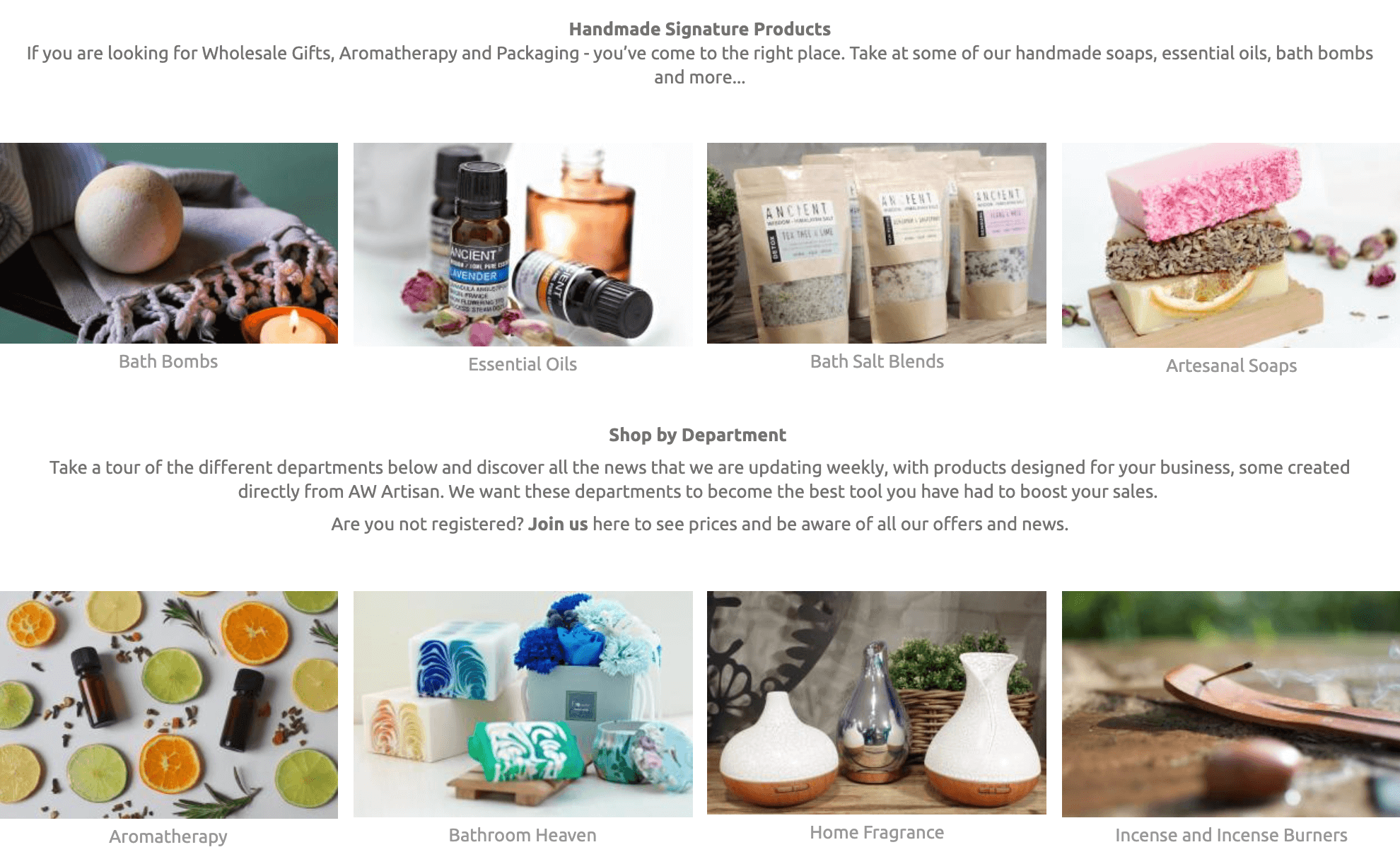 Extracted from various roots, stems, and flowers, essential oils have become common in many households. While some are used solely for their aroma, the benefits of the oils range from skincare to remedy.
The market value for these oils will rise by $10 billion from 2017 to 2022, and their popularity is skyrocketing with the recent increased awareness of alternative and organic care products.
If you intend to make essential oils yourself, buy a distiller and fresh source materials to distill. Alternatively, purchase these oils from a wholesale supplier and simply distribute them.
8. Beard Oil
As the beard oil market is expected to keep rising until 2025, the alternative male grooming market has become an attractive proposition to many small businesses and individual suppliers.
If you're not familiar with the concept, beard oil helps maintain the beard, preventing irritation, dryness, and hair loss. The variety of oil material can be extracted from a limitless selection of possible scents, intensity, and benefits.
For example, Wahl, a renowned male grooming brand, uses manuka, moringa, clove, and meadowfoam seeds for their oil ingredients.
Do some research to develop your nourishing ingredients or partner up with suppliers to sell the product online. However, as with any self-care product, you'll need to test it out, so make sure to have a beard on standby.
9. Scented Candles
Scented candles make your home cozier by improving the atmosphere with their gentle scents. They're helpful for relaxation and easy to manufacture.
With the wide selection of colors and aromas available, some vendors have begun manufacturing and selling DIY supplies for beginners. If you're not sure about committing to this industry, try making just a few and see how it turns out.
Get your equipment ready, start crafting your fragrance, play around with the colors, and don't forget to be creative in branding. If you want to go the extra mile and stand out from the competition, pair the candles with other organic products mentioned earlier, such as essential oils.
10. Indoor Plants
Many modern interior house designs incorporate indoor plants as decorations. Houseplants enhance the aesthetic of a room and purify the air.
Some people also keep and collect houseplants as a hobby – the houseplant market is expected to grow by more than 10% by 2025.
As with most organic products, you can purchase the plants from local suppliers or grow them yourself. If you're interested in gardening, your grown houseplants can be one of the best things to sell online, letting you make money from your hobby.
11. Matcha Powder
Matcha powder is a kind of tea rich in antioxidants. It is believed to help with various health issues, ranging from weight loss to the improvement of brain and heart functions.
Because of its rise in popularity, matcha consumption is expected to reach over 190 kilotons by 2024, becoming one of the best-selling products in the tea market.
If you decide to purchase matcha powder, keep in mind that it has more than one use – the powder is a popular ingredient in certain ice cream flavors and confectionery treats.
12. Detox Tea
Detox tea, as the name suggests, is primarily purchased to detoxify the body. Much like regular tea, the detox variety also boasts nearly limitless choices for taste and aroma.
With the variety of flavors comes the diversity in health benefits. The many different kinds of detox tea have many purposes – some can help with weight loss and develop a faster metabolism, while others might help with cleansing your skin of clogged-up pores.
Creating detox tea might not be easy if you don't already have a garden brimming with suitable plants. Luckily, engaging in dropshipping is always a viable option. Suppliers like Bondi Beach Tea Co offer a massive selection of tea to purchase and potentially resell.
13. Supplements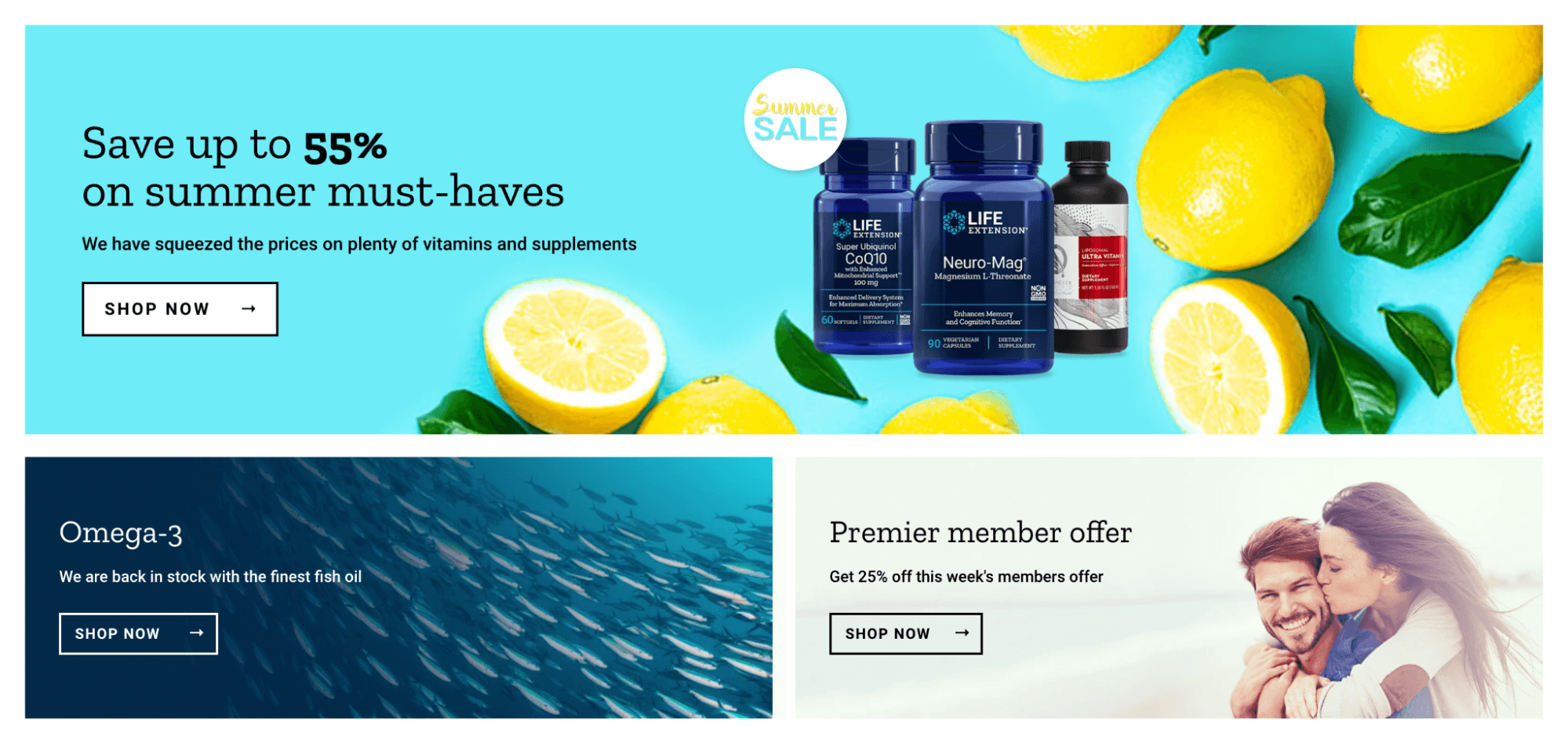 Supplements offer a quick and easy way to enhance your diet with nutrients and vitamins that you're lacking or might not get naturally. Supplements can come in various forms, such as powder, liquid, gummies, or nutrition bars.
The ready-to-drink supplements market is predicted to become the fastest-growing industry by sheer revenue in the 2020-2027 range. The convenience of protein and vitamin supplements is responsible for this surge.
As manufacturing supplements is usually not an option, consider partnering up with suppliers or reselling the supplements of a particular brand.
14. Meal Kit Delivery
A meal kit is a food subscription service that sends out pre-portioned and pre-prepared meal ingredients with included recipes to their customers. The main draw of such a service is the convenience and straightforward nature of the kit.
Providing this kind of service is a fantastic choice for those who already have a background in nutrition sciences and dietetics – not only will you be providing your subscribers with fresh ingredients, you'll be sharing your recipes with the world as well.
Get creative and specific with your menu and ingredients to potentially target a particular niche of customers. Some meal kits market themselves as perfect for weight loss, maintaining muscle, or breastfeeding mothers.
15. Artificial Nails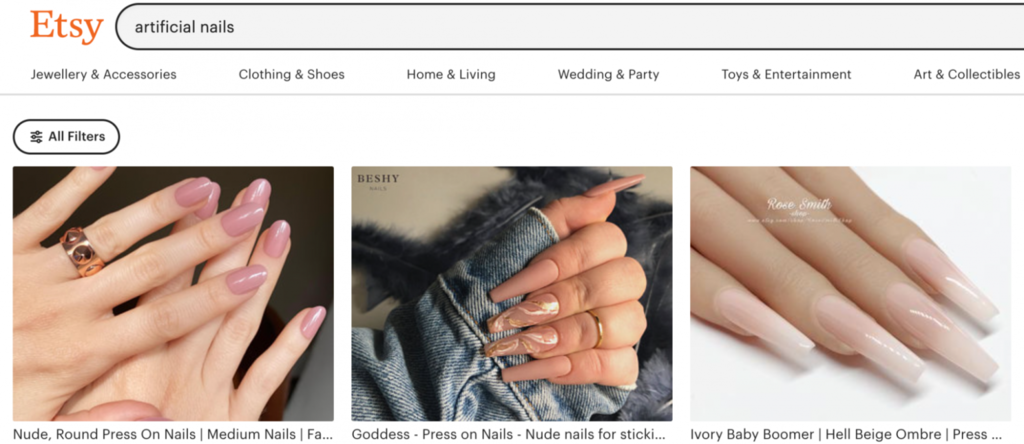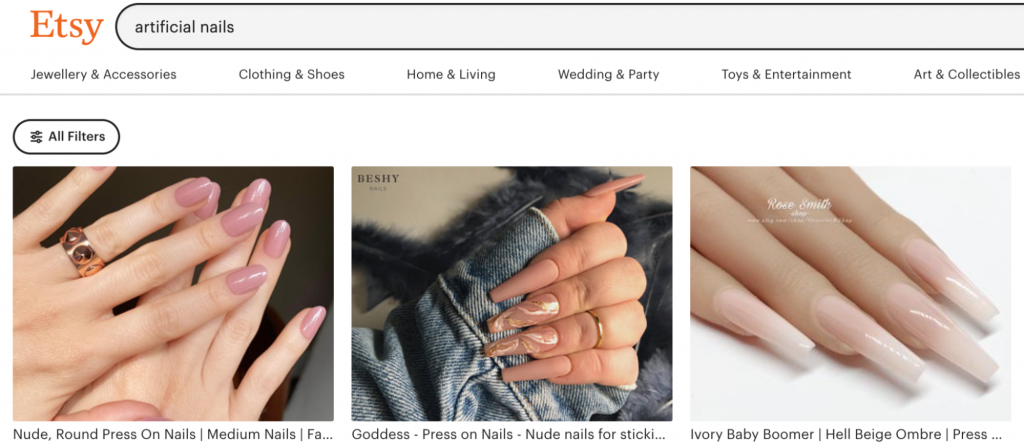 Like any fashion product, artificial nails come in different shapes, sizes, colors, and patterns. They can be created from various materials such as gel, acrylic, or silk and come in styles anywhere from being glossy, mate, or glittery.
As fashion trends continue to grow, the high demand for this product is also increasing. The market is expected to achieve a 4.5% growth rate from 2019 to 2024.
If you want to stand out from the competition, consider working together with your customers to supply custom, personalized designs according to their needs.
16. False Eyelashes
A great example of another product that keeps growing in popularity within the fashion industry is false eyelashes. The global false eyelashes market is expected to grow by 5.2% between 2020 and 2026.
Take this opportunity and reach out to suppliers and manufacturers to get a running start with this particular trend. To help market your business, look for social media influencers on social platform powerhouses like Instagram.
Alternatively, contact makeup review and tutorial channels on YouTube to help you sell products through exposure.
17. Portable Blender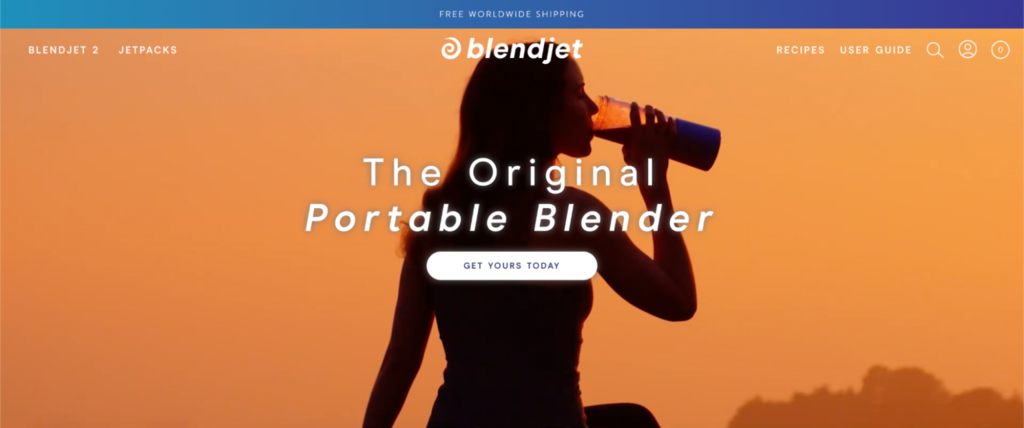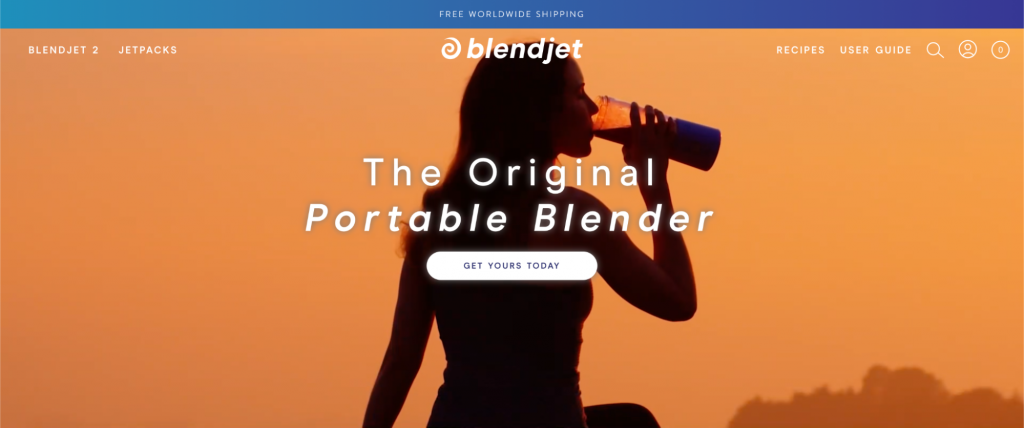 A portable blender is an extraordinarily convenient invention – with its sleek and modern design, it's capable of capturing the attention and imagination of the healthy-living lifestyle demographic.
Unlike most blenders available in an electronics supermarket, brands specializing in portable blenders tend to target a specific market. It could be anything from branding the product as a ready-to-go protein shake blender to something you can take to the beach and make smoothies with.
If you plan on reselling already available blenders, make sure to stand out with an eye-catching design, added blades for extra functionality, or some other benefit over the competition.
18. Bluetooth Speakers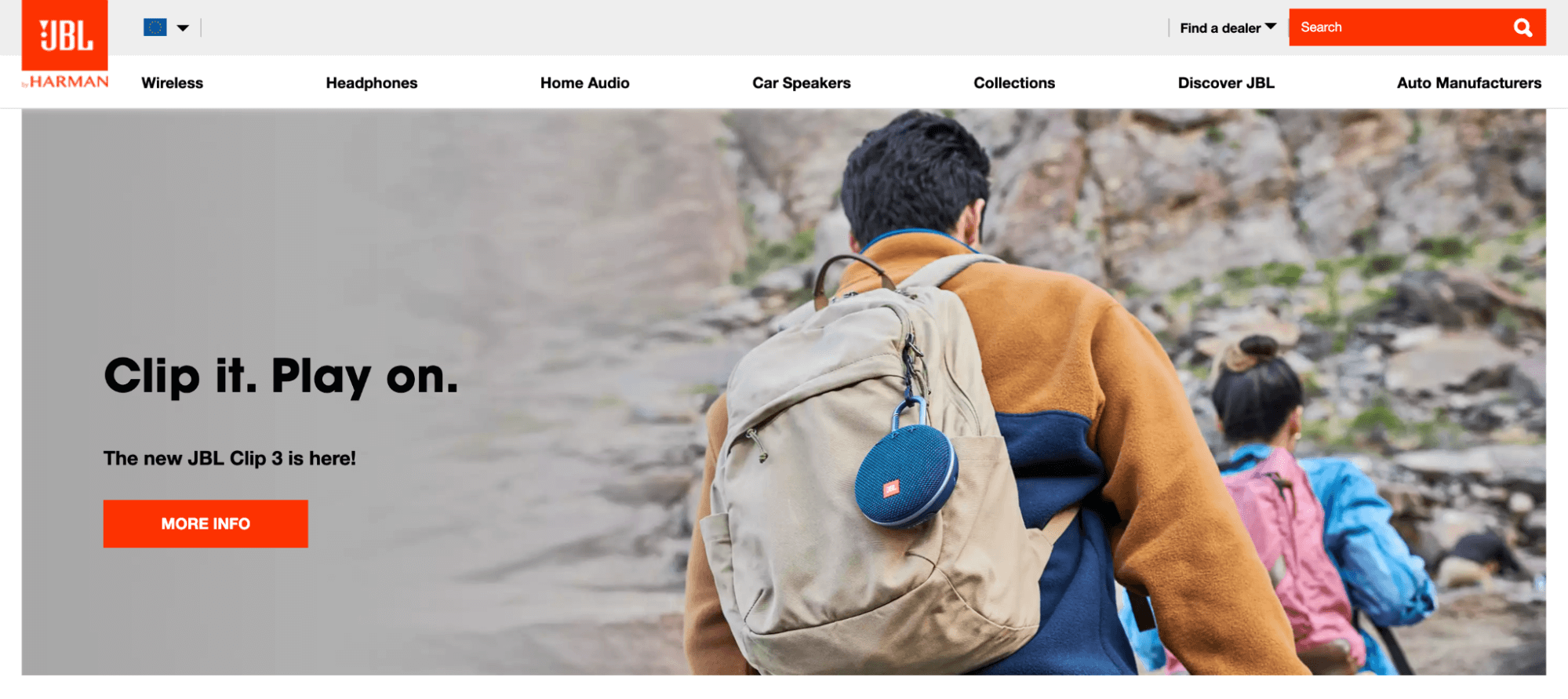 The portable Bluetooth speaker market is predicted to achieve an 11.7% growth rate by 2025. This comes as no surprise to those closely following the electronics industry – customers have been slowly shifting over to wireless technologies for a few years now.
Portable speakers aren't only useful to play their music on the go either. Through Bluetooth, these speakers can connect to nearly any household device, such as a computer or TV.
Niche products such as waterproof speakers exist in the market, so you can specialize in your approach to reselling this technology.
19. Phone Cases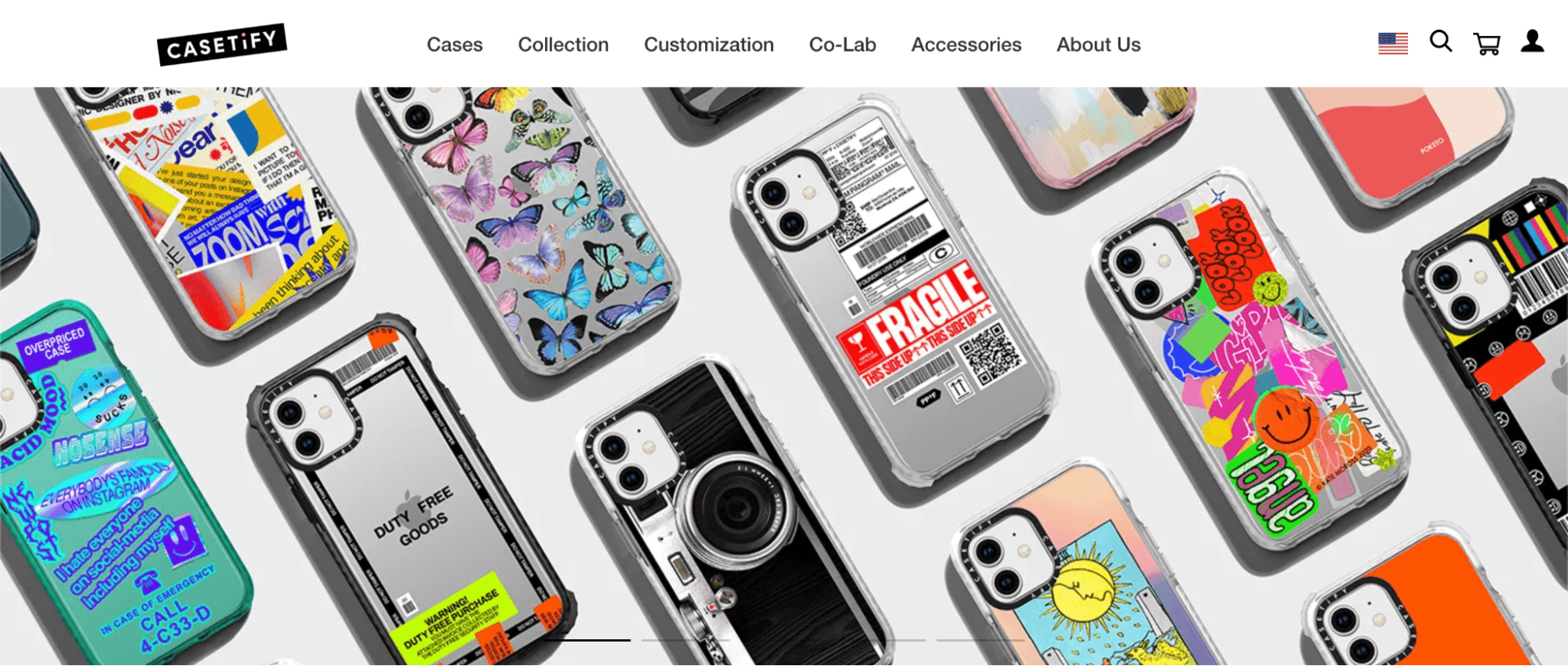 As the market for smartphones keeps growing, so does the need for mobile accessories. In addition to providing a layer of protection, users can use phone cases to express themselves through their design choice.
Many print-on-demand services offer customizable phone case designs, so establishing yourself in the market might be a bit intimidating. However, you can still set yourself apart by providing unrivaled case quality and high-quality designs of your own, all paired with an affordable price point.
Suppose you're not well-skilled in graphic design, partner with someone who is. While a large portion of the customers in this market look for something they can customize themselves, people are still interested in official designs by innovative artists.
20. Wireless Phone Charger
Another great contender in the phone accessories market is the wireless phone charger. This charger transfers energy through electromagnetic induction instead of a cable. Simply put your phone down on the pad without worrying about connecting it to anything.
Similar to most other accessories, wireless chargers have a variety of styles, designs, and features. Some light up in a fancy LED light display, while others include fast-charging features.
While not every smartphone supports wireless charging, more recent models are starting to include the feature as a default.
The market itself is expected to arrive at a 14.5% growth rate in the years between 2020-2026. This is a product that you're going to have to resell or dropship.
21. Wireless Headsets
The wireless technology family that's currently trending includes headsets as well. The convenience of having no cable that might get snagged out while doing other activities seems to resonate with today's customers.
While wireless, most modern headsets of this type do not skimp on any features. The average battery life of a wireless headset is somewhere around 25 hours, and most earbud designs include a charger that can be carried around in a pocket and charged at home. Other features include microphones, waterproofing, and noise cancellation.
With such companies as Beats and JBL in competition, you can provide an alternative by offering a fresh take on an already existing design or partner with a supplier for dropshipping.
22. Smartwatch
The global smartwatch industry market is expected to reach $96 billion in value by 2027. Smartwatches have improved considerably since their rise in popularity in 2013 and now rival smartphones in the number of available features and power.
With fitness and health trackers, GPS navigation, weather updates, and more, smartwatches have become modern, convenient technology staples. Consider marketing them as must-haves for a productive lifestyle.
As with other electronic appliances and accessories, you will have to find trusted suppliers to engage in dropshipping with.
23. Colored LED Bulbs
Another currently trending smart-tech product to sell online are LED lights. LED lighting offers a more efficient and ecological alternative to regular fluorescent and incandescent lights.
Some LED bulbs are color-changing and can be controlled using a smartphone app or manual switch. For some, this is the main draw of LED bulbs.
Consider marketing this aspect of the lights by taking photos of interiors lit by ambient colored light and posting them to your brand's social media profile.
The market growth for this industry is estimated to reach $30 billion by 2025. As such, now is the perfect time to reach out to selected suppliers and start selling.
24. Cloth Diaper
A cloth diaper is an environmentally friendly, more affordable in the long run, and more durable alternative to regular disposable diapers. Since this product won't be discarded after a single use, manufacturers can experiment with intricate designs and materials.
The market for cloth diapers is predicted to reach $813 million by the end of 2026. If you're not handcrafting these yourself, pair up with a manufacturer and make sure to offer non-allergenic material choices for your potential customers.
25. Wooden Toys
Wooden toys are marketed as healthy and eco-friendly alternatives to plastic children's products. As healthier parenthood is currently trending, wooden toys are no exception.
Since wooden toys have a low or nonexistent toxicity level, they're safe for children to play with. As another plus, the toys are more durable than their intricate plastic counterparts, and their parts are more easily replaceable.
If you're skilled with a saw, try making wooden toys, such as building blocks, puzzles, or models. Alternatively, look for a reliable manufacturer and market yourself to parents.
26. Pet Carrier Backpack
The growing number of pet owners results in a higher demand for pet products. In 2020 alone, Americans spent $103.6 billion on their pets, from their food and treats to special products.
One of the many trending pet products to sell online has become the pet carrier backpack. It allows pet owners to easily and safely carry their pets around when walking, cycling, or even hiking.
For example, Petsmart offers many pet carrier backpacks of different styles, sizes, and materials and features such as an adjustable strap, waterproof material, or functional pockets. Or, like with any other product, you can pair up with a manufacturer or find a trusted supplier.
27. Pet Grooming Supplies
If you're still trying to find products to sell online, consider pet grooming supplies. As with other pet products, grooming supplies for pets are also trending right now.
These supplies include shampoos, conditioners, clippers, brushes, and other accessories. Since grooming has to be done frequently, you can expect a regular and steady amount of sales should you choose to deal in these items.
If you want to stand out, a good idea might be to combine your products with a subscription box, curated for different pets or even breeds. Partner with your local pet product suppliers or create your own homemade pet grooming products to get started.
28. Shapewear
Shapewear is a fashion and lifestyle product trending for quite some time now among the younger female demographic. It enhances the natural body shape through tight-fit clothing, allowing the wearer to moderate which parts of the body should appear more curvy or flat.
The shapewear market is estimated to reach a $3.8 billion value by 2025. If you're interested and want to try selling this product, research potential suppliers and get in touch. Try marketing your product through fashion-friendly social media platforms like Instagram.
29. Sportswear
The increase in interest in outdoor and indoor fitness activities has given rise to the popularity of sportswear – clothing designed to provide comfort, flexibility, and a layer of protection. The global sportswear market is expected to grow by 10.4% from 2019 to 2025.
The sportswear industry is no stranger to niche itemization and marketing. Entire brands exist to provide specialized equipment for specific activities. If you're going to sell sportswear, try and decide whether you're going to generalize or specialize in one aspect when it comes to exercises your products are fit for.
Whether establishing your production or partnering with a manufacturer, research the market, choose a marketing strategy, decide on a price point, and make sure your products are popular with the demographic that you're going to be targeting.
30. Yoga Mat
With the rising trend of meditation and spiritual yoga, the yoga and exercise mat industry is expected to grow and reach $15.2 billion by 2026. The recent jump in interest can be explained by the surge in indoor exercise in 2020, making the yoga mat a perfect product to sell online.
Companies such as Yoga Direct offer print-on-demand services, so you can design a great-looking yoga mat without producing the mat itself.
How to Sell Online: From Zero to a Fully Operative and Profitable Online Store
Now that you have a better idea of what trending products to sell, it's time to learn the specifics of marketing and selling things online.
To help you start, we have summarized the process into four steps to launch your online store.
1. Choose a Platform to Build an Online Store
The platform that will host your online store is a crucial choice that will decide the scale, flexibility, and ease of upkeep of your business. While every option offers different features, it's important to choose according to your needs.
One of the options is to create your own website instead of hosting a store in an already existing eCommerce platform. The main benefit of doing so is the complete control you will have over how your store functions and looks. Moreover, a store with its own website is easier to market. Most brands that have made a name for themselves have a site dedicated to their products rather than relying on third-party eCommerce platforms.
By signing up for Zyro, you'll get access to an intuitive drag-and-drop editor, AI tools, a free SSL certificate, and a free domain for up to one year. Its eCommerce plan includes all you need to start an online store, does not take any commission fees from your transactions, and costs $9.90/month.
If your business is larger or if you wish to upgrade your eCommerce store at any point, consider the more advanced eCommerce+ plan, priced at $14.90/month. Its features include multilingual support, abandoned cart recovery, and an unlimited number of listed items.
Find a suitable template among the ones Zyro has to offer, click the Start Building button, and design the website just how you like it. Due to its easy-to-use editor, everything will snap into a conveniently placed grid, and you'll be able to customize without any knowledge of coding.
Alternatively, if you choose to go third-party, you'll need to weigh the benefits of each of your options and decide which fits your business model best.
Amazon and eBay, for example, are perfect when you have an already established brick-and-mortar store and want to expand into selling products online. These two eCommerce giants accommodate stores that sell in bulk the most.
On the other hand, Etsy is perfect for those who wish to buy and sell handcrafted items and art. If you're more familiar with social media or already have a following, both Facebook and Instagram can act as eCommerce platforms with their business integrations.
2. Set Up an eCommerce Business
When setting up your online business, the first thing you need to do is decide on your business model.
If you want to manage your products, from the production and packaging to the shipping, you will need to formulate a business plan and dedicate a budget to execute all of this. A more accessible alternative is to find a supplier or manufacturer.
The most popular global suppliers for the widest variety of items are Oberlo, Salehoo, AliExpress, and Alibaba. However, if you want more control over your selling products, opt for direct sourcing from manufacturers.
Once you have your product sourcing, shipping, and storing all set up, you'll need to upload the listings for your items onto your online store and establish your payment gateways.
3. Make the Business Legal and Get the Paperwork Done
While the specific requirements for which business licenses you need to be registered differ for each country and state, the basics mostly remain the same. You'll need a lot of the same licenses as regular brick-and-mortar store owners do, even if you're selling online.
The first thing on your list should be to apply for a business license. While this license will cost some money, it will make sure that the government knows about your activities and grants permission to conduct your business legally.
Sign up for a seller's permit as well. This license is completely free to register for and allows you to collect tax from your customers and purchase products from manufacturers without paying any taxes.
If you still haven't thought of a proper name for your business, this is the time to do so, as it will need to appear on official documents. The government will want you to state whether you are working completely alone or are collaborating with any partners or investors.
Contact your local authorities and make sure to check whether you don't need to apply for any state or local licenses in addition to the ones listed above.
4. Promote the Online Store
Once both your business and online store are finalized, you'll have to get the attention of potential customers. While your marketing strategy can take a number of forms, if you're just starting, you'll most likely be focusing on the basics rather than viral marketing campaigns.
Create a profile for your online business on various social media platforms and make sure they link back to your store or brand page. The content should be relevant to the product you sell. Think about your target demographic as well – some forms of content are more effective with particular niches.
Next, you'll want to start generating traffic for your store with the use of paid advertising. Sign up for services such as Google Ads and Facebook Ads. If you're going to go the extra mile, generate organic traffic by posting SEO-friendly content on your website.
Once you've generated a significant amount of traffic, start offering discount codes, engaging in promotions, and seeking out influencers to promote your product.
Conclusion
Even if you know what products you want to start selling online, establishing a well-known brand and creating a website can seem intimidating at first.
Product trends are not enough – remember to choose your website's eCommerce or hosting platform carefully, establish the fundamental processes of your online business, apply for all the necessary licenses, and market your brand effectively.
We hope that we've provided you with helpful product ideas for your eCommerce store and that you're on your way to a successful business venture. We wish you good luck!