Why Use WordPress? 10 Reasons Why You Should Choose It for Your Website
Powering around 43% of all websites, WordPress is widely regarded as one of the best content management systems (CMS) in today's market. Many popular and large-scale websites use this platform and most web hosting companies offer specialized plans for WordPress.
But what makes WordPress stand out among other options like Joomla, Magento, or Shopify? This article will explore ten main reasons why you should use WordPress for your website.

10 Reasons Why You Should Use WordPress
Let's take a deeper look at the reasons to use WordPress and why it is an excellent CMS for making your website:
1. Open-Source
WordPress is open-source software – users can install, modify, and distribute it however they want. Since the source code is accessible to everyone, millions of WordPress experts and developers can create tools and extensions and share them with the public.
As a result, WordPress can grow faster than any software handled by a limited number of developers.
Furthermore, as WordPress is free to install, it is a great choice for a personal website or to use to grow a small business with a relatively limited budget.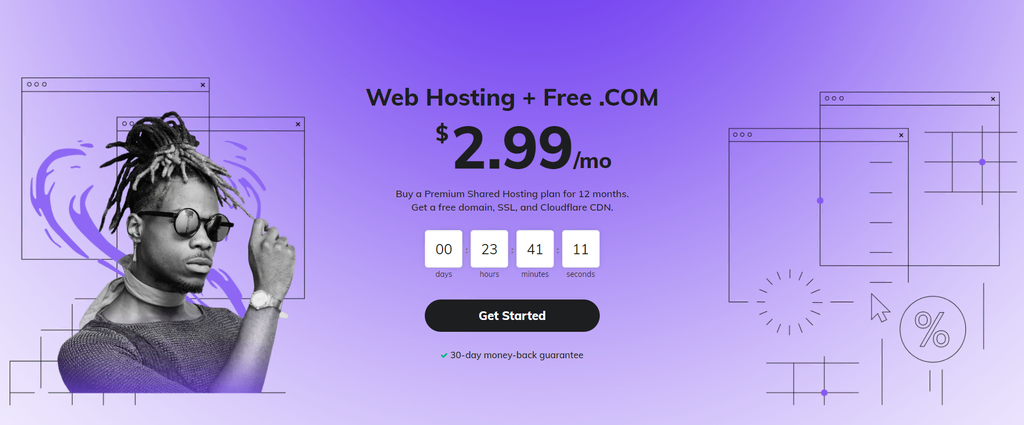 Some of the costs associated with using WordPress mainly come from the web hosting provider. You typically still need to pay for a hosting service and a domain name to use WordPress.
2. Easy to Learn
WordPress is arguably one of the most intuitive content management systems out there. One of the aspects that makes WordPress so easy to use is its user-friendly dashboard.
The WordPress dashboard is straightforward – its menus are listed on a sidebar, from which you can easily create a new blog post or install WordPress themes and plugins.
Even though it may require new users to familiarize themselves first, it is possible to learn how the interface works relatively fast by exploring it for a few minutes.
If you feel unsure about starting to tweak the admin dashboard yourself, you can look for WordPress tips online, which are made by more advanced users to guide you through the learning process.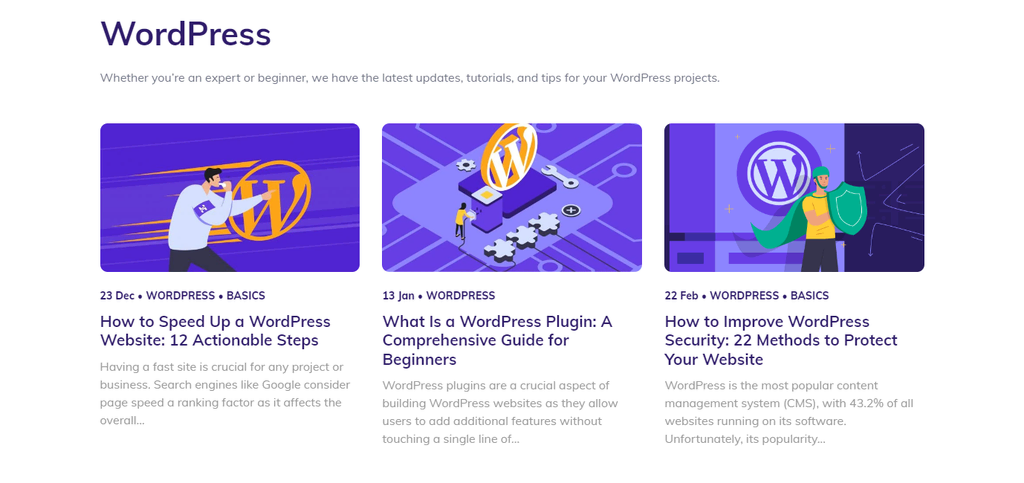 Due to its popularity, many companies, organizations, and individual users also publish WordPress-related content. These include articles explaining the process of installing WordPress, how to optimize the CMS, and other web development topics.
3. Fast and Reliable
Having a fast website speed is important to maintain a good user experience. The website's bounce rate may increase up to 32% when your page load time goes from one to three seconds.
Thanks to the flexibility of WordPress, there are many ways to speed up your WordPress website, including installing a caching plugin, choosing the right web host, and using a lightweight WordPress theme.
A lot of providers offer specialized web hosting for WordPress to ensure your website will deliver the best performance. Some companies, including Hostinger, also provide users with a one-click installation feature to speed up the process so they can start building their WordPress sites right away.
Pro Tip
Make sure to only install and activate essential plugins on your WordPress website. Using too many plugins may negatively impact your site's performance.
4. Fully Control and Own Your Website
Another benefit of using WordPress instead of other website builders is that you get full control and ownership of your site. Compared to services like Wix or Square Space, WordPress lets its users access and modify code to shape their websites according to their needs.
There is no limit on what elements you can customize, and you don't have to hire a specialized developer since it is open-source.
WordPress sets itself apart from other website builder services by granting you complete ownership of your content. This benefit secures your creative freedom, guaranteeing that every piece of content you produce is yours to keep and giving you peace of mind as you expand your online presence.
Your content is also free from any third-party terms of service. WordPress users can create, publish, and moderate their own posts without any intervention from another party.
5. Customizable and Scalable
WordPress attracts numerous communities and third-party companies that develop additional software, such as WordPress plugins and themes, to improve the content management system.
Plugins are software used to improve your website's performance or give additional functionality to your WordPress site.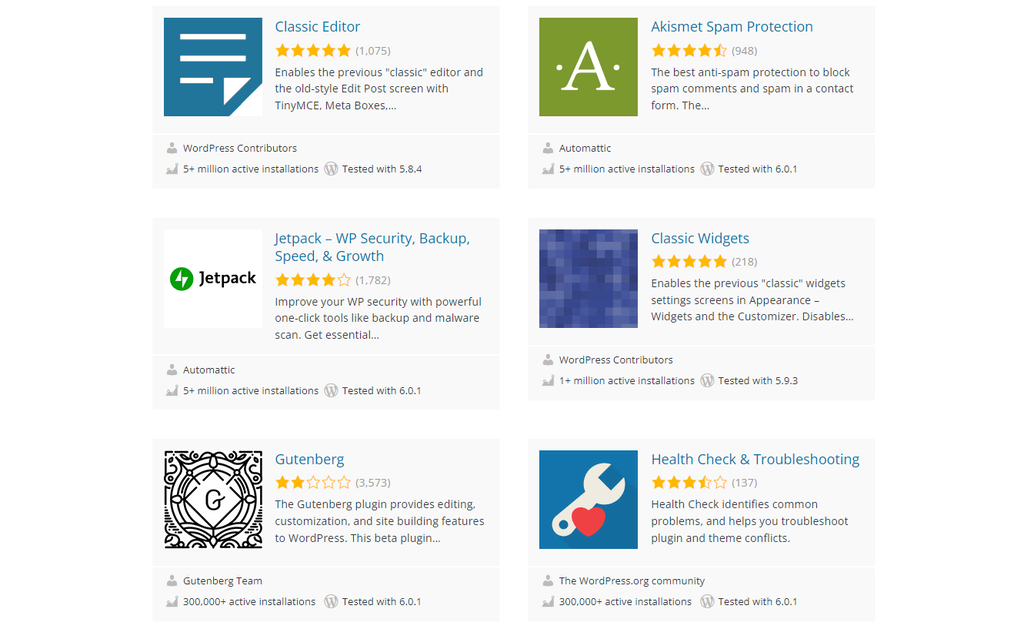 There are thousands of plugins with different features, including customer relationship management (CRM), content management, and social media plugins.
One of the advantages of WordPress is customizing how your website looks, and it's also easy to use the wide range of WordPress themes. You will definitely find a theme that suits your purpose, be it a portfolio, company profile, or forum website.
You can find numerous free themes and plugins on the official WordPress website or third-party marketplaces like ThemeForest. These free options are great for beginners and small businesses that expect fewer monthly website visitors.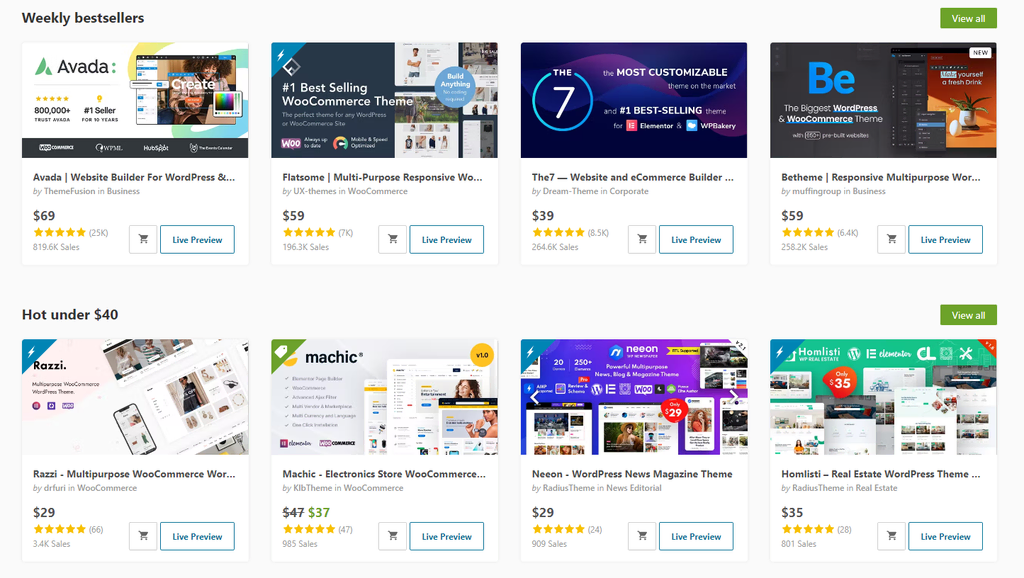 However, you may need to scale your website as you add more content and attract more visitors. WordPress makes it easy to do this since there are no restrictions on what web host or tool you can use to grow your own site.
Consider upgrading to a hosting plan with better infrastructure to improve your site's performance. We also recommend getting premium plugins and themes that offer more advanced features and better support from the developers.
6. SEO-Friendly
Search engine optimization (SEO) is an important part when it comes to gaining sustainable traffic to your website. Therefore, using a website platform that works well with various search engines and SEO tools can be highly beneficial.
One of the WordPress advantages is that it comes with various built-in SEO capabilities that work well with Google and other search engines. This means that search engines can crawl your website content easily and index them on relevant search results pages.
Even though WordPress is an SEO-friendly platform, we recommend using additional plugins to make your SEO efforts more efficient. The most popular WordPress SEO plugins include Yoast SEO and All in One SEO.
7. Focus on Security
As WordPress is the most popular CMS, it is also the most targeted platform by hackers. As a result, WordPress developers constantly work on providing a secure platform to build websites.
One of the best practices to keep WordPress websites secure is to keep them up-to-date. WordPress regularly pushes updates and security patches to fix any bugs and vulnerable website files that hackers might use to infiltrate the user's system.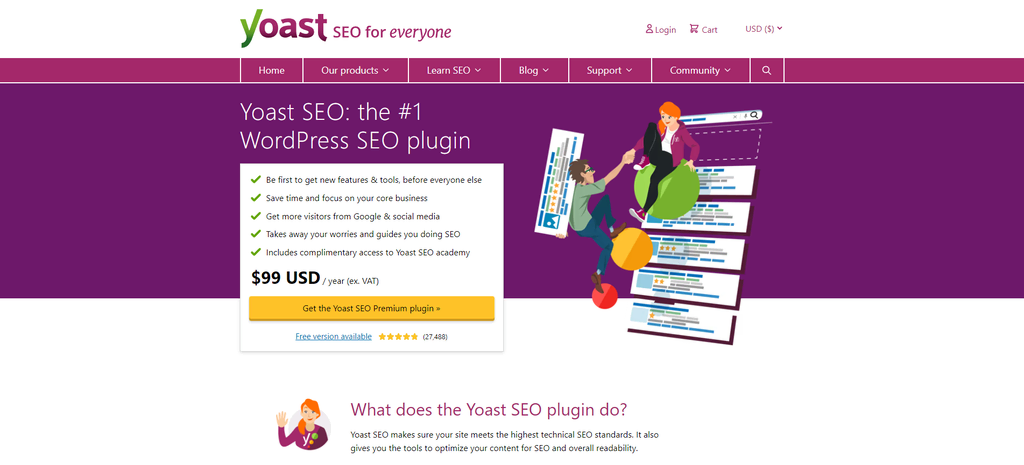 This is also true for any additional components on your WordPress site, like plugins and themes. For this reason, choose regularly updated WordPress plugins and themes to prevent your website from being exposed.

We also recommend using additional tools like antimalware and plugins to secure your WordPress site. Some of the most popular WordPress security plugins include Wordfence Security, Jetpack, and All in One WP Security.
8. Active Community
Since WordPress powers the majority of websites around the world, it has a huge community of users. Members of the WordPress community actively discuss and develop ways to use this content management system more effectively.
If you have any questions or issues regarding WordPress, you can ask them on one of the forums. This makes it easier for beginners to find the necessary information to build websites using WordPress.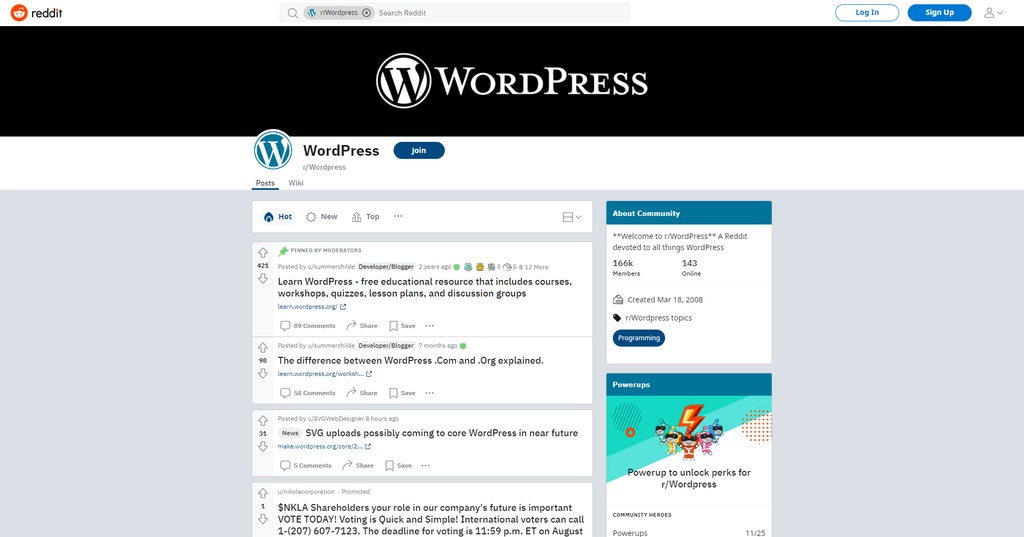 The WordPress subreddit r/WordPress is one example of an active forum you might want to check out. It has more than 166 thousand members and covers various discussion topics, including news, how-tos, and plugin requests.
9. Perfect for eCommerce
You might know WordPress as just a blogging platform, but it can serve more purposes. In fact, people use the WordPress CMS to build practically any type of website, including complex eCommerce sites.
With the right WordPress themes and plugins, you can build an online store and start selling your products to a larger market. One of the most popular eCommerce WordPress plugins in the market is WooCommerce.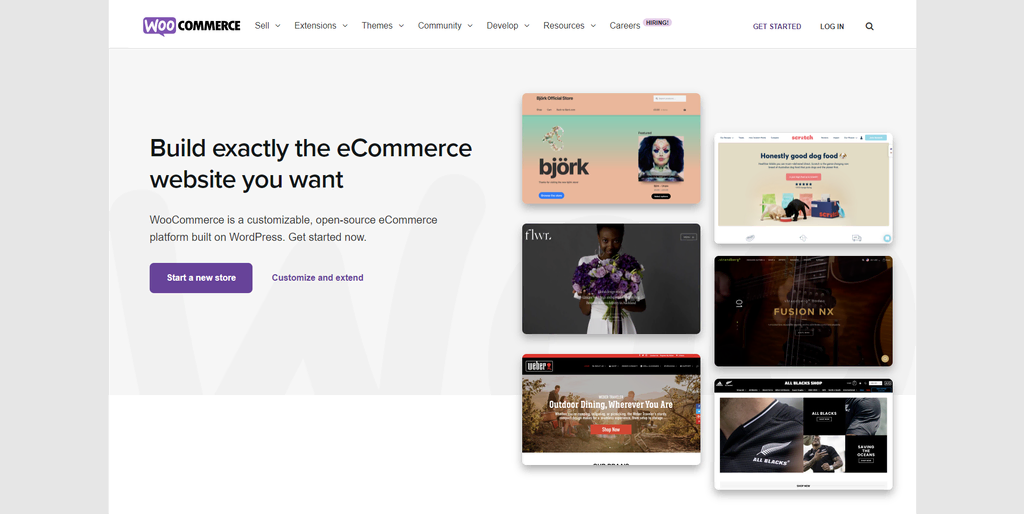 The WooCommerce plugin comes with everything you need for an eCommerce website, including different shipping options, payment methods, and automation.
As a result, and especially if combined with fast WooCommerce web hosting, it can turn your WordPress site into a functional, high-performing online store.
It is highly customizable, with numerous extensions to help you with marketing efforts, store management, or customer service. Users can access a wide range of themes specifically designed for eCommerce websites.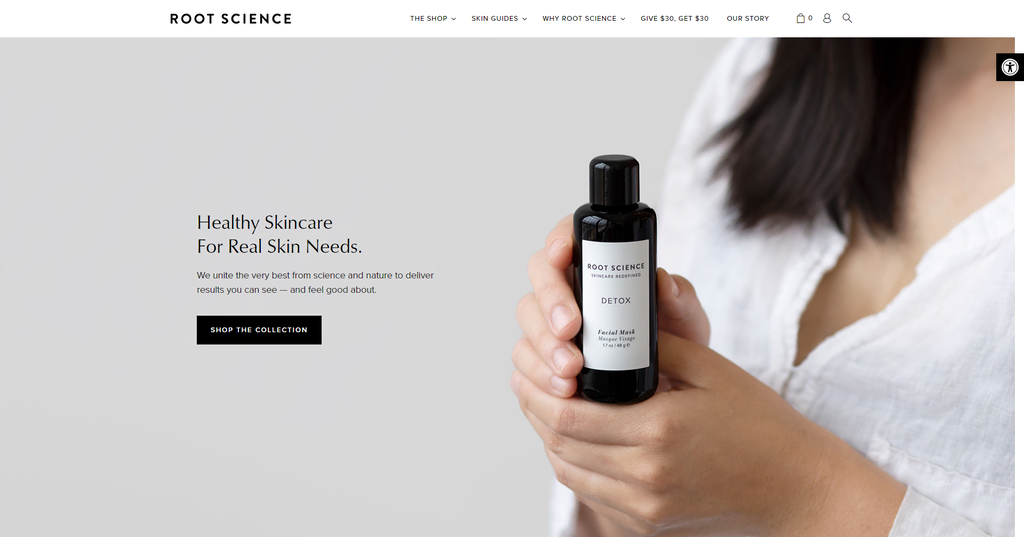 One example of a successful eCommerce website that uses WordPress and WooCommerce is Root Science. It has a simplistic yet intuitive interface and loads quickly despite using multiple high-quality images on its pages.
10. Best for Blogging
What makes WordPress a popular CMS in the first place is its top-tier blogging tool. Compared to other blogging platforms, WordPress offers more options and versatility to help your content reach another level.
This is especially true with the release of the Gutenberg editor, which emphasizes an intuitive user interface. The main feature of this new editor is the blocks with various functions that let you create content more efficiently.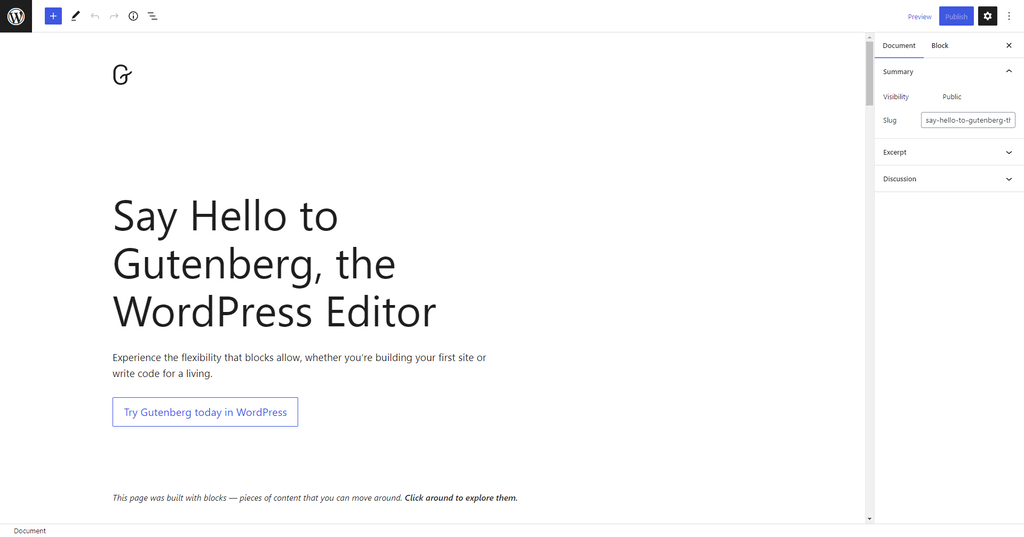 Each piece of content within the editor is its own block. Users can easily add, remove, and rearrange those blocks to build the best layout without having to code.
Another advantage of using the block editor is that it is a core feature of the current WordPress release, so there will be no compatibility issues. The WordPress block editor also produces content that loads faster compared to the one created using a page builder.
However, for those who prefer the classic editor, WordPress makes it easy to switch back to it with a few clicks.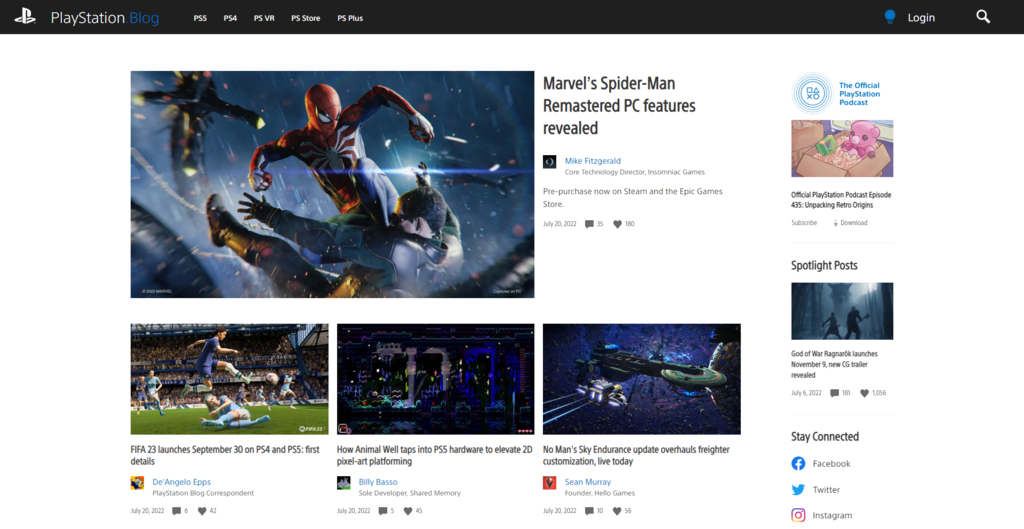 PlayStation's blog, for example, uses WordPress as its platform. It provides news regarding PlayStation video games with a simple content layout and makes them more attractive with various media files.

Conclusion
WordPress has attracted millions of users and powers the majority of websites worldwide. As the most popular content management system (CMS), it is the first choice for most people who wants to build their own website.
This article has listed ten main reasons why you should use WordPress as your preferred CMS:
The WordPress software is free and open-source.
Users gain full control and ownership of their websites.
The platform is SEO-friendly.
There are tons of customization options in WordPress.
It is suitable for online stores.
WordPress focuses on speed.
It has a huge and active community.
WordPress platform is secure.
Easy to learn.
The best option for bloggers.
Now, you have learned the advantages of using WordPress to build a website. We hope this article has helped you decide whether this CMS is the best choice for your needs. Don't forget to check out our WordPress tutorials for more useful tips and tricks.
Why Use WordPress FAQ
Here are four of the most frequently asked questions regarding WordPress. If you cannot find an answer to your question, don't hesitate to leave a comment below.
What Is WordPress Used For?
While it's primarily known for powering blogs, this free website-building tool can cater to many different purposes, including creating online stores, portfolios, and membership sites. Users can build almost any type of website they want with the right set of skills, budget, and tools.
Can I Use WordPress Without a Domain?
No. As WordPress.org is a self-hosted website builder, you need to store it on a web host's server and connect a domain to it. 

In most cases, users need to purchase a domain from a hosting provider or a registrar. Fortunately, some web hosting companies, including Hostinger, offer a free domain name with some of their hosting plans.
What Hosting Plan Would I Need for WordPress?
You can use any type of hosting for a WordPress website. However, we recommend choosing a specialized WordPress hosting due to its ease of use, features, customer support, and compatibility.
How Many Websites Use WordPress?
There are over 455 million websites that use WordPress as their content management system. These include popular websites such as Vogue, TechCrunch, and Grammarly. WordPress also dominates around 64.2% of the CMS market share.