With the number of different choices for website management and creation, you might wonder which is the best choice for you. WordPress is still one of the most popular choices for website creation – it powers 32% of the entire internet. So why use WordPress?
In this article, we will tell you everything you need to know about WordPress.
What is WordPress?
WordPress is a content management system (CMS) that helps you create and manage your website.
With this platform, you edit and publish your content without worrying much about lines of codes. Therefore, it is great for beginners and advanced users alike.
Another good thing about this platform is you can either start from scratch or transfer your old site to WordPress.
WordPress.org is free. You can download, install, and use it all free of charge. But still, you'll need to purchase web hosting to get your site running.
Protip: Here at  Hostinger, web hosting plan starts from $1.45/month. The perfect combination of a low price and high-quality services!
Free and Open Source
WordPress is an open source software. This means the source code is available for everyone.
People from around the world can study, modify and test WordPress. They can contribute to reporting bugs and fixing issues if they want.
WordPress has a very active community who works hard at making the platform better with every new release.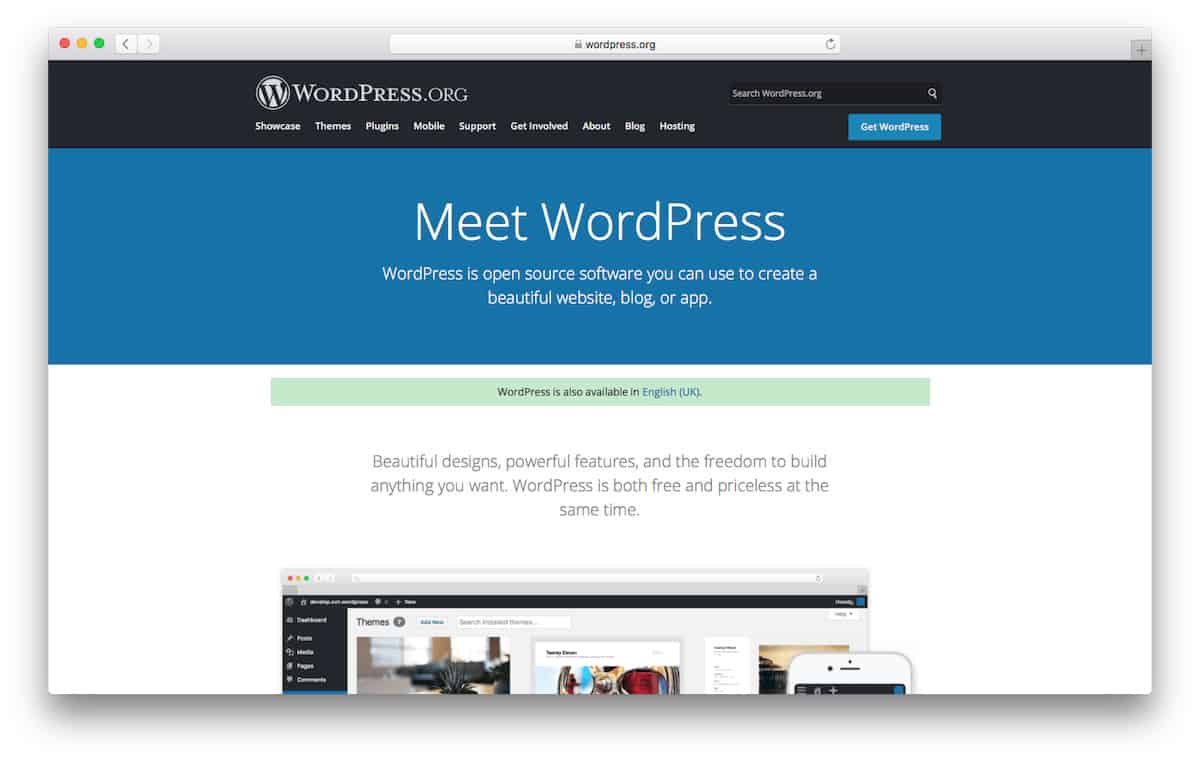 Super Easy Installation
WordPress is very beginner friendly. It is famous for its five-minute installation wizard. The setup is easy and requires no technical skills!
What is more, with most hosting providers, such as Hostinger, offer a one-click instalation. All you have to do is press one button and enter a few lines of personal info.
Extreme Versatility
Although initially developed as a blogging platform, WordPress has evolved along the way. Nowadays, you can use it to build any kind of website!
What are the types of website WordPress can build?
Ecommerce shops
Business websites
College websites
Portfolios
Blogs
Educational websites
Etc.
You'd be surprised by how many robust websites are powered by WordPress. Here are some examples:
White House Official Homepage

Due to cost-effective preference, The White House website site was moved from Drupal to WordPress.
"The University of Maine" Website

Sony Music Official Website

Katy Perry Official Page

Humoresque Cartoons

Easily Customizable With Plugins and Themes
Easy customization is one of the main reasons why people use WordPress.
The platform has more than 54,000 plugins in the official directory and 11,000 themes in the ThemeForest alone.
A plugin is a code extension you can get on WordPress to further increase its functionality and power. This is very helpful since you don't need to have any technical skills to find and install a plugin.
Themes are used to customize how your websites look. You can choose a theme of your liking and edit it to fit your needs.
Installing both themes and plugins is very easy.
To install a plugin: go to your Dashboard > Plugin > Add New. Choose a plugin, click install, and activate.

To install a theme: go to your Dashboard > Appearance >Themes. Choose a theme, click install, and activate.

WordPress is SEO Friendly
If you want to rank well on search engines, you have to take care of your site's SEO (Search Engine Optimization). WordPress offers various plugins and features to help you improve your website's SEO.
Ignoring your SEO will result in low traffic. Whether you're running a blog or a business, your goal should always be reaching as many people as possible.
Plugins such as Yoast SEO and Semrush are great to ensure your content's SEO is top-notch.
All about Security
Your website's security is extremely important. You wouldn't want robbers breaking into your house right? Well, the same obvious reasons go for keeping your website secure.
WordPress is a platform with security in mind. Their team works hard to keep the platform safe. Apart from in-built security, it has great plugins with more advanced functionality. Here are some great plugins for security:
Akismet is an effective plugin for comment spam filtering as 85% comments on popular websites are spams
All In One WP Security & Firewall is recommended for checking  vulnerabilities to prevent any attacks to your site
Sucuri Security offers more advanced protection with malware scanning, blacklist monitoring, and firewall
Keep in mind, that having your WordPress updated is always the best idea. The platform security is constantly being increased, thus every new version is safer than the older one.
The latest version as of writing is WordPress 5.0.3. This version includes 37 bug fixes and 7 performance updates.
Supports Different Media Types
WordPress supports media files such as .jpg, .png, .gif .mp3, .mp4, .pdf, .doc, and more. You can upload almost anything using its in-built media uploader.
The latest release integrates Gutenberg editor – a great editor for media-rich content. You can easily drag and drop the files into your posts.
WordPress also supports oEmbed like YouTube embedding. If you want to embed YouTube videos to your posts, you can simply click on the + button of the specific block, then choose the embed menu and insert the link.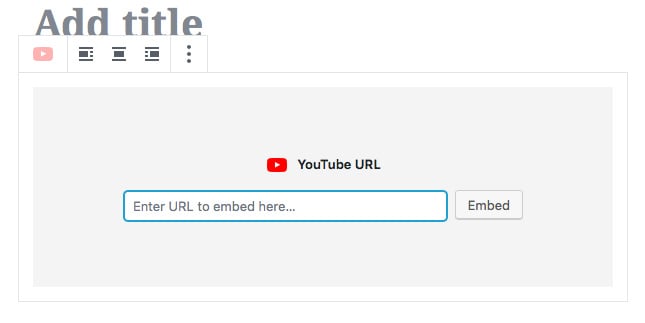 This is an example of how YouTube embed looks from the Sony Music website: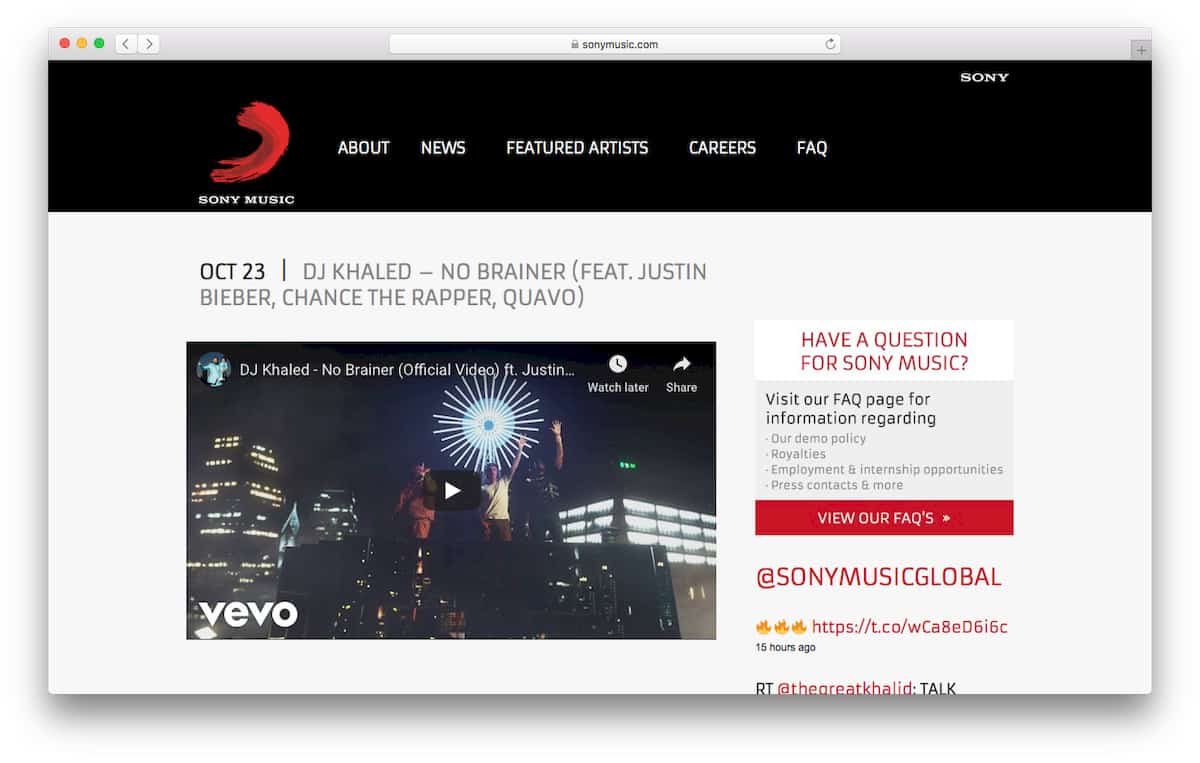 Summary
WordPress offers many benefits despite its being free and open source. Beginners will enjoy its easy installation and great security.
With WordPress, you can create any website from online stores to official government homepages. It has huge collections of plugins to further increase your site's functionality.