How to Fix ERR_CONNECTION_TIMED_OUT – Video Tutorial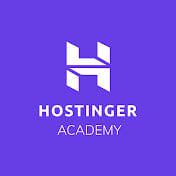 Subscribe For more educational videos!
Hostinger Academy
Subscribe
If you come across the ERR_CONNECTION_TIMED_OUT error message, you won't be able to visit the desired website unless you repair the issue. Find out how to fix ERR_CONNECTION_TIMED_OUT using these five methods:
Check your internet connection – poor connectivity can make it difficult for a site to reach a computer within a certain time frame.
Disable any proxy server settings or VPN – reset your proxy settings to check if they are causing this issue.
Clear browsing data – clear the browser cache periodically to optimize your browsing experience.
Change the DNS servers – replace the IP addresses on your DNS server using Google's public DNS IP addresses.
Update your computer's network adapter drivers – fix any outdated network adapter driver by updating it.
In this video tutorial, you'll learn step-by-step how to fix the ERR_CONNECTION_TIMED_OUT error using each of these methods.