WordPress Blog Essentials – Video Guide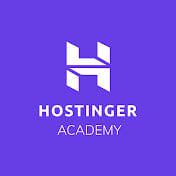 Subscribe For more educational videos!
Hostinger Academy
Subscribe
Building a blog using WordPress as the content management system (CMS) is a relatively straightforward process. It's perfect for beginners and experts alike due to its usability and customizability.
If you are just starting out, however, there are some crucial WordPress blog essentials that you shouldn't miss.
In this video guide, we will go over the following points: