What Is Shared Hosting – Video Explanation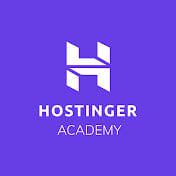 Subscribe For more educational videos!
Hostinger Academy
Subscribe
In this video, you'll learn about what shared hosting is and why it's an ideal solution for beginners who have just started their online journey.
On shared hosting, multiple site owners use a single server and its resources to host their website. It's an excellent option for various websites, including blogs, small to medium business sites, and digital portfolios.
At Hostinger, our shared hosting plans include the intuitive hPanel, LiteSpeed-powered servers, and a 99.9% uptime guarantee. Learn more about Hostinger's shared hosting service and its features by watching this video.