Connect to FTP Server – How to Use FileZilla
In this Hostinger Academy tutorial, you'll learn how to use FileZilla and set up an FTP connection at Hostinger so you can easily manage your web files.
While FileZilla is quite easy to learn as you keep using it, it can often get a little bit tricky for beginners. Not to worry, however – it only takes three easy steps to connect your web server to FileZilla, and we'll show you how.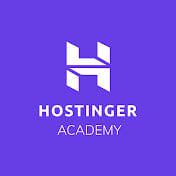 Subscribe For more educational videos!
Hostinger Academy
Subscribe