What Is a Development Environment? How Does It Differ From an Integrated Development Environment (IDE)?
Generally speaking, the term development environment includes the entire environment, from development and staging to production servers, while an IDE simply refers to the application used for coding.
Since developing software applications is a complex and time-consuming task, a development environment can be a good solution to enhance developers' efficiency and productivity. For that reason, we will explain what is a development environment along with how it differs from an IDE in more detail, including reasons to use it and its various types.
What Is a Development Environment?
A development environment is a setup used by developers to create and test software. It typically includes a text editor, compiler or interpreter, and other tools. By using a separate environment, developers can make changes and experiment without affecting the production system.
Meanwhile, an integrated development environment (IDE) is used within the development environment to facilitate various programming tools in one application. This helps developers to simplify the software development process.
Why Use a Development Environment?
Depending on the site's needs, most development environments contain four server tiers, including a development server and a staging server. All changes are deployed across different environments before releasing a live website or an app.
As a result, many developers use development environments to create a source code and test whether it works in the application without worrying about the impact on users, as they will not notice any changes or updates you've made while browsing the website.
Developers can also use this environment in other ways depending on the project. Another advantage is that it helps web development companies and freelancers get more clients.
For example, using a local development environment like XAMPP or Docker will help you create software for clients with no web hosting service or without accessing their server. This is because your server suite application is stored on a local device like a computer.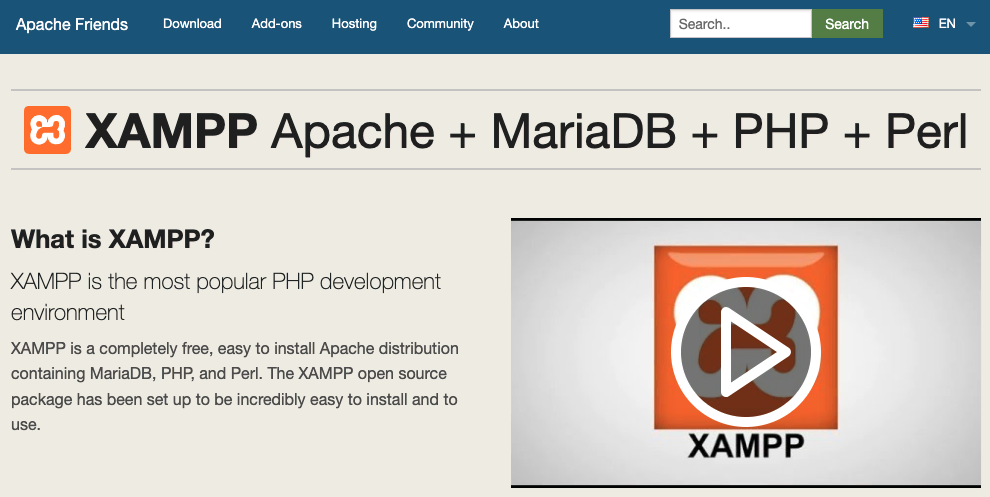 Besides ensuring the application works as intended for the end users, other benefits that you can obtain from a development environment include:
Types of Development Environment
As development environments are used to develop, test, and debug an application or a website, they come in different types of servers. Each one has its own functions:
What Is Integrated Development Environment (IDE)?
An integrated development environment (IDE) is a software suite that combines all the development tools into a single graphical user interface (GUI). As a result, it makes the development process more efficient and faster.
Some examples of popular integrated development environments are NetBeans, Microsoft Visual Studio, Adobe Flex Builder, and Eclipse.
Now, let's see the following features in an IDE that can improve overall productivity:
In addition, some IDEs may also include a class browser, an object browser, and a class diagram. Note that an IDE may be a stand-alone application, although it might be a part of one or more applications.
Types of Integrated Development Environment
Since each project may require different IDEs, it is important to consider various aspects, such as the programming language, ease of use, reliability, and type. Many types of IDEs offer different features to generate a high-quality application efficiently.
Here are various types of integrated development environments:


Conclusion
While developing and testing applications require a lot of time, using a development environment will simplify the process. It provides a collection of development tools and procedures to build software without affecting the original application.
In this article, we've discussed reasons to use a development environment and its different types, from a test environment to a production environment. Moreover, we've covered the definition of an integrated development environment (IDE) and its features that improve developer productivity.
We hope this article has helped you understand how a development environment differs from an integrated development environment (IDE) better. If you have any questions, feel free to leave them in the comment sections below.