8 Best WordPress Migration Plugins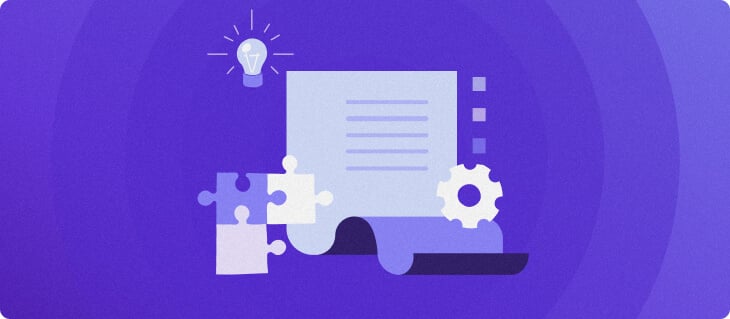 Moving is tiring. Whether you move to a new office, house, or school – the moving process often requires a lot of time and effort.
Luckily, the same thing does not apply when you move your WordPress site. By using the right WordPress migration plugin, moving a website is as easy as clicking a few buttons.
Currently, there are tons of amazing migration plugins. Nonetheless, in this article, we are going to narrow these down into the best 8 plugins that are worth your attention.
Why Do You Need to Migrate Your WordPress?
Most first time WordPress users often choose hosting services with the minimum features when creating their site. However, as the site and its traffic grow, they need to choose a different hosting plan, or a provider altogether arises.
Another reason to move your WordPress site is when you want to move from a local server, that you used for website development, to a live one, so your website is online.
Lastly, if you're a beginner website developer, and create sites for a client on your server, once the job is done you'll need to migrate the WordPress site to the client's server.
You can always migrate the website manually, but if you're not familiar with some core network configurations, you might run into issues.
To save you from trouble, we have listed 8 of our favorite WordPress migration plugins that will surely help you to migrate your WordPress site in no time.
8 Best WordPress Migration Plugins
There is good and bad news. The good news is that there are loads of WordPress migration plugins out there. The bad news – not all of it is free and it can be overwhelming to choose the best one for you.
That's why we narrowed it down to the best eight WordPress migration plugins, to help you make the right pick!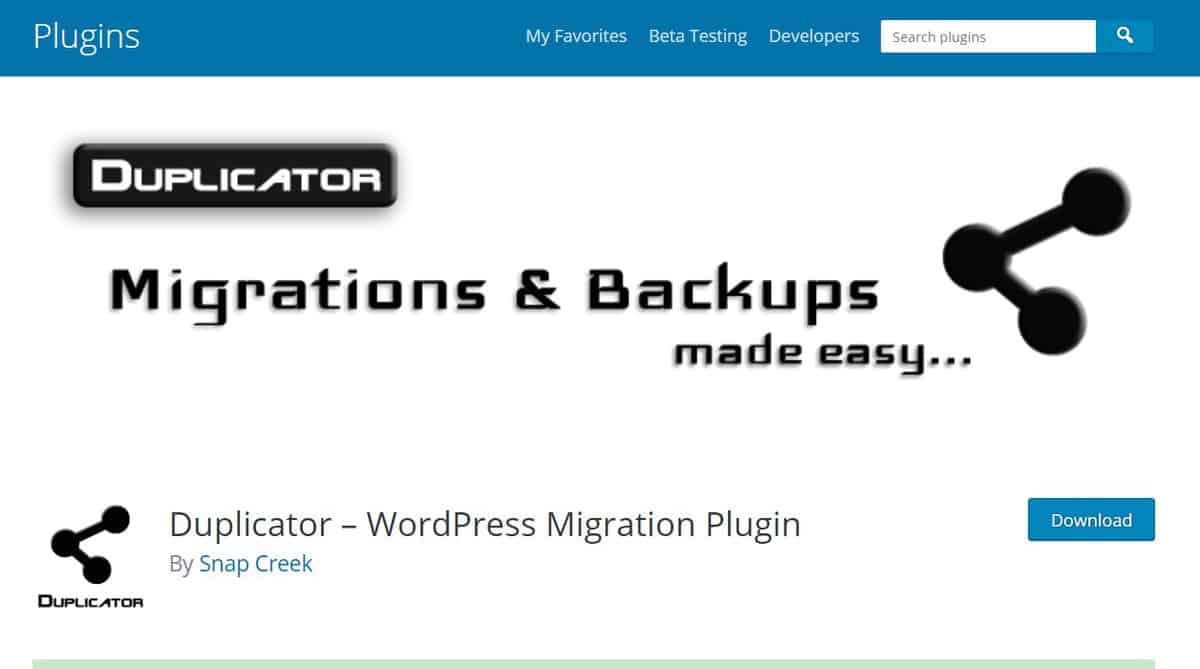 Duplicator is one of the most popular migration plugins on the web. It provides an all-in-one solution for WordPress backups and migration.
It will help to migrate a WordPress website from one hosting provider to another with ease.
The process is simple, safe, and fast. Duplicator also guarantees that the migration between domains or hosts runs smoothly without any downtime at all.
Moreover, while the free version is already great, you can try the premium version of the WordPress migration plugin for only $49 per year.
The premium plan allows you to access cPanel directly from the installer, make regular backups, and provide access to a number of cloud storages, such as Dropbox, Amazon S3, Google Drive, and many more.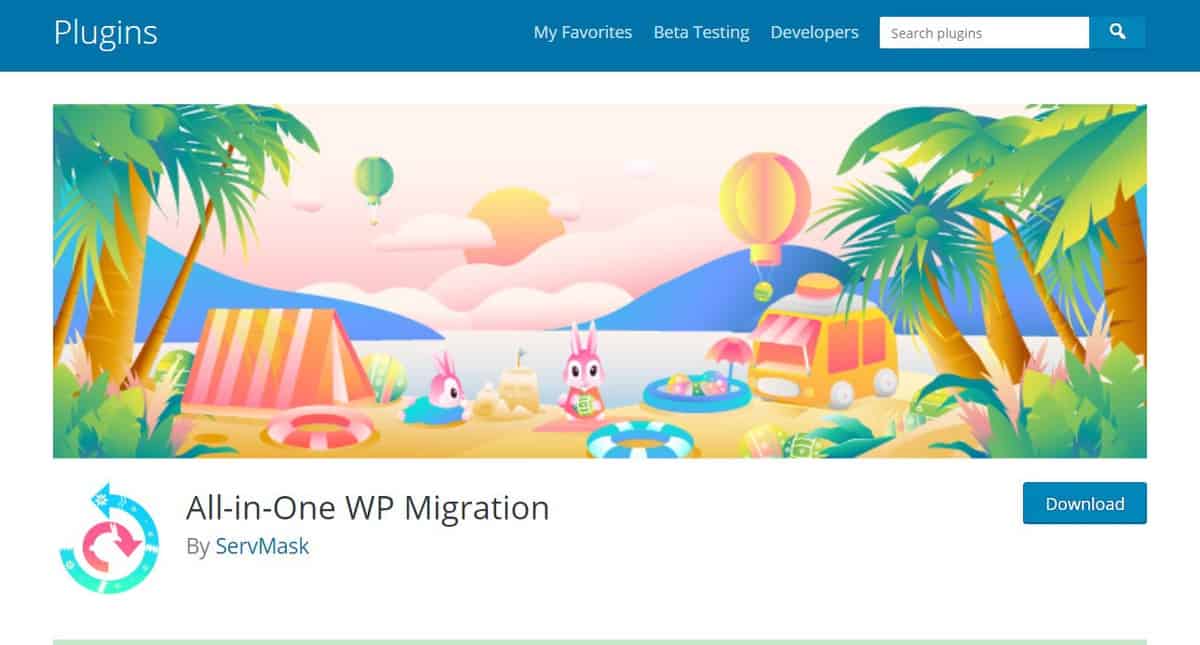 This WordPress migration plugin provides a fairly simple export and import file options. What's neat, you can choose which data to "leave behind" when migrating. The data can be in the form of plugins, themes, comments, or images from your media library.
One of the best features of All in One WP Migration is the ability to adjust the size of files transferred to new hosting by making a "bypass" into the system.
This ability is very useful for shared hosting users since that particular hosting plan usually limits how much you can modify the default settings of WordPress.
All in One Migration WordPress plugin can be downloaded for free. However, you can also buy its premium extensions which cost from $59 to $179.
The premium package will give you a variety of additional features such as cloud storage supports through Dropbox, OneDrive, and Google Cloud Storage.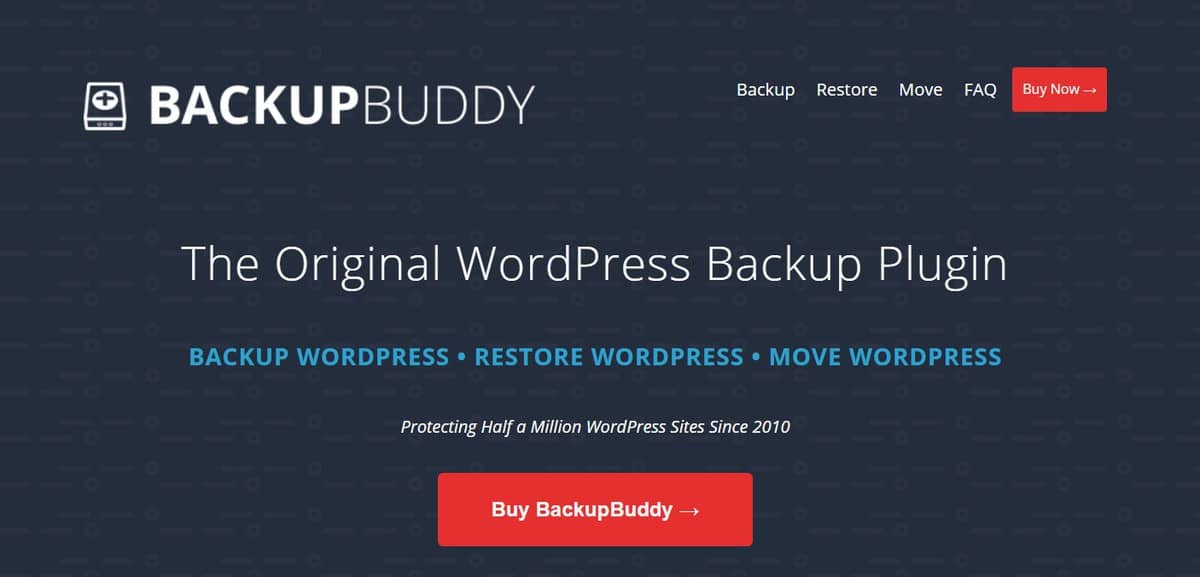 BackupBuddy is an excellent backup plugin for WordPress. It allows you to make automatic scheduled backups – daily, weekly, or monthly – according to your needs. The way BackupBuddy creates backups makes it easy to migrate your site.
The plugin also offers excellent cloud storage facilities for storing backup data, including FTP, Dropbox, and Rackspace Cloud. In addition, you can get your backup data sent directly to your email!
This plugin is not available for free. Luckily, you only need to pay once to get a lifetime license that costs from $80 to $199.
Aside from migrating your website, BackupBuddy can also be used to duplicate and restore it. Moreover, the plugin will give you access to premium support forums, new updates, and 1GB of storage for your data.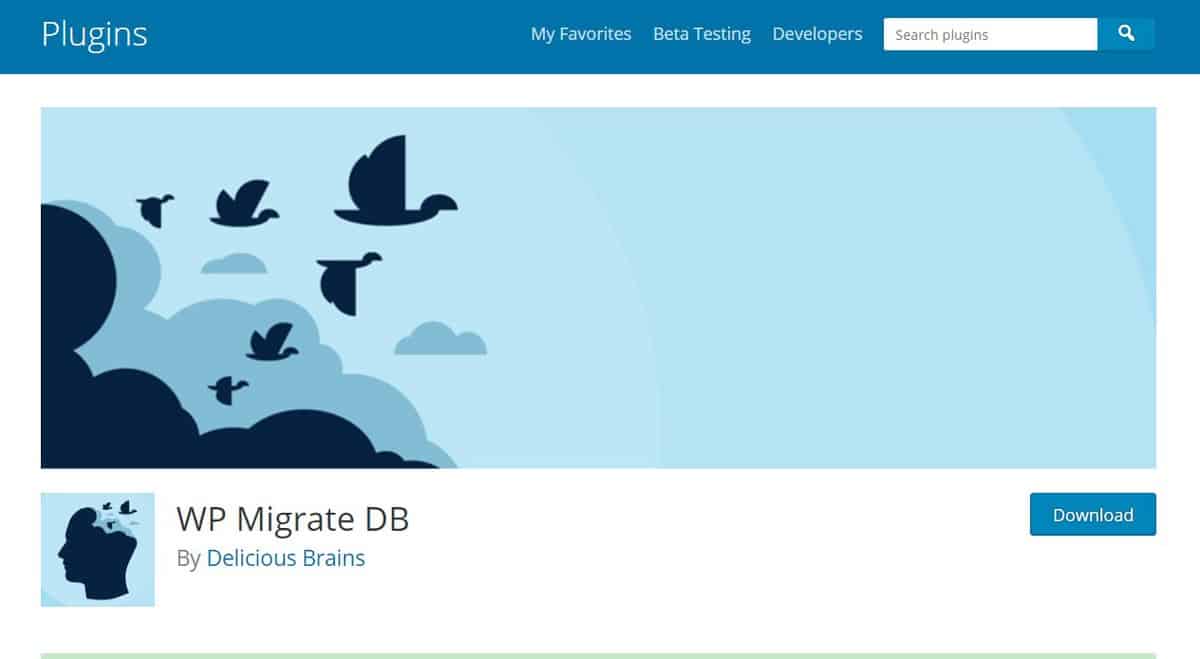 WP Migrate DB has a different approach to migrate your website compared to other plugins that we have mentioned above.
Instead of exporting files, this plugin exports a database of the website to your computer as SQL files. This extension is then used to import files to a new domain or host.
WP DB Migrate can replace URLs automatically in your site's database. It also allows you to get rid of the unnecessary data such as visitor comments on posts, spam, and old content.
Furthermore, this plugin stores cache data comprehensively, so you may repeat the migration process many times to a lot of different domains and hosts.
You can use the plugin for free or purchase the premium version for $90. The premium version allows you to migrate your site with one click, directly from the WordPress dashboard.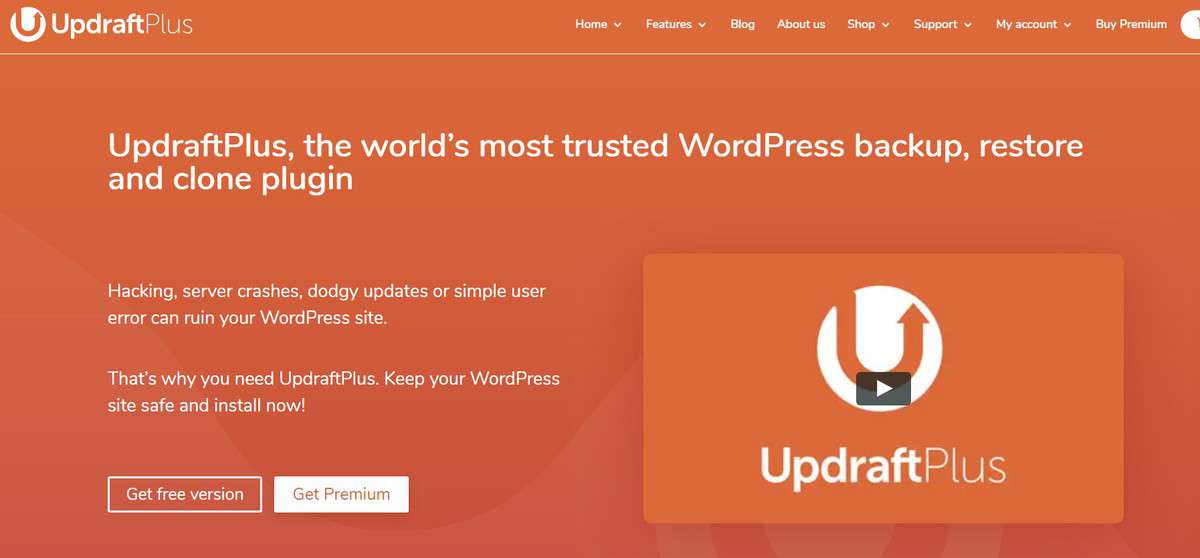 UpdraftPlus is a free plugin that will help you to automatically backup WordPress files and database.
It will synchronize the database with cloud storage services such as Dropbox, Google Drive, FTP, SFTP, and SCP. You can even get your website backup sent to your email if the inbox capacity is sufficient.
All of your backup files will be compressed in ZIP format and categorized into different types of files. Therefore, you can select the existing data that you wish to restore, such as themes, plugins, databases, images and many more.
UpdraftPlus is available for free but also has a premium version. The premium plan costs around $70 to $195 per year. It will give you free updates, free support, and 1 GB of free storage for a year.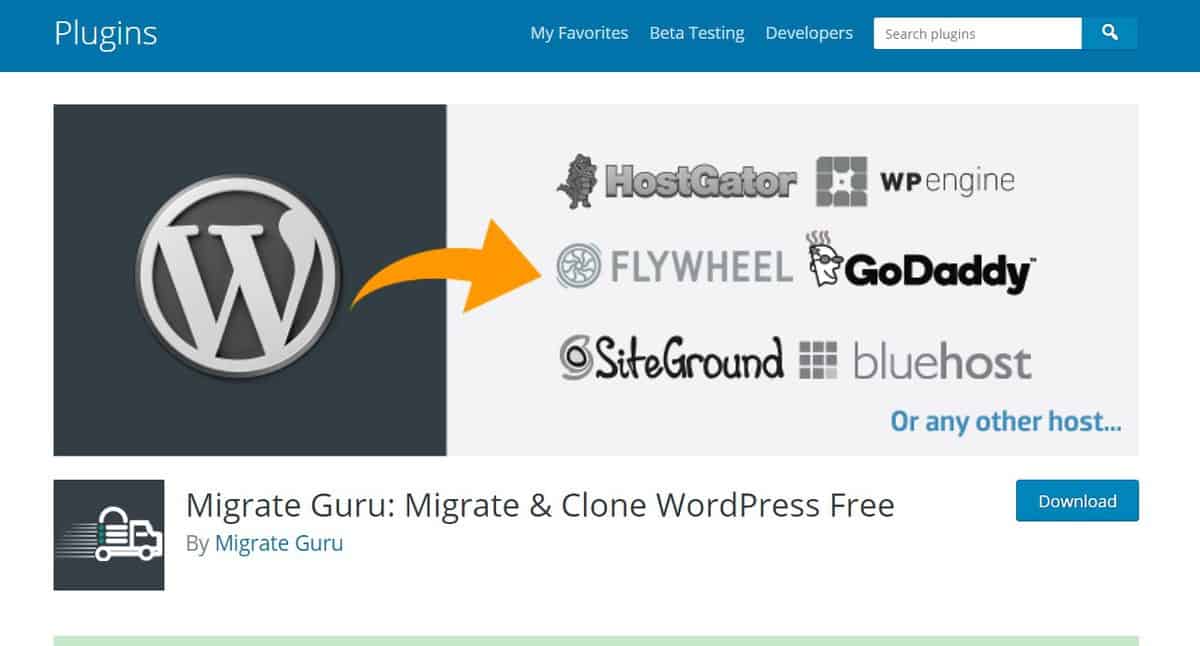 Migrate Guru was developed to simplify default WordPress migrations. It will help to migrate your website by processing your site's database on its own server. This method can significantly reduce the risk of data loss during the migration.
The WordPress migration plugin is able to move 1 GB of data in less than 30 minutes. It is designed to move a website with a large database (up to 200 GB!).
Your migration status will be updated regularly via email, so you can keep track of the whole migration process from anywhere.
Migrate Guru is available for free. All of its functions can be used without any additional paid add-ons.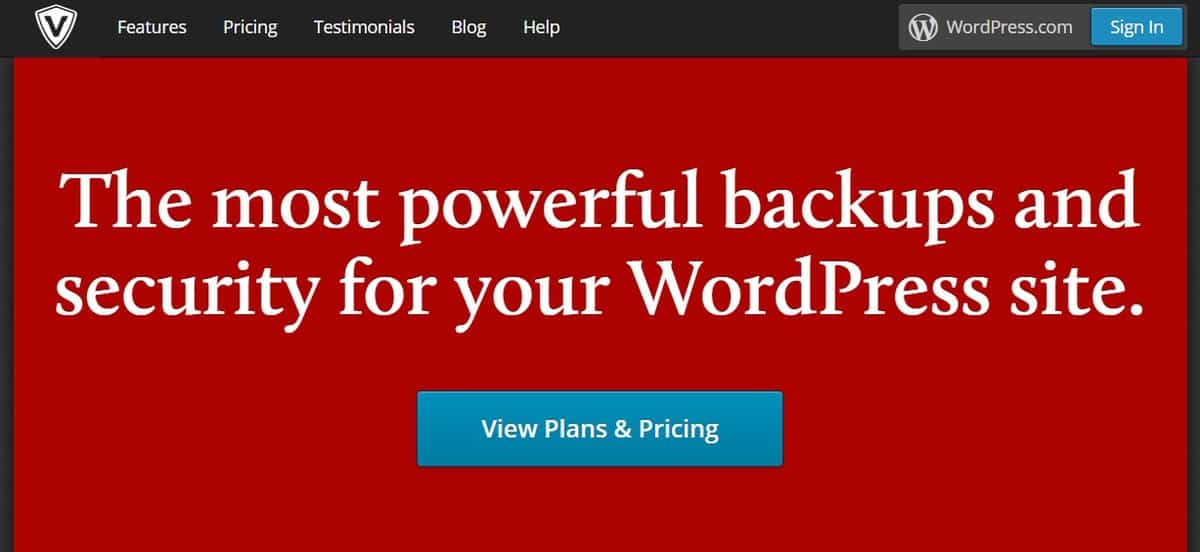 VaultPress is a premium WordPress migration plugin that costs around $3.5 per month. This smart tool was created and developed by Matt Mullenweg, the co-founder of WordPress.
VaultPress features a lot of useful functions to support the backup process, including additional backup security systems to ensure that the website migration runs smoothly.
Unfortunately, VaultPress can only be used alongside JetPack, a premium plugin that can guard your website against annoying spam and malware attacks. Therefore, if you already have another antispam, you might have to substitute it with JetPack to use VaultPress.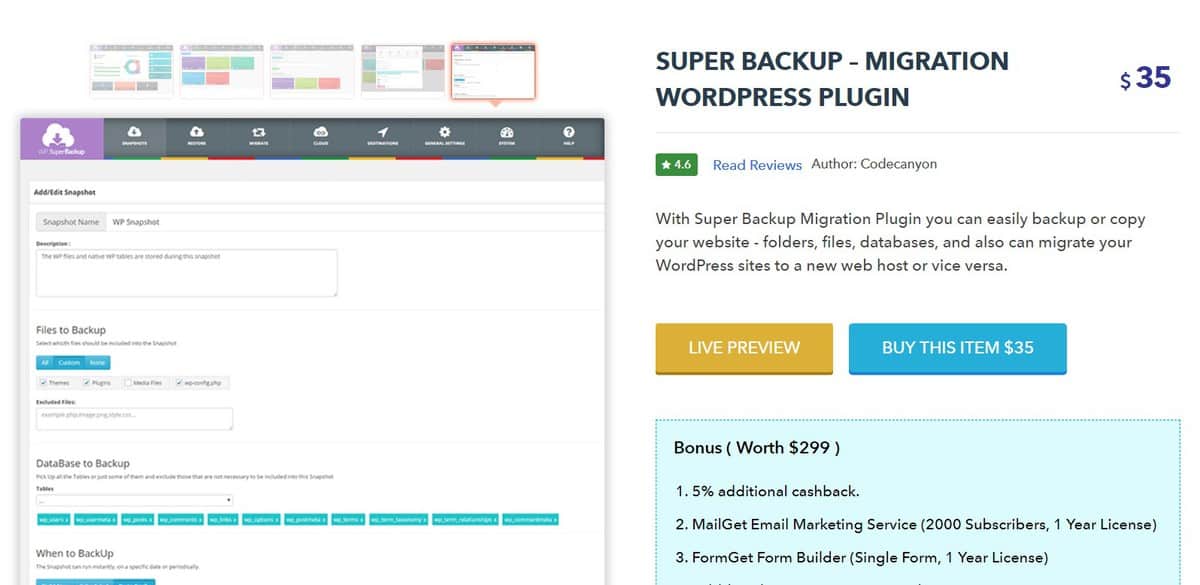 Super Backup and Clone is a premium WordPress migration plugin that offers an automatic backup service. You can set the backup interval according to your needs as well as migrate, restore, or add a new database to your site using a fast and secure cloud connection.
Since it uses such a premium service, you need to spend a bit of money to use the plugin.
The regular plan costs $35 and will grant you free updates and free support for 6 months (you can extend the support to 12 months by paying an extra $11).
Moreover, you can also purchase an extended plan for $190. The plan will give you access to a lot of extra features, such as a premium email service and longer developer support (up to 12 months).
Conclusion
The migration process often takes a lot of time, especially for websites that have a large database with thousands of entries.
Therefore, you must be patient and do everything carefully. Do not forget to create a backup data before start migrating your website!
To ease this task, you can use these amazing WordPress migration plugins:
Duplicator – an all-in-one solution for WordPress backups and migration.
All-in-one WordPress Migration – the plugin can automatically adjust the size of files transferred to new hosting by bypassing the system.
BackupBuddy – a premium plugin that offers excellent scheduled backups for multiple websites and dependable cloud storage facilities.
WP Migrate DB – exports a database of the migrated website to your computer as SQL files.
UpdraftPlus – will automatically backup your WordPress files and database
Migrate Guru – a free plugin that is designed for migrating websites with a large database.
VaultPress – offers all the necessary functions to support the backup process, including an advance additional backup security systems.
Super Backup and Clone – offers an excellent automatic backup and migration service with a fast and secure cloud connection.
Finally, we hope that the article can help you to determine which WordPress migration tool suits your needs the best. We recommend you to use the one that provides automatic backup process since protecting your data should be the main concern while migrating. Good luck!