How Might a Business Use a Blog: 8 Reasons to Start a Business Blog and Grow Your Company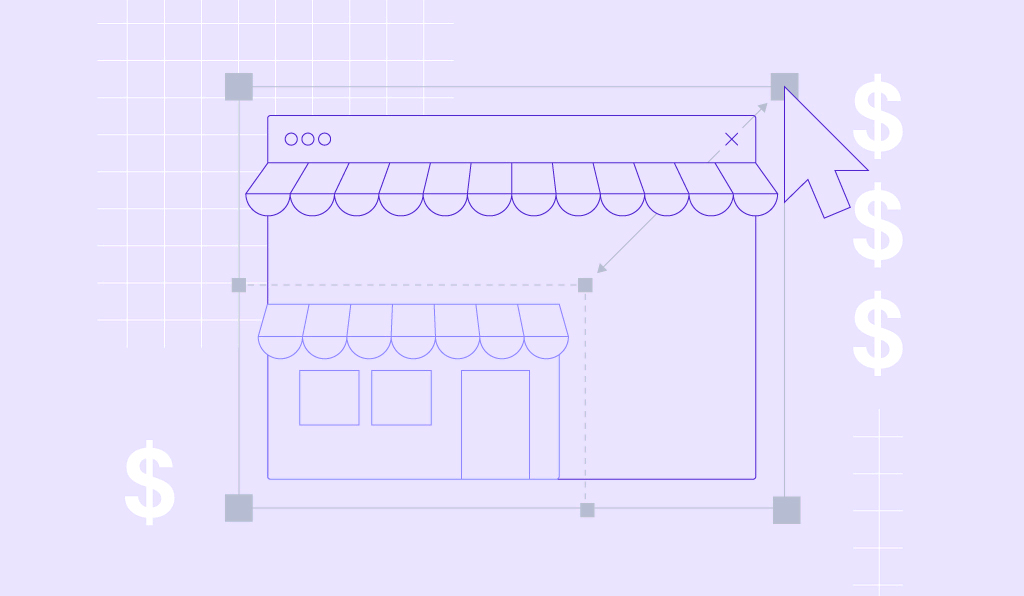 Blogging has become a standard marketing strategy for businesses since it can help promote your brand effectively. A blog allows customers to find your business easily on Google, supporting your business growth.
In fact, companies that create blogs generate 67% more leads. That's because blogging helps business owners share valuable content and engage with potential and existing customers.
In this article, we'll dive deep into the definition of business blogging. We'll also cover how a business might benefit from having a blog.
What Is Business Blogging
Business blogging is a marketing strategy that helps businesses increase brand awareness and build online presence via blog posts. A business blog will typically be featured on the company's website.
It helps drive more traffic and lets potential customers learn more about a company and its products or services.
To start your own blog, choose:
Many businesses start their own blogs with WordPress because it offers extensive customization options and full control over your site.

8 Reasons for a Business to Use a Blog
In this section, we'll discuss the benefits of blogging in more detail.
1. Drive More Traffic to the Website
When creating blog content, it is crucial to research your audience's pain points to understand their needs. By doing so, you can create content that will be helpful for them. Consequently, it will result in more website visitors who might purchase your products or services.
Although you can use targeted ads to drive traffic, it might be more costly. Hence, many small business owners prefer to start blogging.
Once you've created a blog, don't forget to update your posts with fresh content. It helps improve your site ranking on search engines and establish authority. This is because Google's crawlers bots will see that a website is active and publishes high-quality content.
To help drive more organic traffic to your website and build your brand, you can also write blog posts on company news, stories, or special offers.
2. Create a Network in the Niche
Besides driving traffic, a company blog can give you many benefits, such as getting more backlinks, invitations to industry events, and networking possibilities.
To create business networking, you can start by inserting links to other sites, commenting on their blog posts, and exchanging guest posts.
Make sure to cooperate with trustworthy blogs that create relevant content consistently – you don't want to add an irrelevant guest post to your blog feed or link to unreliable websites.
Moreover, start following your competitors' blog posts. Doing so will help you to choose the right marketing strategy and stay competitive in the industry.
3. Enhance Customer Relations
Another reason for using a business blog is to improve customer relationships. With a blog, customers can directly ask questions about a product, share their feedback, and get your reply.
To engage customers even further, you can also share success stories from existing customers. In such a blog post, you should explain how your product or service helped the customer solve their problem.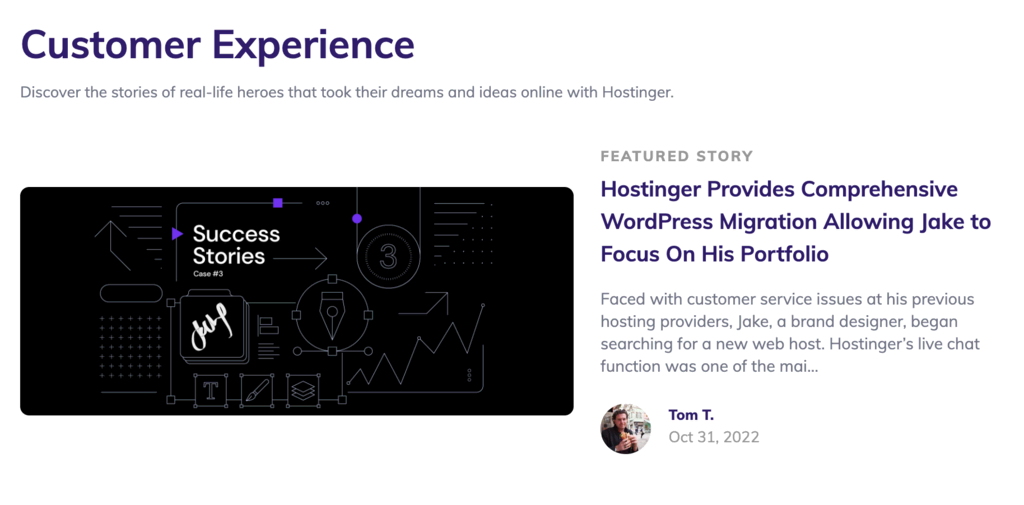 4. Increase Overall Website SEO
Search engine optimization (SEO) is the practice of improving your website's visibility on the search engine results page (SERP). It helps your target audience find your website or blog post quickly by using search keywords.
To help your content rank higher on the SERPs, implement the best blog SEO practices, such as using inbound links, related keywords, and alt text. However, note that many factors affect your site ranking, from its speed to security.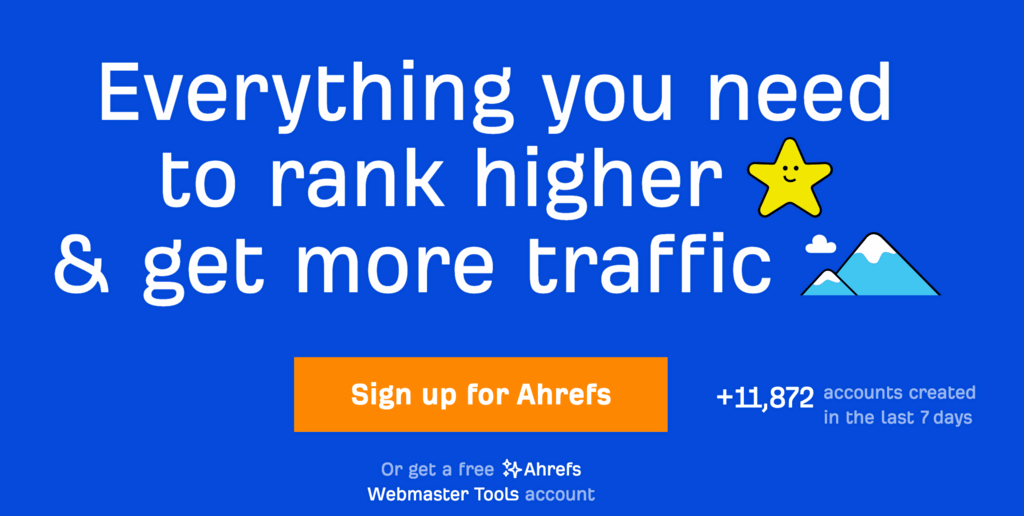 To improve your SEO performance, use tools like Ahrefs and Semrush, and consider the following factors:
Content quality. A well-written blog should have informative and relevant content.
Page speed. A fast-loading website can help you increase your page ranking. Monitor your site's performance using analysis tools like Google's PageSpeed Insight.
User experience. Google uses RankBrain to rank your website through multiple signals, including a click-through rate (CTR) and a bounce rate. For example, if your bounce rate is high, Google might consider your site irrelevant.
Mobile-friendliness. Ensure your website is responsive across mobile devices to provide a better customer experience.
Website security. Since Google aims to provide an excellent user experience, it prioritizes HTTPS over HTTP sites.
Furthermore, develop a link-building strategy to enhance your site's credibility. By getting relevant links from authoritative websites, your rank is more likely to increase. Furthermore, it can be a great proof of your expertise in the industry.
In addition, don't forget to add internal links from one blog post to another. This will also help Google bots get familiar with your site structure, improving your SEO score.
5. Expand Your Email List
Email marketing is one of the most effective ways to nurture leads and build customer engagement. However, it can be difficult to invite potential customers to subscribe to your email.
This is where a blog might come in handy.
By including internal links or CTA buttons in your blog posts, you may encourage readers to sign up. It will help you reach more audiences and expand your email list.
Through this email, customers will receive information about your business, such as exclusive offers and new products. It can influence customers' decision-making, allowing your company to optimize its conversion rate.
Here are several great ideas to grow your email marketing list:
Create educational content. Provide expert tips to grab your visitors' attention, and then show where they should sign up for newsletters to read the content.
Offer incentives or discounts for subscribing to your email. It will create excitement for customers, giving them a solid reason to subscribe.
Implement guest posting. By doing so, you will expand your email list by reaching out to a new audience. Simply include a CTA button on your guest post, and readers will be able to subscribe to your email.
Place the opt-in form in multiple locations. It ensures that customers notice your form. Put the form strategically, for example, in your blog's header and footer sections, pop-up boxes, and a sidebar.
In addition, you can use email marketing tools to manage your email lists, such as MailChimp and Sendinblue.

6. Attract New Clients
It is possible to make money blogging by showcasing your products. Blogs provide an excellent opportunity to prove your skills, especially for web designers, photographers, and other creative professionals.
Moreover, blogging regularly will help potential customers to know that your business is still running.
If you're struggling to create attractive business blog content, consider these ideas:
Use inviting headlines. Make sure every blog post has concise and engaging headlines.
Apply a good blog structure. It should include an introduction, a body, and a conclusion.
Include facts or infographics. They will make your content easier to understand and more reliable.
Check grammar and spelling. Use a tool like Grammarly to check for grammar mistakes and typing errors.
Implement a clear call-to-action (CTA) button. Add persuasive words to encourage users to take the desired action.
Promote the blog. You can post links to the blog on social media channels like Instagram and Facebook to reach more organic traffic.
7. Educate and Engage Readers
Blogging is one of the best ways to share knowledge or experience with target audiences. A well-written blog should help its readers solve a problem or be entertaining. Therefore, creating educational and relevant content will help you engage more with your audience.
For example, you can create an article or a video on how to use a product. Besides improving your engagement, a blog can become a useful resource for your customers.
When creating content to educate others, it's essential to identify their situation and the questions they might have. To do so, you can:
Check your comment section. Always read all the comments to help you decide which topics you should write about.
Ask for direct feedback from customers. It helps you show customers empathy and ensure that their opinions matter. By collecting this feedback, you can increase your customer satisfaction.
Visit online forums like Quora and Reddit. It helps you analyze common issues that most people have in your niche, allowing you to create the right content for your audience.
Suppose you run a restaurant or a food shop. In this case, sharing recipes on your food blog might be a good idea. Or, create blog content about industry trends to help your audience broaden their knowledge.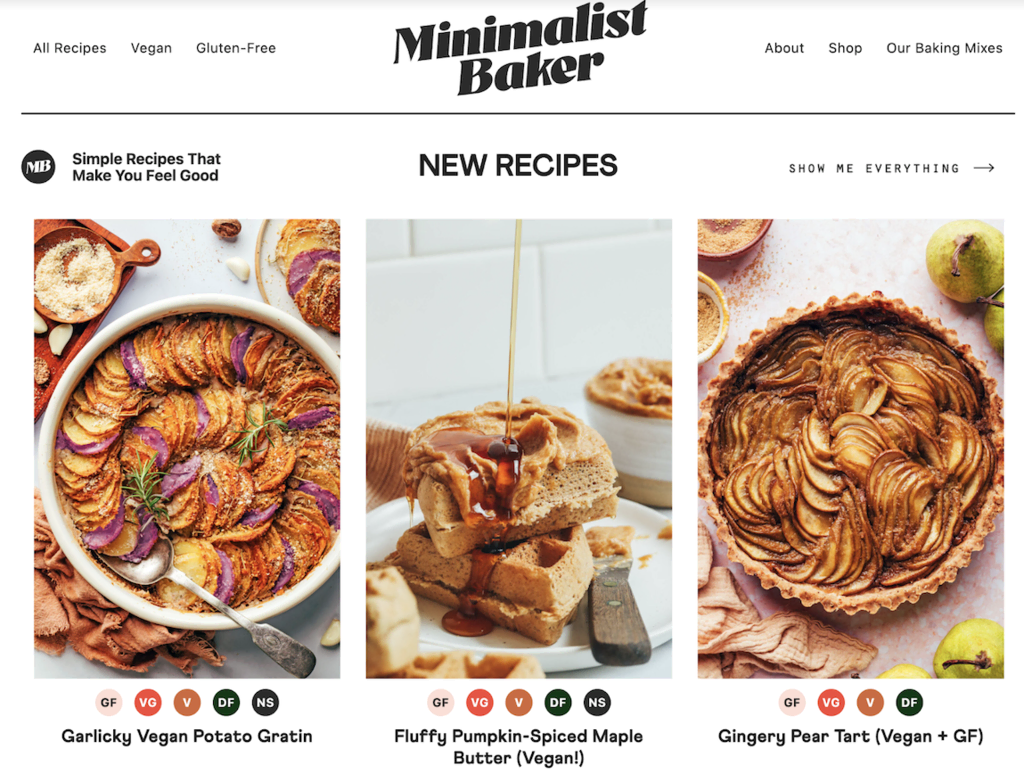 8. Generate Leads
As you get more website traffic, it's possible to turn your visitors into leads by including a CTA button. This is because a search engine will index blog posts individually. Hence, it's crucial to have a strong CTA for each blog post.
A CTA button should come with a valuable offer for your readers. For example, it can provide an eBook, a webinar, a free trial of your product, or a special discount.
Follow the steps below to create a compelling CTA button:
Use a compelling copy. Ensure that the CTA tells exactly what your customers will get.
Be clear and concise. Begin with an action verb and keep it short. For example, you can utilize Start a free trial or Try it for free buttons.
Address the reader directly. Instead of using build your website, opt for build my website.
Place it strategically. Put your CTA in the most visible place so that visitors can easily notice it.
Use a contrasting color. It catches customers' eyes as it will be a highlight of your page.
Many businesses create a landing page to showcase their new product or service. That's why visitors are usually redirected to a landing page when they click a CTA button on a blog post. As a result, it can maximize your online marketing efforts to convert more leads.
Conclusion
Whether you're a freelancer or a small business owner, effective blogging is one of the best marketing strategies to build a brand and increase its awareness. This will help you generate more website traffic and reach more potential customers.
For this reason, many companies have started creating blogs to grow their business.
To summarize, here are the eight reasons a business should write a blog:
Drive more traffic to your website.
Build a network.
Improve customer relationships.
Enhance online visibility on search engines by implementing SEO practices.
Grow an email list.
Acquire new customers.
Increase customer engagement by providing valuable information.
Obtain new leads with a call-to-action (CTA) button.
Now that you have learned how blogging can benefit a business, it's time to build a successful blog. Good luck!