How to Fix DNS_PROBE_FINISHED_NXDOMAIN Error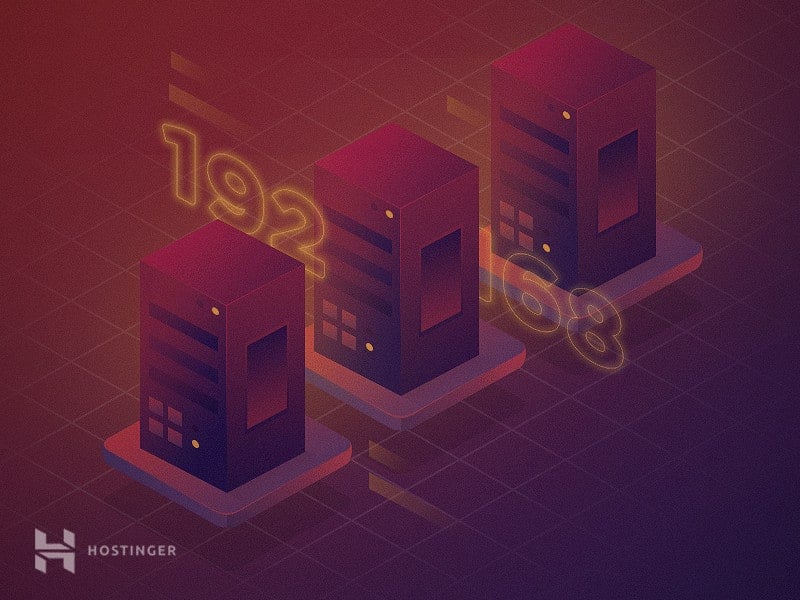 Sometimes you might find that sites do not want to load even though your internet connection is fine and the URL is written correctly. In Google Chrome, this usually occurs in a form of DNS_PROBE_FINISHED_NXDOMAIN error message.
In this article, we're going to show you a number of methods on how to solve this error and explain why it might appear in the first place. So, let's get started, shall we?
How to Fix DNS_PROBE_FINISHED_NXDOMAIN Error?
There are several ways to fix this issue, so we're going to touch upon some of the most common causes of this error message.
1. Flush DNS Cache
DNS cache keeps the IP address of your previously visited sites. Clearing the cache can help solve DNS_PROBE_FINISHED_NXDOMAIN error since outdated IP addresses might be the cause of the problem.
To flush the DNS cache on Windows, you'll need to do the following:
Click the Start button, search for the Command Prompt, and then right-click to select the Run as administrator option.
Once a new window appears, type in:

ipconfig /flushdns
When you're done, click Enter.
NOTE: If you're using a different operating system, see our guide on How to Flush DNS on Linux and macOS.
2. Release and Renew IP Address
If the previous solution didn't do the trick, this is a more in-depth way of clearing the DNS cache which is similar to the previous step.
Windows
Open the Command Prompt administrative rights just like before and enter the following commands one by one:
You can release your current IP address by entering:

ipconfig /release
If you want to display the full IP configuration for all of your adapters, use the following:

ipconfig /all
In order to reset the DNS cache, we'll use:

ipconfig /flushdns
This will renew configuration settings for all adapters:

ipconfig/renew
Enter the following commands to reset the IP settings of your previously stored IP and reinstate the Winsock Catalog.

netsh int ip set dns
netsh winsock reset
Once that is done, restart your computer.
People use this process to renew their IP address and reset the Winsock on their systems. Resetting Winsock is useful because it's responsible for controlling requests from Internet applications and you may want to do so once in a while.
macOS
Here's how to release and renew an IP address on macOS:
Go to System Preferences and click Network
Select your internet connection and tap Advanced
Navigate to the TCP/IP tab and click Renew DHCP Lease
Press OK and then restart your computer
3. Change DNS Servers
If clearing the cache does not work, you can change your DNS servers. By default, your computer is using DNS provided by your internet service provider. If you're having issues, you can change that to Google DNS or OpenDNS.
Windows
Here's how to change your DNS server on Windows:
On the left side of the window, click the Change adapter settings option.
Find the Internet Protocol Version 4 (TCP/IPv4) option in the list and click the Properties button again.

Under the General tab, you'll see two spaces at the bottom of the window — Preferred and Alternate DNS server. Select the Use the following DNS server addresses option and type in Google Public DNS IP addresses respectively:

8.8.8.8
8.8.4.4

If you want to use OpenDNS, include the following:

208.67.220.222
208.67.222.220

Once you're done, simply click OK to save your changes.
macOS
Here's how to change your DNS server on macOS:
Select Network and pick the internet connection that you're currently using. Hit the Advanced button.
Then, go to the DNS tab. Press the + button and type in the new DNS server – either Google Public DNS or OpenDNS, which are listed above.

Once you're done, click OK to save your settings.
4. Restarting DNS Client Service
One more method includes restarting the DNS Client service. There are three ways how you can do this on Windows.
Windows Command Prompt
To reset the DNS service from the command line, follow the steps below:
Open the Command Prompt
To stop the DNS server, input the following command:

net stop dnscache

Once done, wait for the following output to be shown:

The DNS Client service was stopped successfully.

Start the DNS service again by typing:

net start dnscache

Wait for the output:

The DNS Client service was started successfully.
Windows Services Manager
Here's how to restart DNS Client service using Windows Services:
Access Services by typing it into the search bar
Scroll down and find the DNS Client option
Windows System Configuration
You can restart DNS Client service using the Windows System Configuration manager.
Press the Win + R keys on your keyboard and enter msconfig in the search bar
Select the Services tab, scroll down, and find the DNS Client option
Uncheck the box to disable it

Click OK and then Restart
Now, continue with steps one and two, but this time, recheck the box to enable DNS Client
Restart your computer again
5. Check Local Hosts File
A hosts file is a local file on your computer that maps domain names to IP addresses. Your computer will always refer to the hosts file first if you want to visit a website. Only if there is no information, that it will search the DNS system to load the site.
So you might want to check if the website you're planning to visit is recorded there. It may be responsible for triggering the DNS_PROBE_FINISHED_NXDOMAIN error.
Windows
To check the hosts file on Windows:
Type Notepad in the search bar and select Run as administrator
Navigate to File -> Open
Change the file filter from Text Documents (*.txt) to All Files
Copy the following in the Address Bar:

%SystemRoot%:\Windows\System32\Drivers\etc

Double click on the hosts file to access it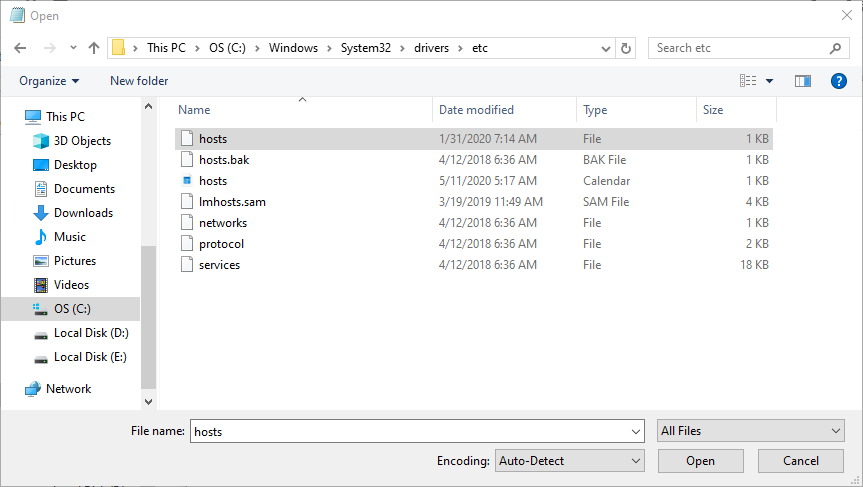 If the domain name and IP address of the problematic website are recorded, remove them, and then save your changes.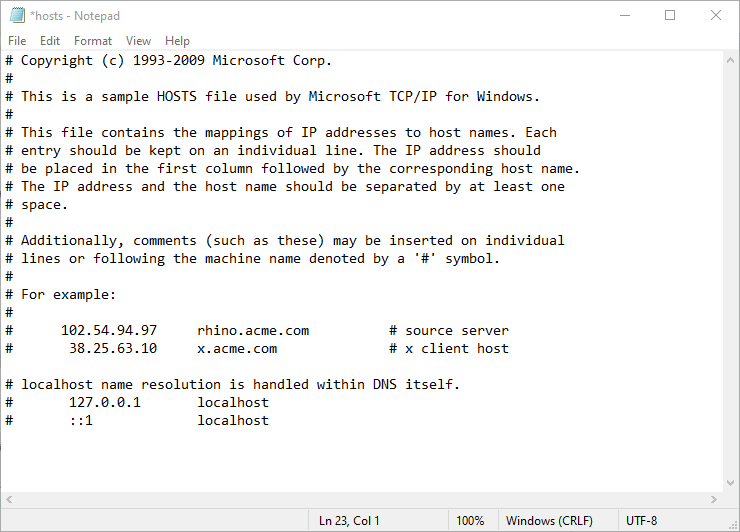 macOS
Here's how to check the hosts file on macOS.
Open up your Terminal using Launchpad
Enter the following command to run Nano Editor as an administrator:

sudo nano /private/etc/hosts

Input your password, and you'll be directed to the hosts file
6. Reset Chrome Flags
Sometimes, one of the solutions to fix the DNS_PROBE_FINISHED_NXDOMAIN error message is to try and reset Google Chrome settings and experimental features that were accidentally modified. To do this, type in the following in your address bar:
chrome://flags

You'll get access to all experimental Chrome features available. Click Reset all button on the upper right corner. Then close and reopen your browser.
IMPORTANT: Google Chrome allows its users to try out experimental features. Since these are still under development, not all of them run smoothly on some devices. It might even mess up your connection, so be careful when using them.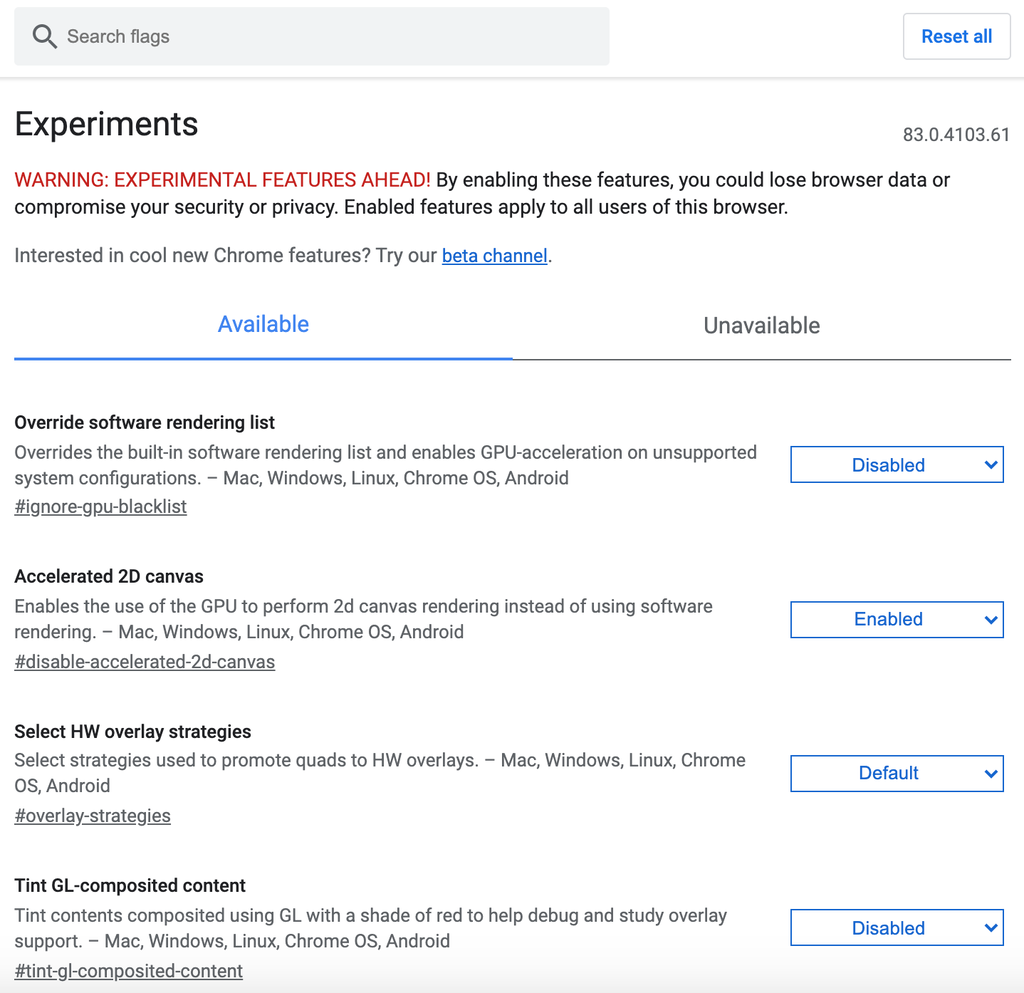 7. Disable VPN or Antivirus
Using a VPN or antivirus software offers incredible security solutions for people who spend a lot of time online. Unfortunately, these features can sometimes prevent users from accessing some websites.
If that's the case, you may want to try turning off any active VPN or antivirus to see if that solves the error.
Disabling your antivirus is easy – you usually only need to open its control panel and find the option to temporarily turn it off
On the other hand, to disable a VPN on Windows, please follow these steps:
Open the Control Panel and then go to Network and Internet -> Network Connections.
Highlight the VPN that you want to turn off and click Properties.
Under the Networking tab, press Uninstall. Restart your computer to complete the process.
8. Contacting Your Internet Provider
If the methods above still don't solve the DNS_PROBE_FINISHED_NXDOMAIN error, try restarting your internet router. Here's how to properly do so:
Unplug both your modem and router, then wait for 30 seconds
Plug the modem back and wait for at least two minutes
Do the same with your router
Check if the error is solved
If everything else fails, contact your internet provider. Ask if there are any issues on their side or if they can work out a solution for you.
What Is DNS_PROBE_FINISHED_NXDOMAIN?
Having a DNS_PROBE_FINISHED_NXDOMAIN error message is a common problem and most of the time this is a DNS-related issue.
Domain Name System is a type of system that allows you to visit websites by entering their address in a web browser instead of an IP address. When someone is trying to access a website, the DNS sends a request to an online database and searches for the IP address connected to that URL.
If the DNS does not find any matching results, your web browser splashes the error message. This doesn't apply to Google Chrome only, though. For example, Mozilla Firefox prompts this as "We can't connect to the server at example.com".
Conclusion
DNS_PROBE_FINISHED_NXDOMAIN is a common, but easy-to-fix issue. In this article, we learned about some of the causes and ways of solving this error message.
If you know any other way on how to fix this error, feel free to leave a comment down below.