What Is HTML? – Video Guide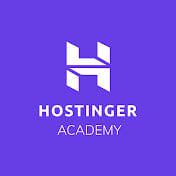 Subscribe For more educational videos!
Hostinger Academy
Subscribe
Hypertext Markup Language (HTML) is the standard markup language used to design web pages and applications. Learning HTML will help you create and structure sections, paragraphs, and links for your web pages.
Web browsers receive HTML documents from a web server or local storage and then render the documents into multimedia web pages.
HTML often works along with Cascading Style Sheets (CSS) for styling and JavaScript for dynamic functionality.
Some of the most common uses for HTML include:
Web development
Internet navigation
Web documentation
Watch this video to learn more about HTML, including its benefits and downsides.