How to Flush Your DNS Cache? – Video Tutorial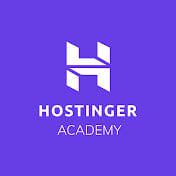 Subscribe For more educational videos!
Hostinger Academy
Subscribe
Learning how to flush your DNS cache will help you fix connection issues and prevent security attacks on your site.
Operating systems store cache files of previous Domain Name System (DNS) lookups in the DNS cache, which consists of:
Resource data
Record type
Record name
Time to Live (TTL)
Class
Resource data length
Why is it important to flush your DNS cache? Storing DNS records makes it easier for hackers to predict your browser history, making you vulnerable to DNS spoofing. Corrupted DNS cache files can also lead to connection errors.
This tutorial will show how to flush your DNS cache using Windows, macOS, and Google Chrome.