Andzelika V. & Prasasti P.
How to Reduce Bounce Rate and Increase Conversions, Loyalty, and Brand Awareness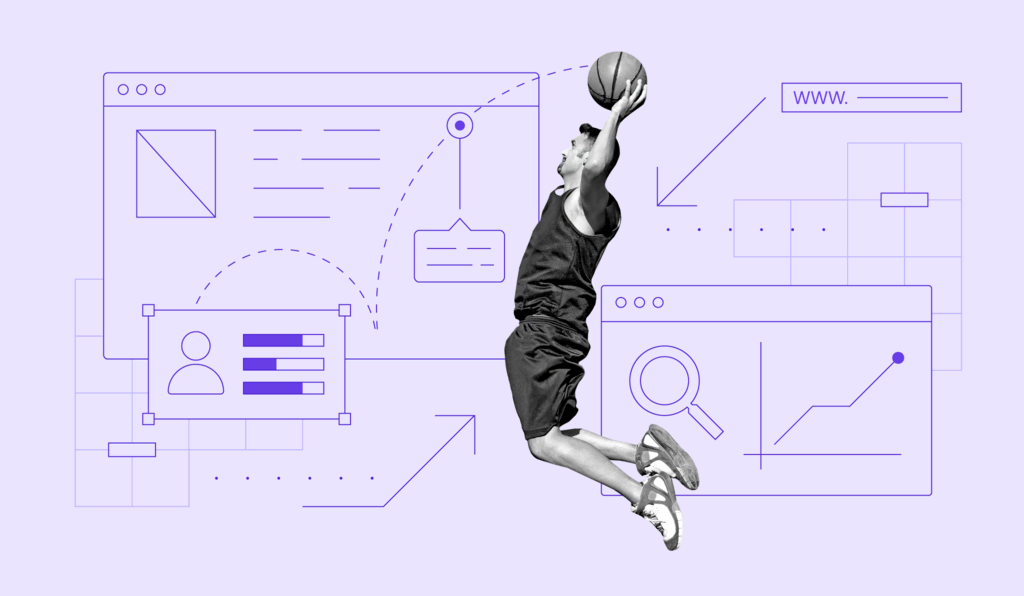 Website owners must pay attention to numerous metrics to run and grow their websites effectively. One of these metrics is bounce rate.
What Is Bounce Rate?

Bounce rate is a metric used to measure user engagement on websites. It's the percentage of visitors who enter the site and leave without taking any further action, such as clicking on any internal links or visiting other pages. A bounce occurs when web analytics records a single page visit on your website.
In short, the bounce rate represents a missed opportunity for conversion. That is why bounce rate is one of the most important measures of how well your website performs.
But what can you do to avoid a high bounce rate on your website? In this article, we will look at why it is important to reduce the bounce rate and the different steps you can take to do so.
Download Website Launch Checklist
Why Reduce Bounce Rate
The average bounce rate heavily depends on the industry and your visitors' devices. However, one thing is for sure – your goal should be to keep users on your site as long as possible. The three main reasons why you should reduce your bounce rate are:
Brand recognition – High average bounce rates could indicate that your website content isn't well-aligned with the interests of your target audience. Therefore, reducing bounce rates is integral to building and maintaining your brand reputation.
Improved business growth – by decreasing the average bounce rate, you can gain more returning customers and grow your business. A lower average bounce rate suggests that users are engaged with your content and see value in it, which can lead to improved sales figures for your business.
Better search engine ranking – since the average bounce rate is one of the key metrics for search engine optimization (SEO), reducing your average bounce rate can lead to improved search rankings in Google and other search engines. This will improve organic traffic to your website and help you reach a larger audience.
You can use analytics tools like Google Analytics to understand and monitor your website's bounce rate percentage.


How to Reduce Bounce Rate in 15 Ways
Website owners need to apply multiple approaches to prevent a visitor from having a single-page session. We will show you 15 ways to reduce bounce rate and increase conversion rates on your website.
1. Speed Up Your Website
Your site's page load speed has a significant impact on user satisfaction. The ideal page load time for your website is around 2.5 seconds for desktops and 8 seconds for mobile devices. We recommend you take the necessary steps to optimize your website speed.
Here are five examples of how you can improve your web page speed:
Compress files – By compressing large files such as images and videos, you can significantly improve the time it takes for your site to load. Compression reduces the file size, allowing quicker loading times and improved performance.
Optimize caching – Caching can help with page load time by storing frequently used files on a user's hard drive. This way, users will load pages more quickly since they don't need to be fetched from a server.
Minify code – Minifying code removes comments and unnecessary white space from HTML, CSS, and JavaScript files. This reduces file size, which results in faster page loading times.
Use a CDN – a content delivery network (CDN) works by caching your website content and storing it in a different server in various locations. A CDN helps the site load faster for more users located in different areas worldwide.
Upgrade your web hosting – Web hosting is the core of your website performance. Depending on your site's size and expected visitor number, you may want to upgrade to a better hosting plan that provides better hardware specifications and performance.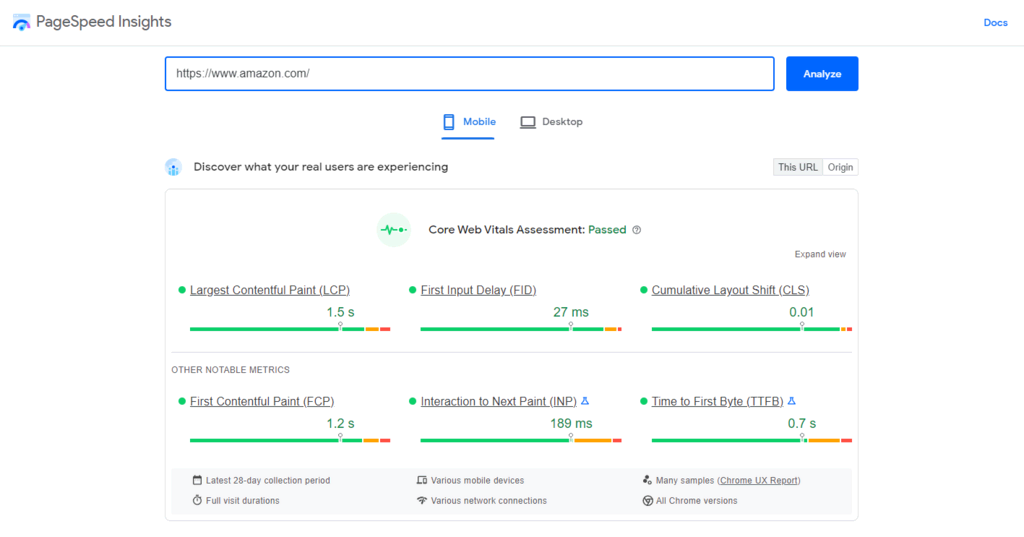 After you apply these changes, don't forget to check the site's speed using tools like Google's PageSpeed Insights. You can get a page speed score for your site and suggestions to improve it further.
2. Avoid Obnoxious Pop-Ups
Reconsider using pop-ups or other interruptive elements, such as autoplay videos or music, on your website. These types of intrusive elements are often seen as a nuisance by website visitors, making them less likely to stay on the website longer.
This leads to an increase in bounce rate as visitors leave prematurely without exploring further.
Aside from being a significant source of poor user experience, excessive and intrusive elements can have SEO implications, too. Google can reduce your core web vitals score and lower your site ranking on the search engine results page (SERP). This is counterproductive since appearing in the top results of SERP is one of the main ways to drive website traffic.
Ensuring website visitors are not distracted by obnoxious pop-ups and autoplay media helps to reduce the bounce rate. Use these elements sparingly and unobtrusively, or avoid them entirely if possible.
Use other less-distracting alternatives, such as lead magnets or site-wide information banners instead. These types of content can give you similar benefits as pop-ups if used correctly.
3. Enhance Website Navigation
Understanding user experience (UX) design is key to improving the bounce rate of website visitors. UX design involves creating a pleasant and efficient user experience when they visit your website.
Begin by analyzing user intent and how users interact with your site. Then, identify any challenges that could increase bouncing visitors and make adjustments to increase user engagement.
One of your main focuses is to ensure the navigation is simple enough to help site visitors find what they are looking for easier. Consider applying these strategies to your site's navigation:
Add descriptive navigation labels – use clear, relevant, and descriptive words that communicate what buttons or menus do. This helps users browse through your site and improves SEO performance.
Use mega dropdown menus – mega menus are useful, especially if you have an extensive website with many pages. They allow you to include more descriptive texts and icons due to their size.
Reduce the number of navigation items – having too many navigational elements like links on your home page can overwhelm visitors. Remove the less important ones or group them into categories to make your page less cluttered.
4. Improve the Responsiveness of the Site
Your website must be responsive and adapt to different screen sizes without losing functionality or design aesthetics. The user experience must remain just as good, no matter the device your visitors use.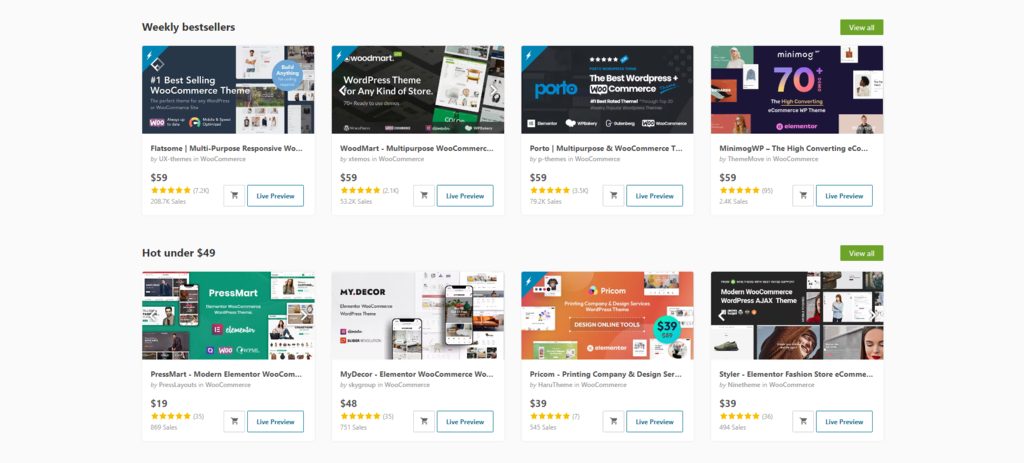 Luckily, most WordPress themes and other templates are predesigned to be fully responsive. However, don't forget to check how the page looks on different screen sizes before publishing. This is especially true whenever you add additional content or make changes to the design.
5. Focus On Appealing Design
One of the most important factors for attracting visitors is using an aesthetically-pleasing website design. Aside from being visually appealing, a good design can help your site look more professional and trustworthy.
Hiring a professional designer to create a unique custom website theme is recommended if you run a larger website and have enough budget. However, numerous ready-to-use themes are also available for those with less to spend.
Don't forget to use a light and responsive design to maintain a good site speed. This helps you provide a positive user experience and reduce your bounce rate.
6. Optimize for Mobile Users
Creating a mobile-friendly website is more important now than ever, considering mobile devices contribute significantly to global website traffic. You might lose many potential visitors if your site is not configured to cater to mobile devices.
Considering how prominent mobile website traffic is, it might be a great idea to start developing the mobile version of your website first, then scale it up to cater to desktop users. If you are using a pre-made theme, make sure it is mobile-friendly. Check that forms, images, and other page elements work well on smaller screens.
You can use tools such as Google's Mobile-friendly test if you're not sure your site is up to standard.
7. Include Clear CTA
A call to action (CTA) is a term used to describe any design elements that encourage users to do a certain action on a digital platform, including a website. A well-designed CTA can keep users engaged and potentially decrease bounce rate.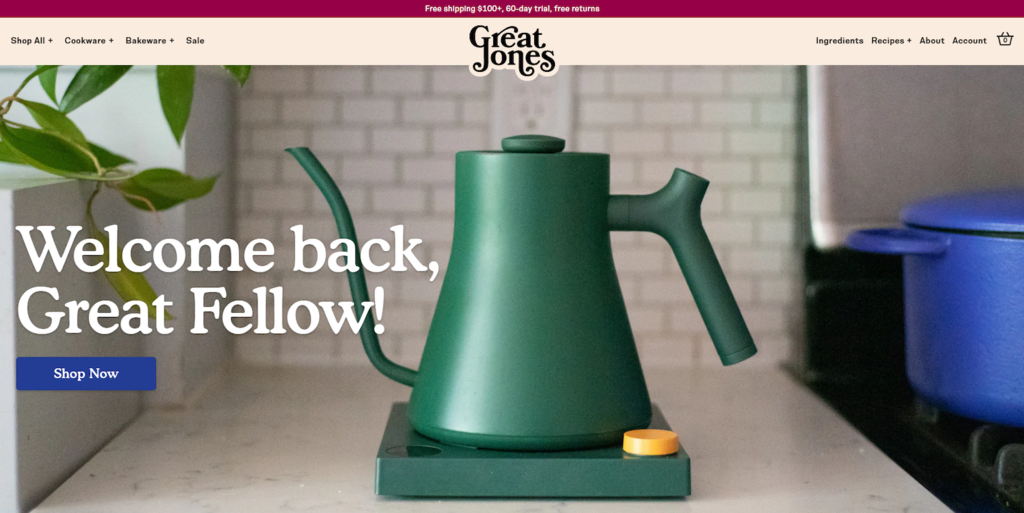 Here are some tips for creating effective CTAs that will help optimize website for conversions and lower its bounce rate:
Make sure the call to action stands out on the page using an eye-catching color or design element.
Offer incentives, such as discounts or free shipping, to encourage visitors to take action.
Use simple and clear messaging in your CTA to help visitors know what action they should take.
Use strong language and phrases like CLICK HERE or SIGN UP NOW to catch attention.
Place CTAs in strategic locations on the page, such as near the top or in a highly visible spot.
Test different versions of your CTA to see which one yields better results.
8. Make Sure the Text Is Readable
Any text elements on your web pages should be clear, not only in meaning but also visually. Font size should be large enough so they will be visible on any type of display. The recommended font size is around 14px to 16px.
The space between lines for longer texts is also important to maintain good readability. The ideal line height is often cited at 24px.
You might want to use unique font types to make your website more appealing. However, regular fonts work best most of the time. Simple and clean fonts like Open Sans, Montserrat, and Roboto are some of the most popular fonts for websites.
Don't forget to also pay attention to the contrast between the text and background color. Last but not least, consider asking for opinions from other people to understand if the texts on your website are easy enough to read.
9. Keep Your Landing Pages Clean and Tidy
A landing page is the first web page visitors see when they reach your site through external links from emails and advertisements. It is important to design your landing page to catch people's attention and encourage them to explore your site further.
Since the main purpose of a landing page is to convert a site visitor into a customer, you need to ensure that the page is clean from any distracting page elements.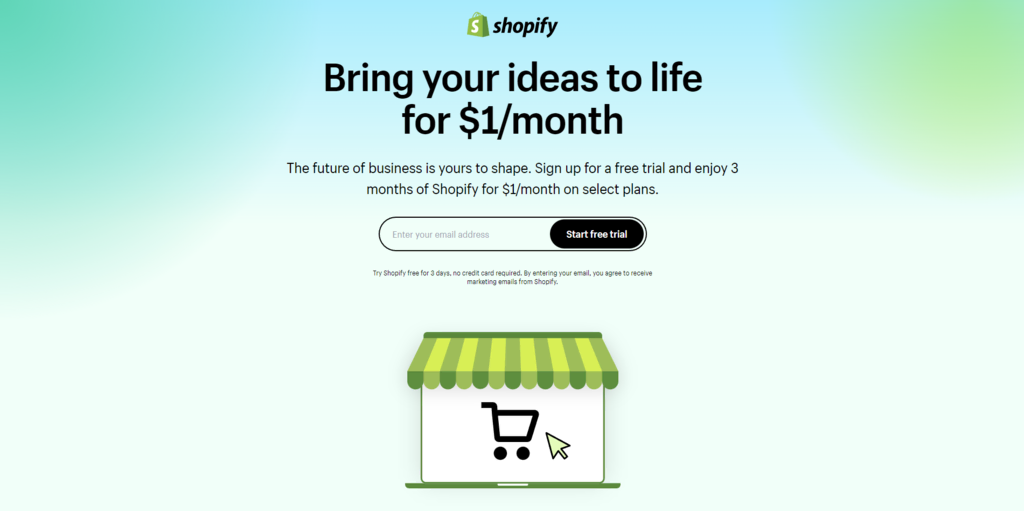 Keep your content concise and focused, and provide clear calls to action. Use visuals like images or video to help illustrate your points, and ensure the page is both easy to read and navigate.
Enhance the landing page's appearance with an appealing key visual that illustrates and communicates your page intent.
If your brand has a wider variety of target audiences, you might need more than a single landing page to cater to them. Creating multiple landing pages for different demographics is also a great way to increase engagement and improve your website's bounce rates.
10. Conduct A/B Testing
Conducting A/B testing is useful to determine how different changes to your site affect the expected results (like increased conversions, reduced bounce rate, or the total number of sales). A/B testing gives you data on which to base your decision before making any changes to your website by comparing two different versions of the page design.
Some of the most common elements that work well in website A/B testing include copy, images, calls to action, and forms. However, you should focus your effort on pages and elements that have better potential to bring conversions and sales. Don't change too many things at once, or you risk skewing your results and data.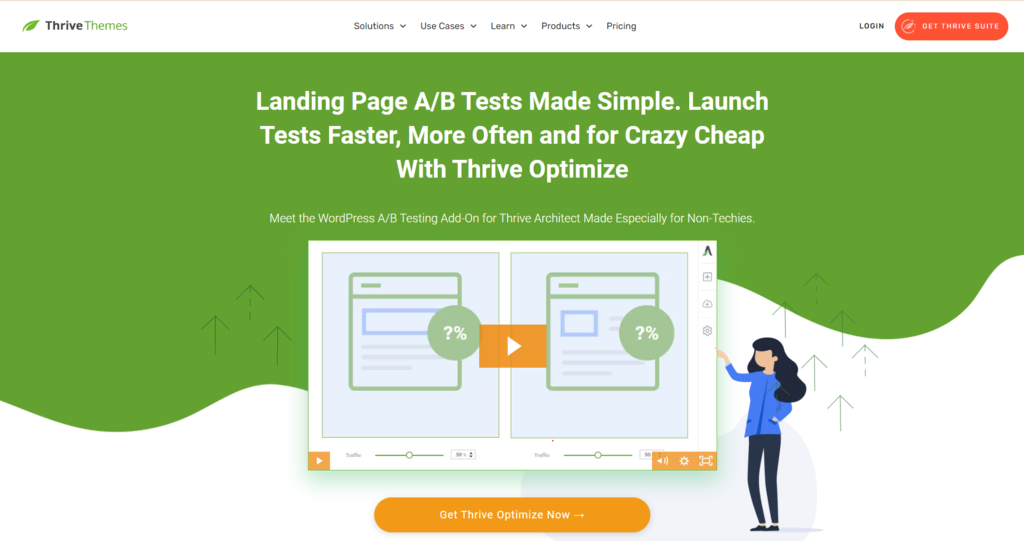 Depending on what platform you use for your website, you may choose from multiple tools options to help you conduct A/B testing. For example, WordPress users can use A/B testing tools like Thrive Optimize and OptinMonster to help the process.
11. Use Visuals to Captivate Your Audience
Visual elements like images and videos play a great role in attracting visitors' attention. The strategic placement of the right visual elements can enhance how you communicate your message to your target audience. And the longer you can keep them on your page, the easier it becomes to reduce your site's bounce rate.
Include relevant illustrative media files on some of your pages, like the homepage, landing pages, and product pages. Be mindful of the file sizes –big files tend to slow down your site. Tools like ImageRecycle and Kraken.io help you optimize images for your website.
12. Fix HTTPS Mixed-Content Warnings
HTTPS mixed-content is a warning message that may appear after you migrate a website from HTTP to HTTPS. It can give the impression that your website is not secure and potentially lead to a high bounce rate due to visitors' concerns about security risks.

Fixing this error when it appears should be one of your main priorities. If left untouched, the HTTPS mixed-content warning may negatively affect your SEO performance and overall website reliability.
There are many tools you can use to fix this unwanted status. For example, WhyNoPadLock helps you identify security issues on your website, allowing you to take the necessary next steps to resolve them.
13. Format Your Content
The formatting of your content can have a big impact on your bounce rate. This includes not only text but the visuals and audio on your site, too.
All your copy should use easily understandable fonts and colors. The text should be split into smaller sections so that it's easier to read.
Instead of simply using paragraphs of text on your site, use visuals to make the overall design more varied and easy to digest. Use images to break up the text, but make sure they work well with the look of your website.
When it comes to audio, it's a different story. Avoid using audio with autoplay features since most users can find them intrusive. If you need to include audio or video on your page, make sure they only play when the user clicks on them.
14. Revamp Your Product Pages
Product pages on your website are arguably the main source of conversion for your online business. When these pages have high bounce rates, you lose the chance to turn numerous visitors into customers.
The most common cause of a higher bounce rate on a product page is poor user experience. Website owners must strike a balance between allowing visitors to navigate the store and seamlessly finding the product they want.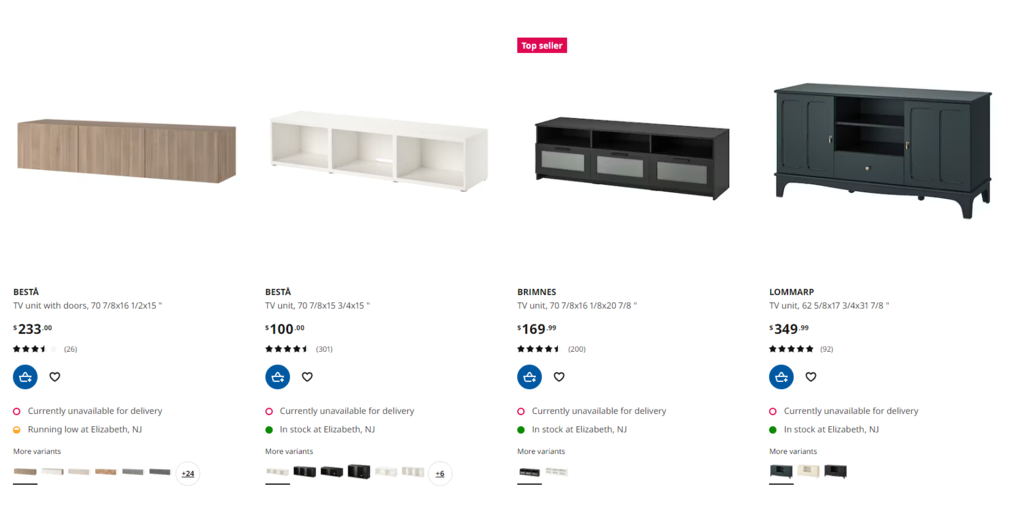 Avoid using a quirky yet impractical layout that may confuse customers. Stick to popular layouts used by other popular websites within your industry. This allows visitors to intuitively navigate through the page.
Don't forget to include compelling descriptions of your products. They need to be scannable, short, and describe the product objectively.
Use high-quality, representative product images that allow visitors to understand how the products look in real-life situations. Additional features like zoom and 360-degree view can be helpful to enhance user experience and reduce your bounce rate.
15. Make Your Site Easy to Search
A website with good searchability allows visitors to easily find the content they want. This is especially important for websites with many pages or content that requires users to do more than simply scroll to find what they are looking for.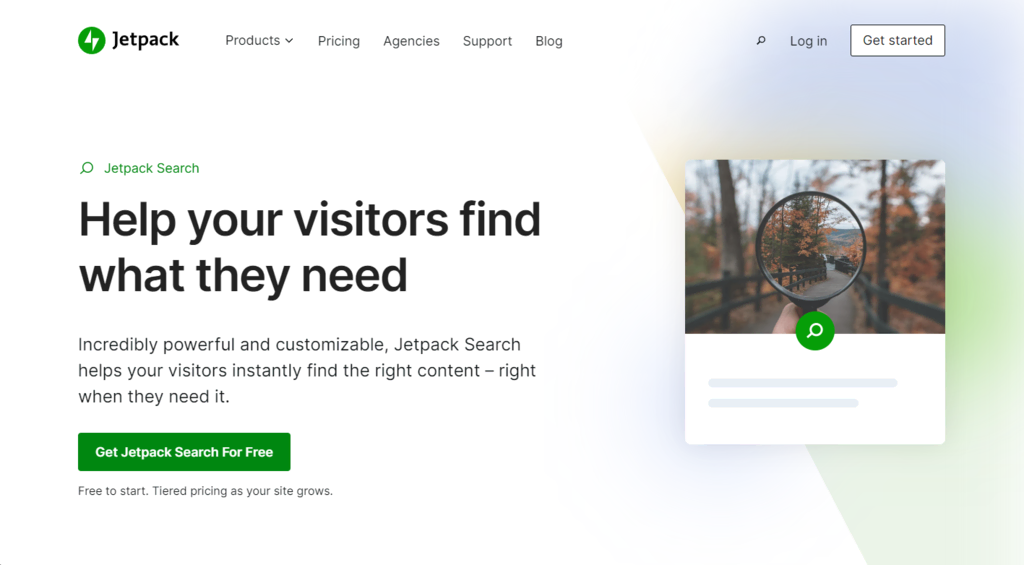 Solid site search functionality can help reduce your bounce rate. Those who use WordPress can utilize numerous search plugins such as SearchWP, JetPack Search, and Better Search.
Optimize your site's meta tags and keywords, too. Content with relevant keywords helps users understand what can be found on each page of your website. This ensures that the search results are accurate and helpful when a user is looking for something specific on the site.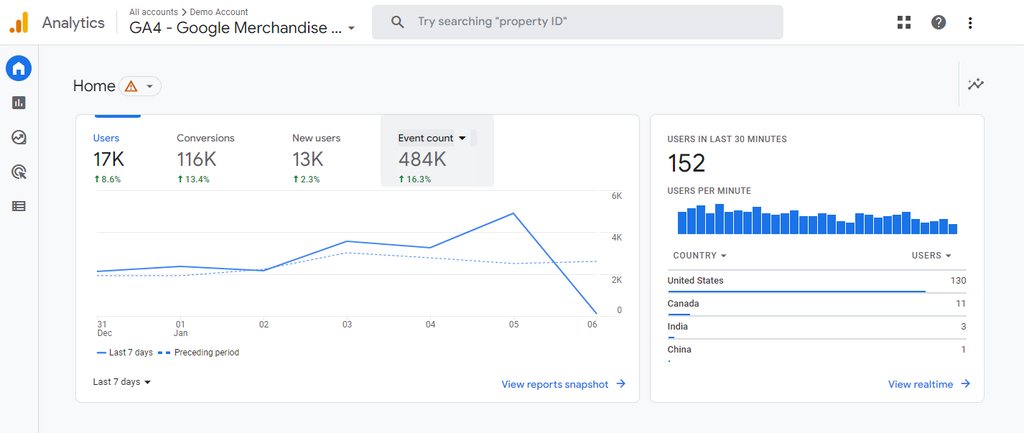 Finally, consider using Google Analytics or a similar platform to track your site's performance on search engines. This will allow you to assess how frequently users search for content on your site and make relevant changes to improve their experience.
Conclusion
Bounce rate is one of the most important metrics for a website, as it represents the percentage of users who leave immediately after viewing a single page. A higher bounce rate means you missed many opportunities to convert visitors into leads and sales.
Reducing website bounce rate should be an integral part of your online marketing strategy because it helps improve brand awareness, business growth, and search engine performance.
There are at least 15 different ways to avoid a high bounce rate on your website, such as:
Improving your website speed
Avoiding distracting elements
Making your site mobile-friendly
Creating relevant content and formatting them properly
Adding captivating visual elements
Hopefully, this article will help you maintain a good bounce rate for your website and increase your chances of growing your online presence even further.
How to Reduce Bounce Rate FAQ
In this section, we will answer some frequently asked questions about how to reduce bounce rate.
What Is Considered a Good Bounce Rate?
A good bounce rate usually falls around 40%, while anything over 70% means you need to adjust your website. Monitoring these metrics is essential to understanding how visitors interact with your site and what can be done to improve their experience.
What Causes a High Bounce Rate?
Two of the most common cause of high bounce rates are poor user experience and irrelevant content. You can solve this problem by aligning your overall website design with industry standards and providing high-quality content that your audience would find valuable.
Can Google Cause a High Bounce Rate?
The short answer is no. However, high bounce rates can affect your Google ranking factor. That is why it is important to maintain a good bounce rate to ensure a steady position in the search engine results pages.