Blogging is a medium that can be used to publish your thoughts on nearly any topic – culinary, fashion, movie reviews. However, some people have no idea how to start a blog or how to turn their ideas into a post. For those who feel lost, this is the right place. This article will tell you how to write a blog post.
Some Ground Rules First
Don't be scared by the heading, it's just another way of saying that there are some steps you need to take before you write a blog post.
First, we will help you find your niche and show you how to create an outline for the post. After that, we will talk about editing and proofreading.
Although this article has certain steps, that does not mean that you have to do them. There is no "correct" way to write a blog post. This article is meant for beginners who are just starting to dip their toes in.
1. Channeling Your Niche for Better Success
For those who don't know, a "niche" is a blog's focus or theme. The kinds of blogs mentioned in the beginning have their own focus – food, fashion, and cinema.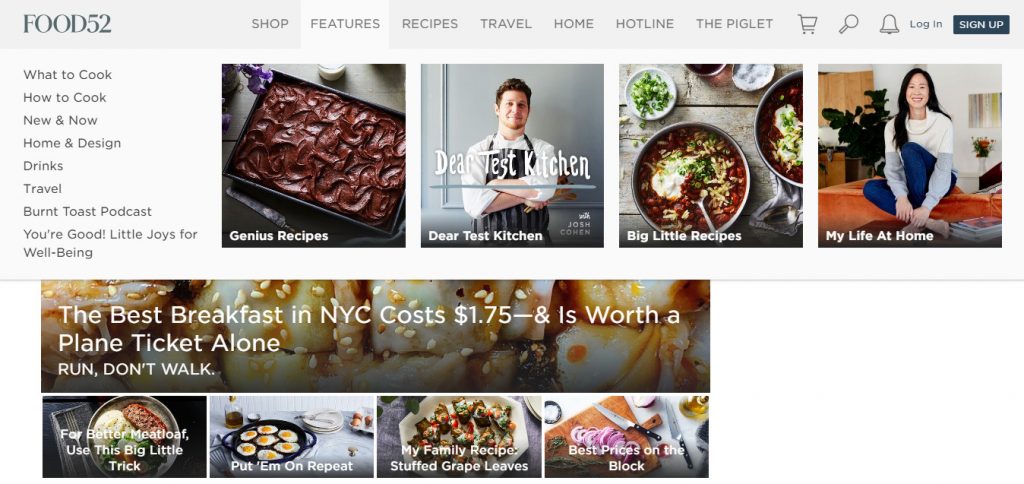 While some blogs have multiple niches, it is better to have a clear focus.
Multiple niches may result in poor SEO. A culinary blog will have a better chance of appearing at the top of search engine results rather than a culinary and fashion blog.
There are several ways that search engines such as Google's algorithm determines blog's relevancy, and keywords frequency is one of them.
To Google, a blog with multiple niches will be less preferred than one that focuses on a single one.
Moreover, having multiple niches might attract fewer readers. Readers who want to read about fashion will feel reluctant to visit a blog without a clear topic.
By targeting a single niche, you will be able to create posts with quality and focus.
Your chosen niche will help you choose your future blog post topics. It should be noted that the concept of your blog topics should be unique.
Unique content will lead to more readers. Don't worry, a catchy and appealing content is not that hard to make. It can be done by writing your posts from scratch.
Your idea, your purpose, everything must start from yourself. While it's okay to seek subject inspiration from other sources, you should definitely use your own voice.
As long as you make your own content from scratch, you'll find your readers in no time.
Paraphrasing, or rewriting other people's content doesn't make it unique, and it will not earn the trust of your visitors. It can even land you SEO penalties that will result in a drop in organic traffic.
Moreover, plagiarism is considered a crime in most countries. You could get into legal trouble if you plagiarize another person's blog post. You can use Copyscape if you want to see whether your content passes the plagiarism check or not.
2. A Framework for Your Post
Let's use a YouTuber's script as an example. The script states what the opening, body, and conclusions are. It also provides direction and other extra notes.
A framework is something similar, that can be used by blog writers to arrange their content in a comfortable to read manner. A framework can be called an outline, a brief, a template, a script, or whatever you want. Whatever the names are, their goal is the same – to help you write a blog post.
By breaking down the content, you can plan your introduction, body, and conclusion properly and you won't be distracted or go off topic. All of that is possible thanks to the framework.
Of course, introduction, body, and conclusion are not the only things to consider in a framework.
You should also consider the style of your blog posts. You need to decide what the purpose of the blog post is. Is it to educate or persuade readers? Make sure the style of your blog post is in line with the purpose, as a mismatched style will just make the post confusing.
Here you should also decide what your heading structure will be. Good headings should inform the user what the section will be about, and stay in line with best SEO practices.
At this stage you can also plan the links you will put in your blog post. Maybe you want to link to another blog post of yours, or maybe you want to backlink to your friend's blog. Make sure the links are relevant to the content of your blog post.
After you're done with your framework, it's time to start writing your blog post's content.
3. Writing the Actual Post
During the writing of your first draft, you don't need to think about editing and proofreading. Your focus should be on brainstorming your ideas and pouring your creativity out. That is one of the best ways to write a blog post!
Since this is your first draft, you can definitely go a little wild and just let your thoughts flow. Even if the ideas might seem bad, it might be a good idea to put them to paper.
The elimination of ideas will be done when editing and proofreading, so you don't need to worry about them right now. Besides, there is still a possibility of bad ideas turning good during the process.
When writing, it is better to complete the body first rather than the introduction. Since this is just the first draft, there is a possibility of changing the body. There is still editing, proofreading, and maybe even a second edit.
So we recommend not to jump the gun unless you prepared a really in-depth brief, and you're sure what will be in the body of the article.
After you have finished writing, it is time for you to take it the next step – editing and proofreading.
4. Editing and Proofreading
Unlike what people believe, editing and proofreading are separate processes. The first thing that should be done is editing, and after that, you can proofread your work. These steps are necessary to write a blog post that's perfect.
The first thing that should be done in editing is removing bloat. Bloat is unnecessary words and information, which leads to over-explaining things. Due to bloated content, it is often hard for readers to understand the information.
There are some ways to remove bloat from your posts. When you read it, ask yourself whether you can explain the subjects more concisely, but without losing relevant information. If you can do it, make it shorter. Do so until nothing can be removed.
After you're done with bloat, you should move on to the post's structure and style. It is better to do this the next day, after writing. Doing everything at once is tiresome, and you might not be able to edit the structure and style properly. Additionally, sleeping on an idea might give you some ideas for improvement so you can write an even better blog post.
When editing structure, you should look to your framework. Check if you covered the subjects you wanted under the headings intended for them, if everything is in the order you want to present it in.
Meanwhile, when checking the style, you should make sure that the voice you write in sounds the way you want it to. Let's say if you're going really technical, metaphors and analogies may not align with what you're trying to do.
After checking structure and style, it is time for proofreading.
Proofreading is basically checking up on grammar, spelling, and other technical aspects.
Just like editing, proofreading requires checking everything you have in your blog post. Proofreading is necessary to keep your post error-free, professional looking, and easy to read. Sometimes a few misspelled words are all it takes to ruin the first impression.
To help you write a blog post, you can make use of grammar checkers.
Once you are done with proofreading, it is time to see how the blog post would look on your website. You can do this by previewing your post before publishing it.
You can also edit your ideas during the preview, adjust structure, maybe add images, to get everything looking just the way you want it. This will help make sure your post doesn't feel clanky, or visually unappealing.
Take What Works for You and Adapt
Once again, this is not a step-by-step guide that you must follow. You need to make sure that you're comfortable with the process.
Consider this article professional advice or just general guidelines. If you want to skip the proofreading or publish the first draft right away, it's ok to do that. Just keep in mind that the quality of your article might suffer.
At the end of the day, you know your audience and your style best. Adding more steps, such as second proofreading or edit, is welcomed if you feel like you need it.
Conclusion
When learning how to write a blog post there are some guidelines that can help your first attempt shine:
Find your niche ‒ pick a niche that you like the most
Make your framework ‒ be as creative as possible in your framework, as creativity leads to unique content
Write the actual post ‒ write your first draft and pour whatever ideas you have in it.
Check your draft ‒ do the routine editing and proofreading tasks.
Visualize through preview ‒ see how the blog post will look like
Publish your blog post ‒ when you're satisfied with the result, hit the publish button to show your blog post to the world
That's the best advice we can give you, to make your first time writing a blog post as easy as possible.