Hostinger vs Bluehost: Choosing the Best Web Hosting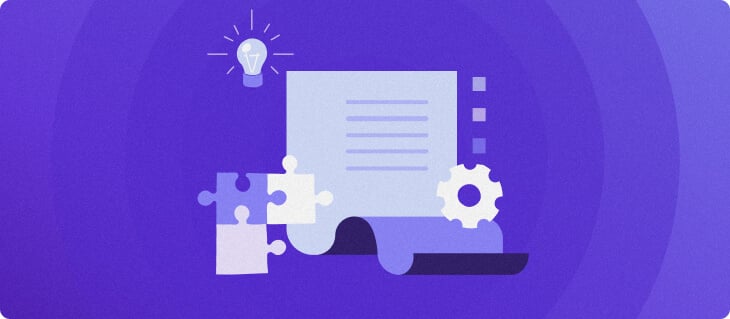 Whether you're new to owning a website or you're a seasoned pro, you want your hosting provider to be both reliable and affordable. Hostinger and Bluehost can certainly offer such services. However, which one should you choose?
We'll compare the following factors between Hostinger vs Bluehost:
Shared hosting plans and pricing
VPS and WordPress hosting options
UI features and customer support
Hopefully, this article will help you make the right decision. With that in mind, let's get started.
Hostinger vs Bluehost: Shared Hosting Plans and Pricing
Shared web hosting is a popular option for beginners and professionals alike. In short, it is when numerous websites share the same physical server and receive a set amount of resources, such as memory, and bandwidth.
It's great for building your first website because it's affordable and an ideal option for those who are just starting out.
Hostinger and Bluehost provide top-tier shared web hosting services with excellent security, so let's take a detailed look at what shared hosting plans they offer.
Hostinger – Powerful Yet Affordable
Hostinger offers affordable hosting, without sacrificing the quality of features offered.
Our shared hosting plans start at $0.99/month for their Single plan. It comes with a free SSL certificate, 100 GB of bandwidth, 10 GB of disk space, and a 99.9% uptime guarantee. This plan is ideal for those who are just starting out.
If you need more processing power and memory, you can opt for the Premium plan at $2.89/month. It comes with unlimited bandwidth, a free domain name, unlimited number of websites, and email addresses for all your different projects.
If you're a small business owner, our Business shared hosting plan is just $3.99/month — the plan comes with all the features mentioned above, plus daily backups and four times the processing power and memory to ensure your site runs smoothly.
What's more, we include the 30-day money-back guarantee with all of your purchases so you can try it out to see if you like it.
Bluehost — Scales With You
Bluehost has shared hosting plans for each step of your project needs.
To begin with, the Basic plan starts off at $3.95/month, providing 50GB of SSD storage for one website, unlimited bandwidth, and a domain name included. This is suitable if you're only planning to work on a single project.
Their most recommended plan, Choice Plus, is $6.95/month and comes with unlimited bandwidth, storage, websites, and domains. You also get site backups, domain privacy and protection, and a free 30-day subscription to Office 365 mailbox for your emails.
If that's not enough for your project, you can upgrade to the Pro plan at $13.95/month. It includes all of the above, plus has high performance, Spam Experts, and a dedicated IP. This plan is more suitable for small to medium-sized businesses.
All Bluehost plans come with a free SSL certificate, resource protection to ensure fair use of memory and processing power, and lots of options to help your site scale if needed.
Hostinger vs Bluehost: VPS, WordPress Hosting and Other Plans
For more power and resources, Hostinger vs Bluehost each have different kinds of web hosting plans for you, including:
VPS hosting — virtual private server for more storage, bandwidth, and other resources for their websites.
WordPress hosting — hosting service designed specifically to work alongside WordPress.
Now, let's compare what Hostinger vs Bluehost has to offer.
Hostinger Has a Plan For Everyone
Hostinger has different web hosting services to suit your needs. For instance, our WordPress plans range from $2.15/month for their Starter plan to $14.95/month for their WP Business plan.
The main differences between these are the amount of available disk space, backups, storage, and bandwidth.
Our WordPress plans come with Cloudflare protection, LiteSpeed's cache engine, and a free SSL certificate so you can be sure your WordPress site is secure. You'll also get access to a dedicated WordPress support team that offers live chat, and tons of articles to help you if you run into any trouble.
VPS hosting plans range from $3.95/month to $29.95/month depending on CPU power, RAM memory, and SSD disk space needed. To help you choose the right plan for you, we have a handy plan comparison tool to make your decision easier.
Other web hosting services that we offer include:
Cloud hosting — uses different servers to maximize uptime. This is perfect for large scale projects.
eCommerce hosting — works well with eCommerce platforms such as WooCommerce, Magento, and PrestaShop to get your online store up and running.
Minecraft hosting — play with others on your own dedicated Minecraft server.
Bluehost Has Dedicated Hosting
Bluehost's VPS hosting services start from $19.99/month to $59.99/month per month. With VPS plans, you get at least 30 GB of SSD storage, up to 8 GB of RAM, and terabytes of bandwidth. Plans also come with your own IP addresses, which is great if you're planning on building a business
For WordPress hosting, Bluehost offers plans that include unlimited websites, and domains in case you have more than one project. They also have marketing tools to help you grow your site. You can unlock these features with their WP Grow plan at $29.95/month.
Finally, Bluehost offers dedicated hosting services, perfect for large scale projects that need lots of resources such as RAM and storage. For the highest available options in performance, security, and control, Bluehost dedicated hosting plans range from $79.99 to $119.99/month.
Hostinger vs Bluehost: Which One Has the Best Performance?
When choosing a web hosting provider, specs like speed, uptime, and security are important as they affect the overall performance and visibility of your website on search engines.
Let's see how Hostinger vs Bluehost compares with performance.
Hostinger Has a 99.9% Uptime and Fast Loading Speeds
Here at Hostinger, we guarantee 99.9% uptime for our users. This is made possible by having data centers across the globe, so you can be sure wherever your visitors are, they will enjoy fast loading speeds.
Each plan comes with LiteSpeed Cache on the latest Cloud Linux server platform as well, to further increase efficiency, stability, and uptime.
We also offer incremental backups, predictive monitoring via Prometheus to prevent incidents before they even occur, and a WAF on each server to protect against data theft.
Bluehost Has a High Average Uptime
Although Bluehost does not have a guaranteed uptime, it still delivers a high-average uptime. It also has data centers around the world, however, most of them are focused in North America and Europe.
To further improve the performance of the service, Bluehost also employs Cloudflare content delivery network to increase the performance of your site. On top of this, they use resource protection measures to ensure you always have the memory or bandwidth needed.
Bluehost also offers features to increase its overall security — these include CodeGuard to backup your information daily in case of any disasters, and SiteLock to defend against malware and threats.
Hostinger vs Bluehost: Overall User Experience and Support
Let's face it — when you've got a project on your hands, time is of the essence. It's important to have a hosting service that both is easy to use and that saves you time, even if you don't have a lot of technical skills at hand.
You also want a great support team to have your back in case you run into any problems.
Both Hostinger and Bluehost offer a user-friendly experience with great customer support, so let's compare them head-to-head.
Hostinger — Made for Any Skill Level
Hostinger was made for everyone. Whether you've got some technical skill or you're just starting out, it's super easy to set up your web hosting service with Hostinger.
Simply choose your desired plan, register your domain name, and complete your payment.
You'll then be taken to our hPanel — it's simple and modern design makes it easy for anyone to navigate. You can then install the applications you need, such as WordPress, with their one-click installer. Don't want to use WordPress? You can try our website builder for free.
If you need help, check out their knowledge base or tutorials. Their global support team has a very live chat team to answer any questions, at any time.
Bluehost Has Phone Support
Bluehost is always ready to answer your questions. You can have a live chat with their support team or call them directly. If you can't find what you're looking for, you can also try their knowledge base which has hundreds of tutorials and FAQs about everything that is hosting.
There are lots of step-by-step video tutorials on Bluehost's YouTube page as well.
How to Move from Bluehost to Hostinger?
If you're ready to make your decision, here are some ways you can migrate your website to Hostinger.
If your WordPress site is less than 500 MB in size, here's an easy way to extract your files using the All-in-One-WP Migration plugin.
Before you do that, it's important to delete any caching plugins you might have. This is especially important as we use our own caching software called LiteSpeed Cache, so using your own may result in incompatibility issues.
Once this is done, go to Plugins and install All-in-One WP Migration. Once you see it in your WordPress dashboard, go ahead and click Export. Go to Export To and click File, then Download the file to your computer.
You can then go onto your new Hostinger account, set up WordPress, and install the All-in-One WP Migration plugin again. Once you have it on your WordPress dashboard, just click Import and upload the file you downloaded earlier.
All that's left to do is to point your domain name over to Hostinger and you're done.
If your website is larger than 500 MB, you'll have to do it manually.
Firstly, check the type of site you have:
Not using MySQL databases — upload your files to the public_html folder on your server.
PHP-based website — check that the domain name or path to the files can be set.
If your site does use MySQL databases, here's what you need to do:
1. Backup Your Website on Bluehost
You can do this by using the MySQL backup tool or logging into phpMyAdmin. 
Simply select your database and click on the Export tab.
Now Save the files to your computer as a compressed zipped file, wait for it to load, and you've successfully backed up your database.
More information about this can be found in this tutorial.
2. Import Your Website Files and Database Into Hostinger
The next step is to create a database on our system. Once you've done that, enter your website's Control Panel and click MySQL Databases. Create a new database and user there, and remember to write down your MySQL details.
Once that's done, click on phpMyAdmin on your control panel and go to the Import tab. Upload the backup file from your computer and click Go.
The database restoration process will now begin and may take a while depending on the size of your file.
For more information about this, you can check out this tutorial.
3. Update Configuration Files
When the database has successfully been restored, open the configuration file (e.g., wp-config.php).
Remember the MySQL details you wrote down earlier? Use it now to update the following:
Database host
Database name
Database username
Database passwords
Hostinger's MySQL host is mysql.hostinger.com
For more information about this step, check out our tutorial.
4. Point or Transfer Your Domain to Hostinger
To finish off the migration process, all you need to do is point your domain name to Hostinger.
You can do this by finding the domain nameservers for your Hostinger account, then logging into your domain registrar's control panel. 
Go to the DNS Zone Editor and delete all the values from the nameserver fields, if there is any. Then input Hostinger's nameservers and save your changes.
If you want to fully transfer your domain name to Hostinger, make sure you meet these requirements:
You have full ownership and control over the domain name you are transferring to Hostinger.
The domain name is older than 60 days and is unlocked at the current domain registrar.
The domain was not transferred between registrars within the last 60 days.
Privacy protection is disabled.
You have a vail EPP/Auth code from your current registrar.
Your domain is pointing to Hostinger (as mentioned above).
Transferring your domain name isn't necessary, but it may simplify the process later on since your site is already on Hostinger.
In Conclusion, Which Web Hosting Suits Your Needs the Best?
In this article we've looked at Hostinger vs Bluehost on these features:
Shared hosting plans and pricing options
VPS, WordPress and other types of plans available
Performance, overall user experience, and customer support
Bluehost offers a great user experience with great performance. However, the starting prices may be a little steep if you are just starting out. For that reason, Bluehost may be better suited for small to medium-sized business owners.
We, on the other hand, offer great performance and customer support — without breaking the bank. Hostinger is perfect if you're looking for an affordable option that does not compromise on features.
We hope this article has been useful to you when deciding between Hostinger vs Bluehost.
What do you think of these two options? Let us know in the comments below.